BRUNTINGTHORPE | The UK's last flying Gloster Meteor in private hands touched down for the final time on Saturday 5th January, and will now be maintained in a taxyable condition.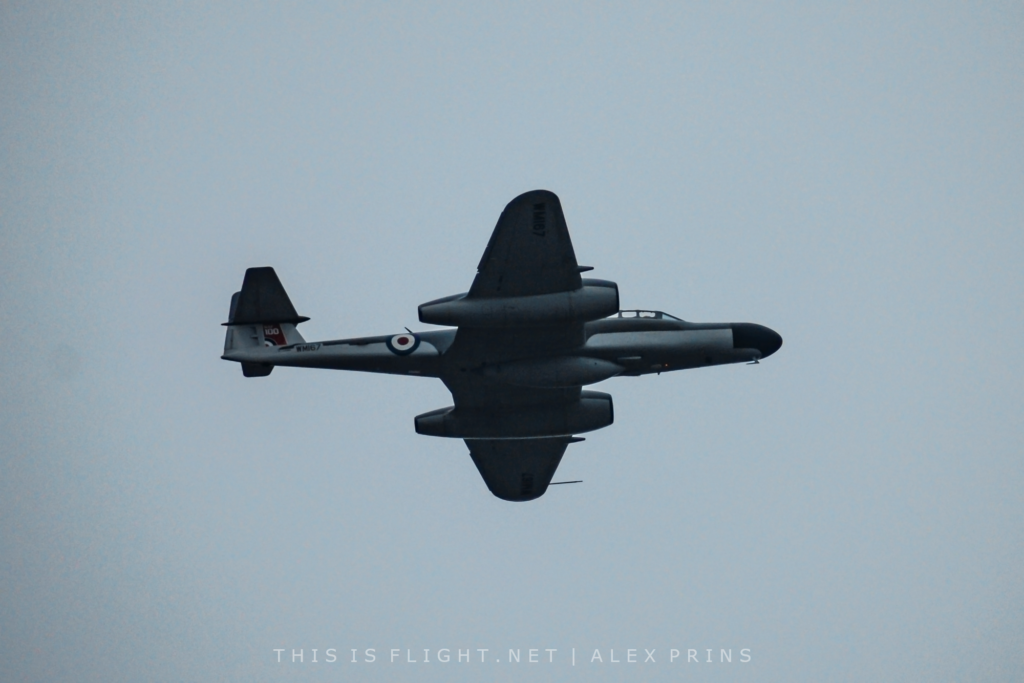 Meteor NF.11 WM167 arrived at Bruntingthorpe Aerodrome as part of a celebratory ticketed event. Other classic aircraft, including a Vampire T.11 and Strikemaster Mk.80A, joined the Meteor for an impromptu fly-in.
WM167 was built in Coventry in 1952 and flew with the Royal Air Force  until 1975, seeing out the final years of its service as a target tug. It was  purchased by a private collector and reverted to NF.11 configuration shortly afterwards.
The jet was operated until recently by the Classic Air Force, a now-defunct aviation museum and warbird operator based first in Coventry and then Newquay. She was a regular airshow performer during this time, and the only flying Night Fighter Meteor in the world. The charity, who owned two Meteors, folded in early 2016.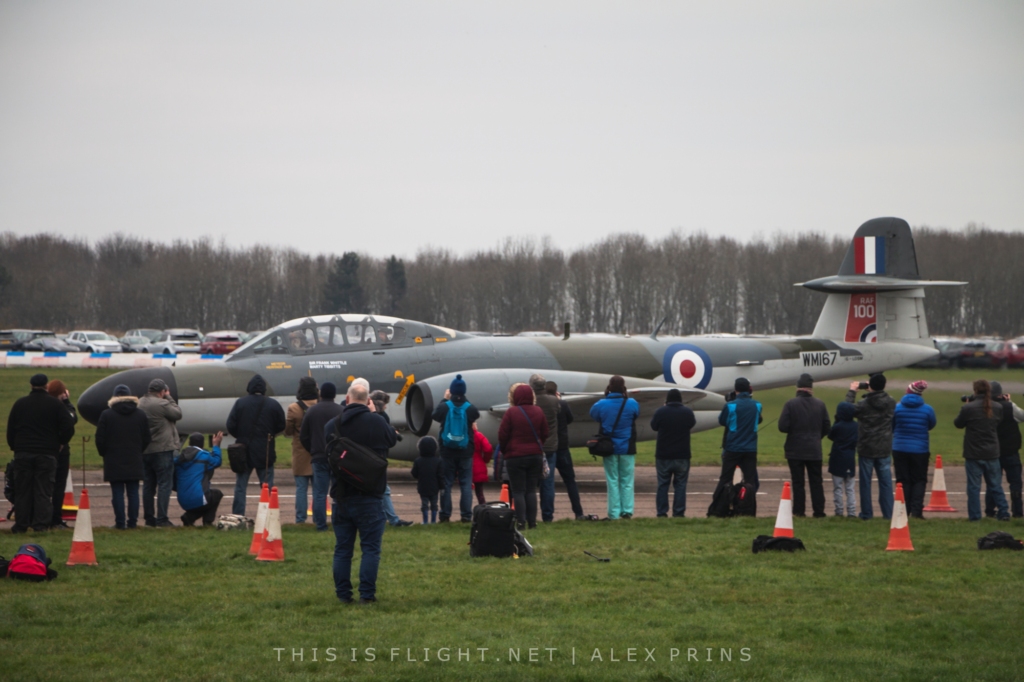 Both Meteors, as well as two ex-CAF Venoms, were purchased by American collector Marty Tibbitts in 2017. The first Meteor, T.7 WA591, was taken to the United States and made its American airshow debut at Oshkosh last summer, while the remaining jets stayed in the UK. Meteor NF.11 WM167 was donated to the Classic British Jets Collection at Bruntingthorpe following Tibbitt's death in an accident last July.
The jet will be maintained in a fast-taxy condition, along with a collection of other Cold War-era jets at Bruntingthorpe, and will likely participate in public events such as the biannual Cold War Jets fast-taxy events.
A further pair of UK-based Meteors are used by Martin Baker as testbeds for their ejector seats, but these are rarely seen in public. The only other airworthy Meteor in the world is a Meteor F.8 owned by the Temora Aviation Museum in Australia.