The idea that the Shoreham Airshow crash is singularly responsible for the current changes to the UK airshow industry is only part of the story, however. Airshows are becoming less varied and less exciting for a litany of reasons, and Aerosparx's lead pilot, Rob Barsby, argues that night displays are an integral part of combatting this.
"It's about entertainment," he says. "If you have a day show, that's great, don't get me wrong, but you've got an issue. If you actually look at the average person, they don't really care about aeroplanes. The night show is more about visualisation. It looks cool, but actually the aeroplane is just a facilitator."
This, Rob believes, is why many seaside airshows are becoming less about the flying display itself, and more about creating a broader festival at which the air display is one of several headline attractions. The Bournemouth Air Festival was one of the first in the UK to experiment with this model in 2010, by staging a mix of afternoon and twilight air displays, maritime displays, trade stands and concerts. Now, others are following suit: Sunderland, Shuttleworth, Herne Bay, Ayr, Torbay, Eastbourne and Swansea have all dabbled with night displays; the Midlands Air Festival mixed daytime and evening displays with hot air balloon launches in 2018, and there are a growing number of more generic festivals, parades, firework displays and model airshows buying into the pyrotechnic air display format, such as the MLE Firework Championships, the Go! Festival, Jersey's Battle of Flowers and the Swanage Carnival, among many others.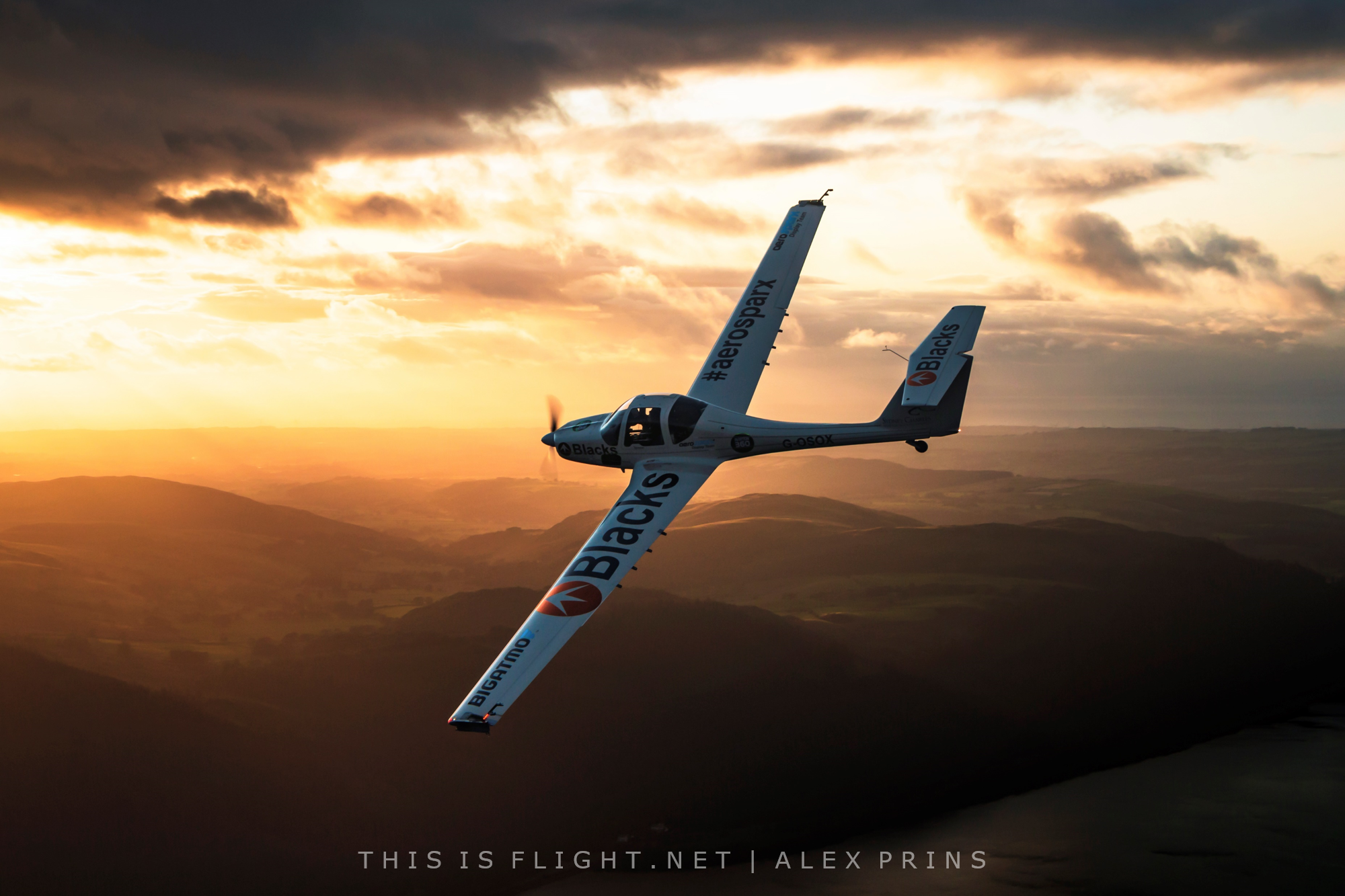 Rob is a big advocate of the festival-style airshow and is keen to see this model expand further in the UK, particularly as general airshow participation has fallen from around seven million people annually in 2014 to five million just five years later. In fact, according to the British Air Display Association, airshows last year dropped behind horseracing to become only the third best-attended form of outdoor entertainment in Britain, despite generally good weather and a roughly equal number of events when compared to the previous season. Rob recognises the problem, and believes traditional airshows are a dying format. "If you actually look at the whole experience [of the festival model] from start to finish, it's not just an airshow," he says. "It's a whole experience made up of multiple events with entertainment value, eating value, retail value, etcetera."
Rob has even been critical of some night display acts for falling into the trap of making their displays too aviation-centric. "All of them are doing the same thing, aren't they?" he muses, as he lists some of Europe's biggest pyro-capable airshow teams. "The only thing they're changing is the aeroplane. All they're thinking is that their aeroplanes are different and cool, whereas actually, to the average person – the target audience – they don't care about the aeroplanes. That's where Aerosparx is really smart, because we actually do something different," he said, referrencing the team's experiments with lasers, drones and ground-based pyrotechnics. "They're about aeroplanes and fireworks. We're all about pushing that boundary and reinventing the wheel."
The idea of airshows becoming less aviation-centric is a nightmarish thought for some aviation fans, but the figures tell a clear story, and a certain amount of evolution is clearly required for the industry to survive. With most European air arms now underfunded and overcommitted, and classic jet operators increasingly deciding to shut up shop, the days of sensationally-powerful jets screaching across the sky all day long are long gone, and as far as the general public are concerned, only two or three of the traditional crowd-pullers survive on the British airshow circuit today. With pyrotechnic displays capturing the public imagination of late, and the festival format encroaching on ever more aviation events (even at the bastion of avgeekery that is the Royal International Air Tattoo), it may simply be that this is the best, and only, way forward. After all, the entrepreneurial spirit and entertainment value that night airshows can offer is surely what the airshow industry has always been all about.
​