TIF FILM UNIT: AERIAL VIDEOGRAPHY SPECIALISTS
TIF FILM UNIT: AERIAL VIDEOGRAPHY SPECIALISTS
Comprising This is Flight founder Adam Landau, AGL Films' Alex Prins and a small number of international partners, the This is Flight Film Unit are experienced and versatile small-budget aerial filming specialists. From unique drone and air-to-air videography to supplying voiceover and archive footage, we've worked with broadcasters, event organisers and display teams all around the world to deliver stunning results and capture aviation in ways never thought possible before.
As one of the only drone pilots suitably qualified and experienced to operate within an active airshow environment, Alex Prins has been developing innovative new techniques to bring drones into the world of airshows in ways never thought possible before. Working with the UK Civil Aviation Authority and the Aerosparx Display Team, Alex became the first person to legally fly a drone within the aerobatic box at a UK public airshow in 2019, and has since recorded aerial events in Poland, Portugal, France, the UAE and Saudi Arabia, each time coordinating with national aviation regulators, pilots and event organisers to get the best out of their event without compromising safety.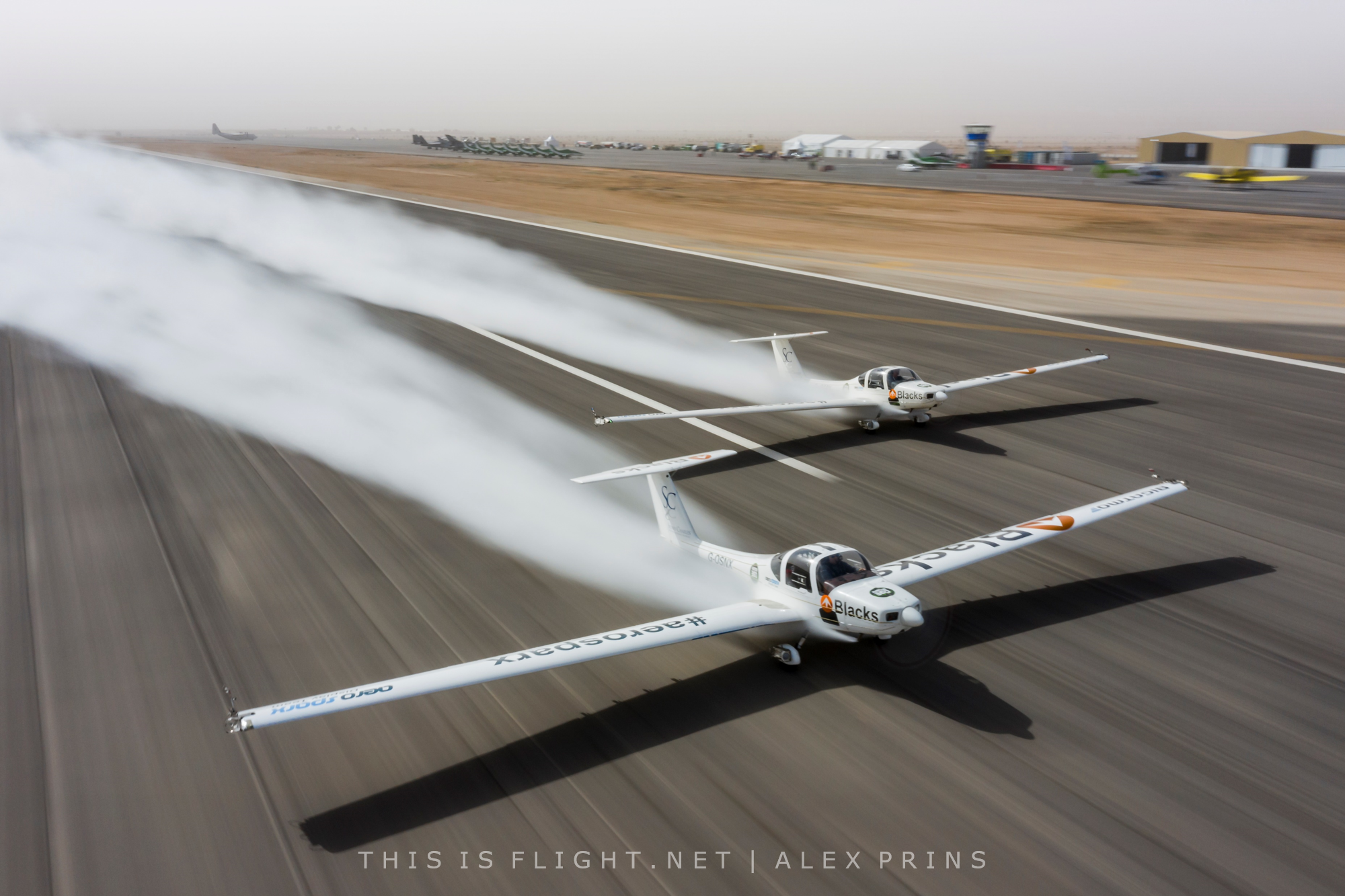 Alex works in partnership with conventional videographer Adam Landau, who created TIF's popular Airshow Dispatches series in 2018 (now available on WingsTV) as well as promotional videos for several global airshows and aerobatic teams. Adam has experience choreographing aerial sequences and recording from manned aerial filming platforms. He is also a trained journalist and has provided voiceovers for a number of online aviation films, with millions of views combined.
As well as taking videos from conception to completion, the TIF Film Unit has worked with other media organisations, including several major broadcasters. Videos from our archive are available to license, and have been used by the BBC, CCTV, Aeropact, Google SG, AirshowStuff, AirShow360 and the air forces of Singapore and Indonesia.
Mostly shot in broadcast-quality Ultra High Definition, we have amassed dozens of hours of contemporary aviation footage from public events, military exercises and private shoots around the world. Our collection includes everything from 112-year-old string and fabric wonders to modern jet fighters from dozens of countries like the F-35 and CF-18; early First World War biplanes; rare Chinese passenger jets; classic civilian designs such as the de Havilland Comet; and a huge variety of British, American, French and German fighters, bombers and trainers from the Second World War – Spitfires, Hurricanes, Mustangs, Lancasters, Thunderbolts, Me109s, B-17s, Catalinas and Blenheims among them, as well as dozens of more obscure types too numerous to mention.
The TIF Film Unit is based in the UK, but has operated as far afield as Latvia, China and Saudi Arabia. We have also worked with established partners in Australia, Singapore and the United States. To find our more, or to hire the Film Unit to record with your team or at your event, please contact us.