OSHKOSH | The Experimental Aircraft Association have announced the initial performer list for this year's AirVenture, which is set to include some of North America's top aerobatic pilots.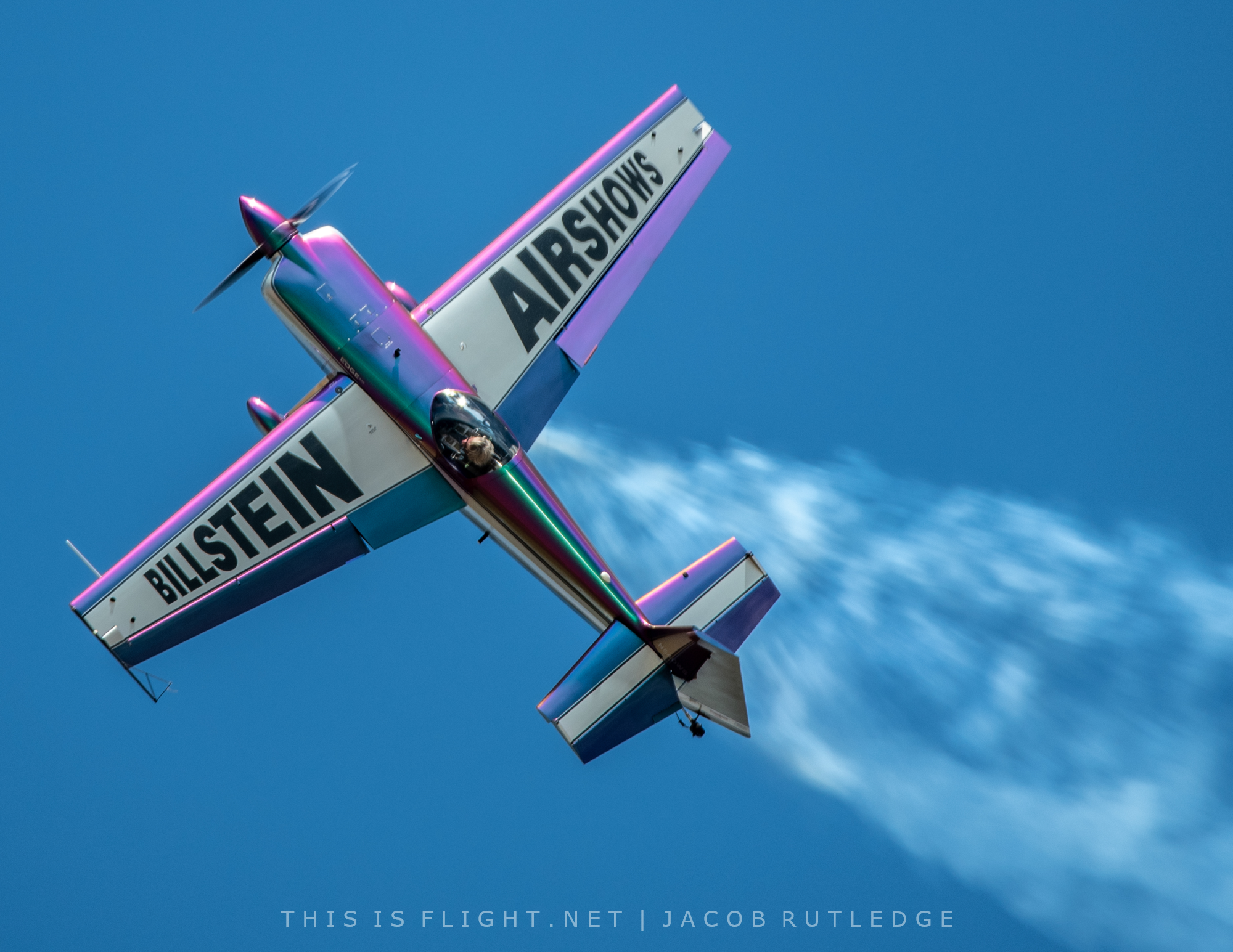 EAA vice president of communications Rick Larson praised the "fantastic" line up, adding: "We're just getting started. There is a particularly high energy among the air show community to get back to Oshkosh in 2021, whether it's returning performers, new air show acts, or particular aircraft connected with specific events and anniversaries."
The perfomers will take part in a total of nine aerial displays across seven days, including two night shows. The exact line up for each day will be announced closer to the show. Performers are currently due to include:
GEICO Skytypers (x6 SNJ-2)
AeroShell Aerobatic Team (x4 AT-6 Texan)
Red Bull Air Force (Edge 540 & Bo.105)
Redline Airshows (x2 Vans RV-8)
Vicky Benzing (Boeing Stearman)
Jeff Boerboon (Yak-110)
Wild Blue Rodeo (Vans RV-8)
Bob Carlton (SubSonex JSX-2)
Kevin Coleman (Extra 300 SHP)
Kyle Fowler (Rutan Long-EZ)
Kyle Franklin comedy act (Piper Super Cub)
Michael Goulian (Extra 330SC)
Matt Younkin (Beech 18)
Nathan Hammond (Super Chipmunk)
Rob Holland (MX-2)
Dell Coller (Jet Waco)
Jim Peitz (Beech 33C Bonanza)
Gene Soucy (Grumman Showcat)
Bill Stein (Edge 540)
Skip Stewart (Pitts S2S)
Patty Wagstaff (Extra 330LX)
David Martin (Beech 58 Baron)
EAA say that further performers will be announced as they are finalised. Already self-confirmed is the USAF F-16C Viper Demo Team, while the Canadian Forces Snowbirds, who were due to participate in the cancelled 2020 edition, have listed an open date on their schedule during AirVenture.
The US Air Force Special Operations Command (AFSOC) are also expected to participate, as well as a variety of WWII warbirds, such as F6F Hellcat "Death 'N Destruction", B-29 Superfortress "Doc" and P-51C Mustang "Tuskegee Airmen". Both AFSOC and the end of WWII are due to be major themes of this year's show.
Airshow organisers are considering multiple measures to cope with the coronavirus pandemic, which the chairman of AirVenture Jack Pelton said could include mask mandates on-site and the establishment of multiple show centres, with acts alternating between the two show lines to help spread crowds across the airfield.
AirVenture will take place on the 26th July-1st August at Wittman Regional Airport in Oshkosh, WI.