OLD WARDEN | The Shuttleworth Collection is planning a full airshow season next year, with most events already confirmed to be drive-in events.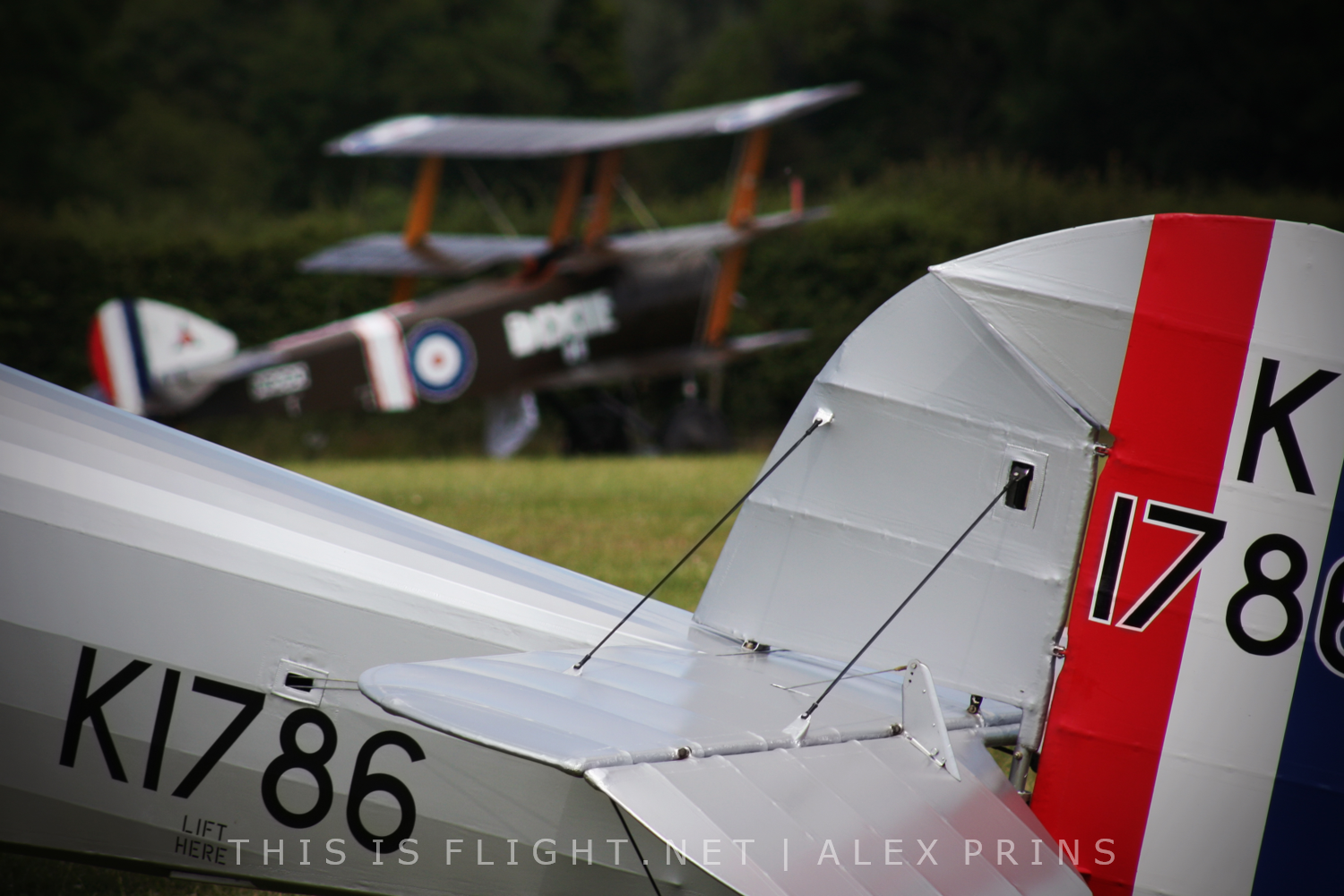 Ten airshows, each with a distinct theme, will take place between May and October, including four evening air displays. Most events up until mid-August are already confirmed to be drive-in events, while later shows will be held in a more conventional format if possible.
As well as some of Shuttleworth's traditional themes, there will also be several new event themes in 2021. The biggest shake-up sees the traditional mid-August Flying Proms being replaced by the Flying Circus, an evening event that will feature barnstorming air displays combined with traditional circus acts on the ground. It is hoped that the Proms, which are harder to run in a socially-distant manner, will return in 2022.
Among the other shows, one will pay tribute to the Festival of Britain, a national exhibition held across the UK in 1951. The Scurry of Chipmunks Airshow will bring together large numbers of Chipmunks and de Havilland Moths, and the Flying for Fun Airshow will celebrate the 75th anniversary of the Light Aircraft Association. The Collection's most popular show, the Military Airshow, will return in its usual early July slot.
In an effort to make ticket costs more flexible, ticketing for drive-in shows will be completely revamped in 2021. Each group of visitors must purchase either a 5×5 metre car space for £10, a 4.8×5 metre oversize car space for £20, or a 2.5×5 metre space for visitors attending on foot or bicycle. The latter will cost £5 and has a capacity of two people. In addition, each visitor must purchase an entry ticket for themselves, which cost £26 per adult until the end of February, rising to £34 thereafter. The Flying Circus is slightly more expensive than other scheduled airshows.
Some end-of-season airshows are currently not being marketed as drive-in airshows, although the drive-in ticketing system currently applies. If the Collection are able to follow a more traditional airshow format, the cost of parking or viewing spaces will be refunded.
The Collection's 2021 schedule is as follows:
Sunday 2nd May: Season Premiere Airshow (drive-in)
Saturday 15th May: Spies and Intrigue Evening Airshow (drive-in)
Sunday 6th June: Flying Festival of Britain (drive-in)
Saturday 19th June: Scurry of Chipmunks Evening Airshow (drive-in)
Sunday 4th July: Military Airshow (drive-in)
Saturday 17th July: Flying for Fun Evening Airshow (drive-in)
Sunday 1st August: Need for Speed Family Airshow
Saturday 14th August: Flying Circus (drive-in)
Saturday 4th-Sunday 5th September: Vintage Weekend Airshow (air display on Sunday only)
Saturday 2nd-Sunday 3rd October: Race Weekend (air display on Saturday only)
The Shuttleworth Collection held several successful drive-in airshows in July, August and September 2020.
For more about how airshows are coping with the coronavirus, see our in-depth feature article.