A selection of unmissable airshows and aviation events to look out for this month.

Shuttleworth Military Airshow
One of the world's best small airshow venues will host an unforgettable lineup of aircraft for a military-themed airshow this month. The Shuttleworth Collection's main July show will be headlined by no fewer than seven Hawker Hurricanes – the most at a single show in recent years. It will also see all three of Europe's airworthy Avro 504k biplanes displaying together, B-17G Flying Fortress "Sally B" and P-47D Thunderbolt "Nellie". Collection aircraft will also star, including the Edwardians if weather permits. A change of pace will come from the Royal Jordanian Falcons, flying four Extra 330s. The friendly environs of Old Warden, rural setting and curved crowdline are sure to make this a very special show indeed.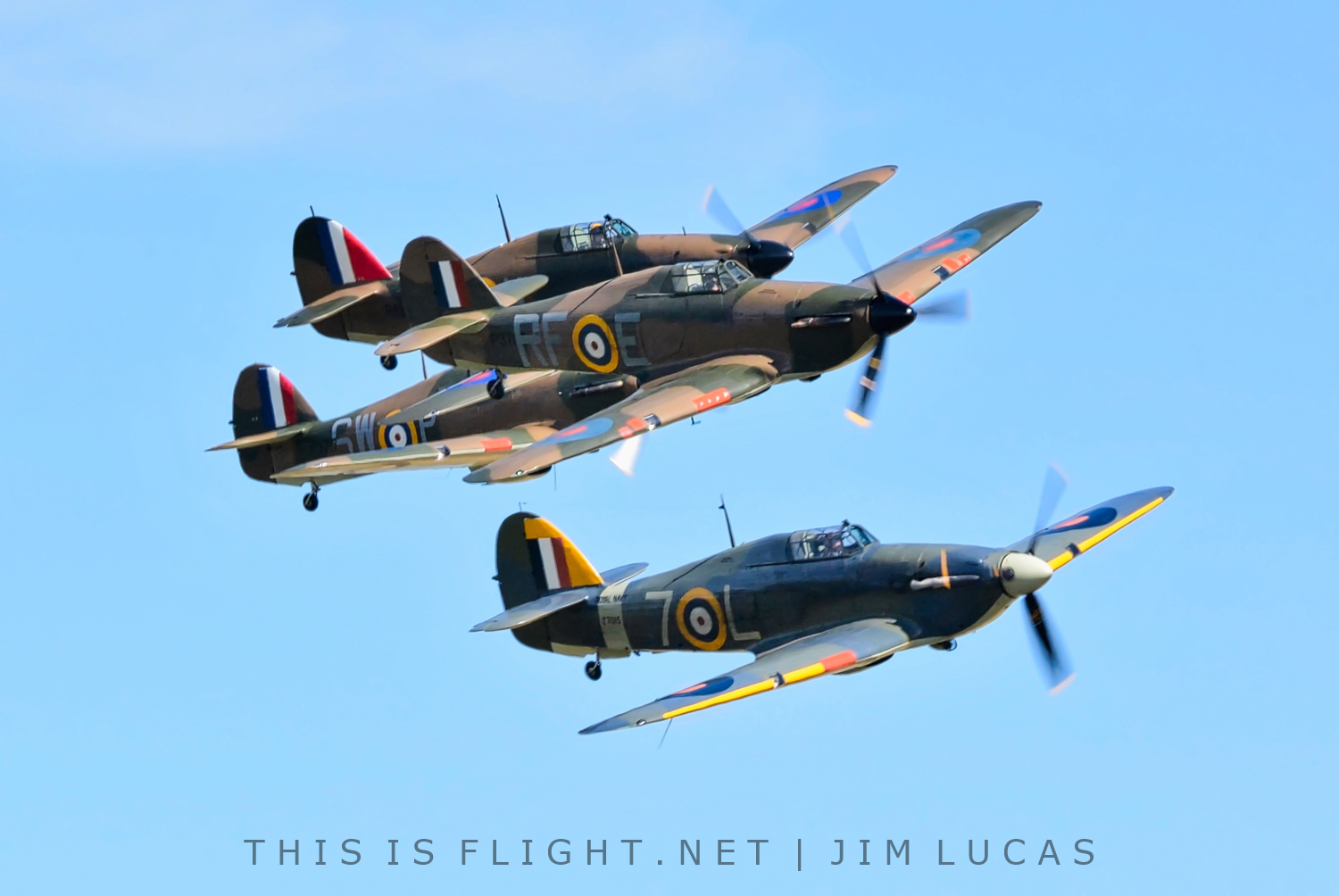 7th JUL | OLD WARDEN, BEDS, UK | OFFICIAL WEBSITE
Meeting de France
One of France's largest airshows returns this year, featuring a one-off 15-ship aerobatic display from the Patrouille de France and the locally-based Breitling Jet Team. Apache Aviation, operators of the Breitling Jet Team, will also perform a formation display with the TB30 Epsilon. Other displays will include the Apha Jet and Rafale of the Armée de l'Air, the Tigre helicopter, the Patrouille Reva, the Equipe de Voltige and a T-33 Shooting Star.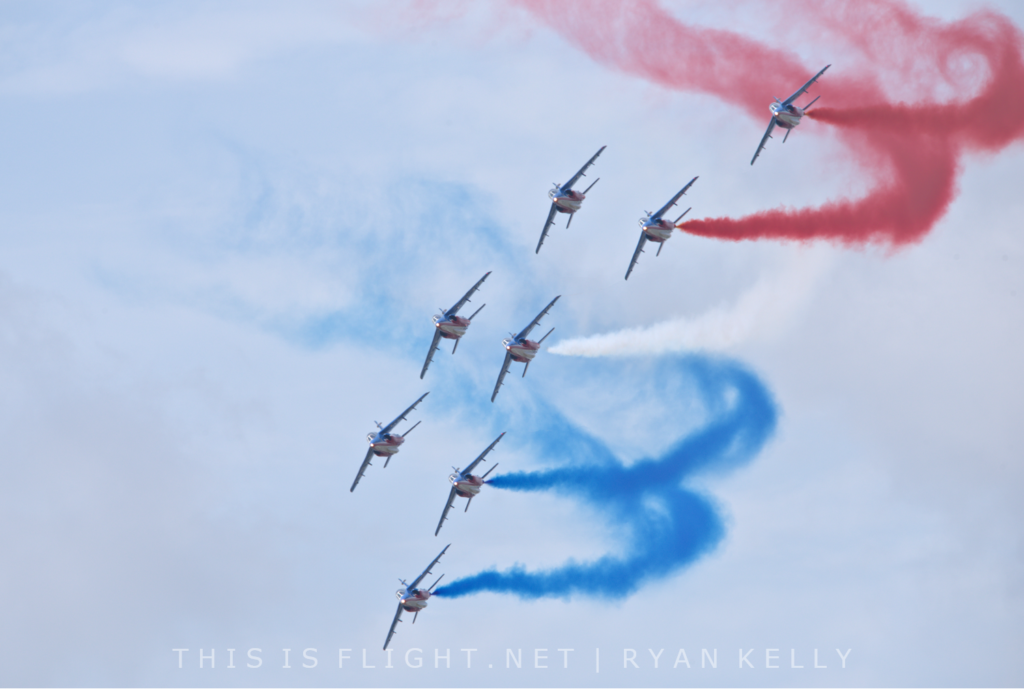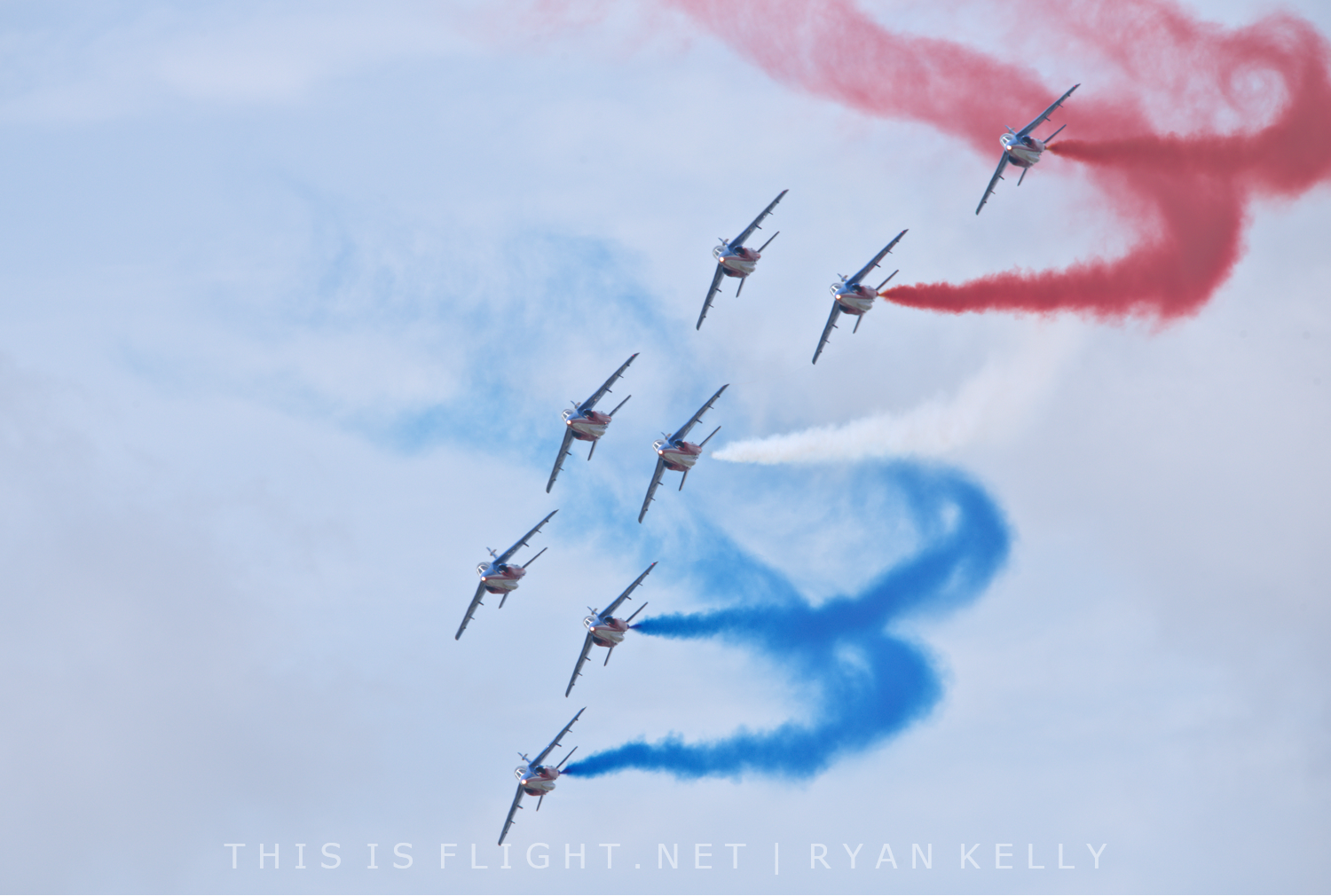 7th JUL | DIJON – LONGVIC, BURGUNDY, FRANCE | OFFICIAL WEBSITE
Royal Navy International Air Day
The UK's second-biggest military airshow features an excellent lineup this year, with several sought-after international acts. This includes the Belgian Air Force F-16AM, the Hellenic Air Force's Daedalus Demo Team T-6A Texan II (a UK debut) and a Spanish Navy EAV-8B Harrier II+. The Royal Air Force will provide the Typhoon FGR.4, Battle of Britain Memorial Flight, the Red Arrows and a flypast by an F-35B Lightning, and the Royal Navy will stage a pyrotechnic-filled maritime role demonstration and Commando assault. Civilian acts will include the Blades, the Army Historic Flight, Westland Wessex and two Westland Wasps – as well as a trio of French naval warbirds: the Br.1050 Alizé, CM.175 Zéphyr and MS.760 Paris. A Canadian CC-130J-30 Hercules will perform a flypast.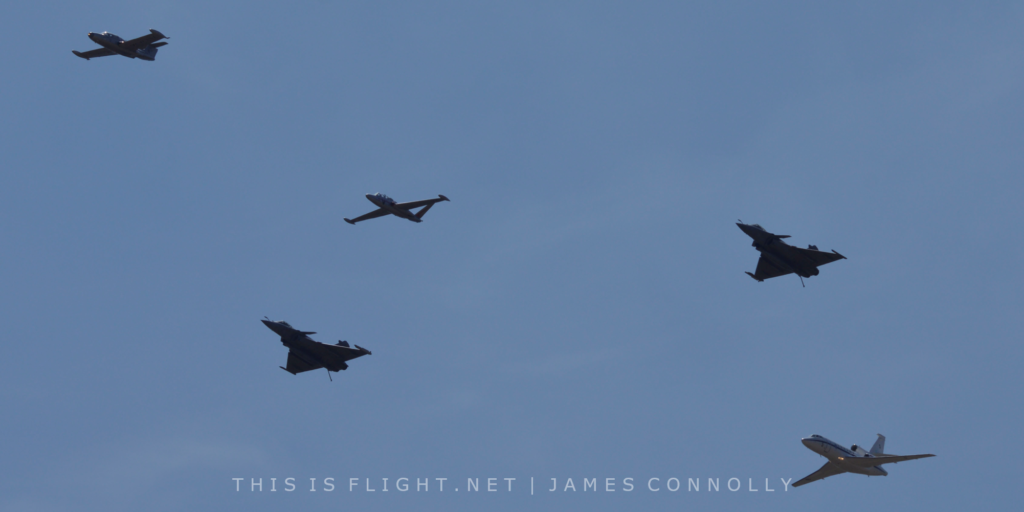 13th JUL | RNAS YEOVILTON, SOM, UK | OFFICIAL WEBSITE | 2018 REVIEW | 2017 REVIEW
Royal International Air Tattoo
The Royal International Air Tattoo is the world's largest military airshow, with a seven-hour flying display packed with modern military aircraft on each of the last two days. This year's highlights include the Ukrainian Air Force Su-27P Flanker, United States Air Force F-16C Fighting Falcon, Spanish Navy EAV-8B Harrier II+ and Romanian Air Force MiG-21 LanceR C. Jet aerobatic teams will include the Frecce Tricolori, Patrouille de France, the Breitling Jet Team and Red Arrows. Also flying are F-18 Hornets, the JAS-39C Gripen. Eurofighter Typhoon, A400M Atlas, C-27J Spartan, CV-22 Osprey and more. On the first two days, aircraft from six countries will come together in a flypast marking the 70th anniversary of NATO, and on Saturday, a special scheme British Airways 747 will perform a flypast. Over a hundred aircraft will appear on static display, including Turkish F-4E Phantoms, a Qatari C-17 Globemaster and a US Air Force B-52H Stratofortress, among many others.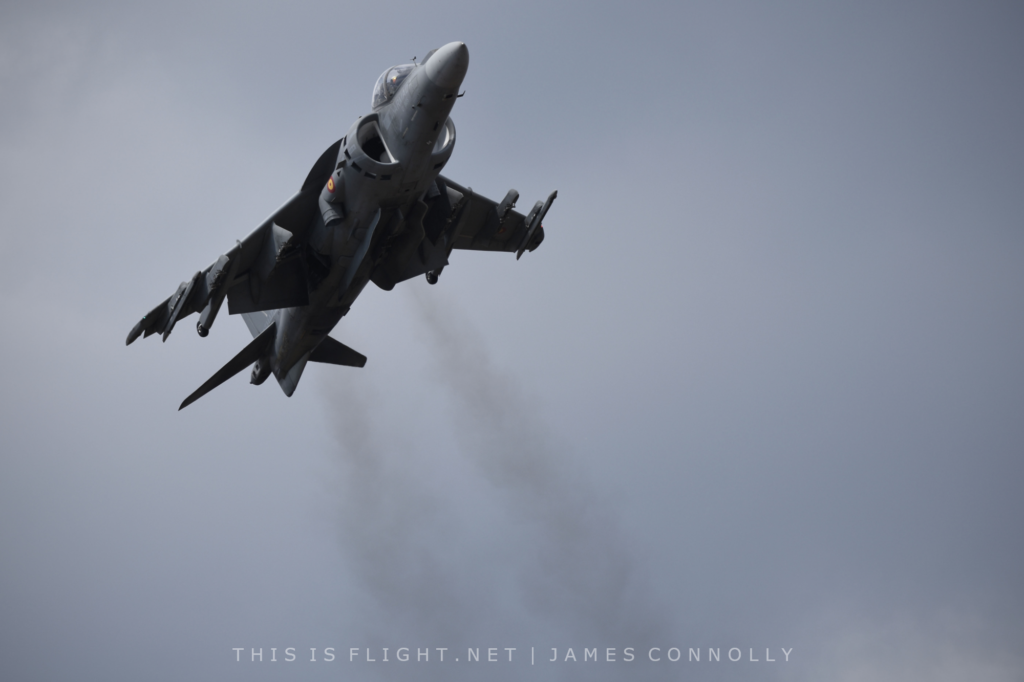 19th-21st JUL | RAF FAIRFORD, GLOS, UK | OFFICIAL WEBSITE | SHOW GUIDE | 2018 REVIEW
EAA AirVenture Oshkosh
Oshkosh is said to be the world's largest airshow, with over 10,000 aircraft flying into the show over more than a week. Many of these participate in the flying displays, with this year's main theme being Year of the Fighter. Monday will pay tribute to the show's 50th consecutive year at Oshkosh with a variety of aerobatic acts, Wednesday celebrates women in aviation, Thursday focusses on the European theatre of WWII, Friday focusses on the Pacific theatre and Saturday will see strong military participation. Highlights will include the USAF A-10C, F-22A and F-35A demonstration teams, the US Navy Legacy Flight, the XP-82 Twin Mustang, the Yak-110 and a gaggle of Dakotas from the D-Day Squadron. There will also be night airshows on Wednesday and Saturday.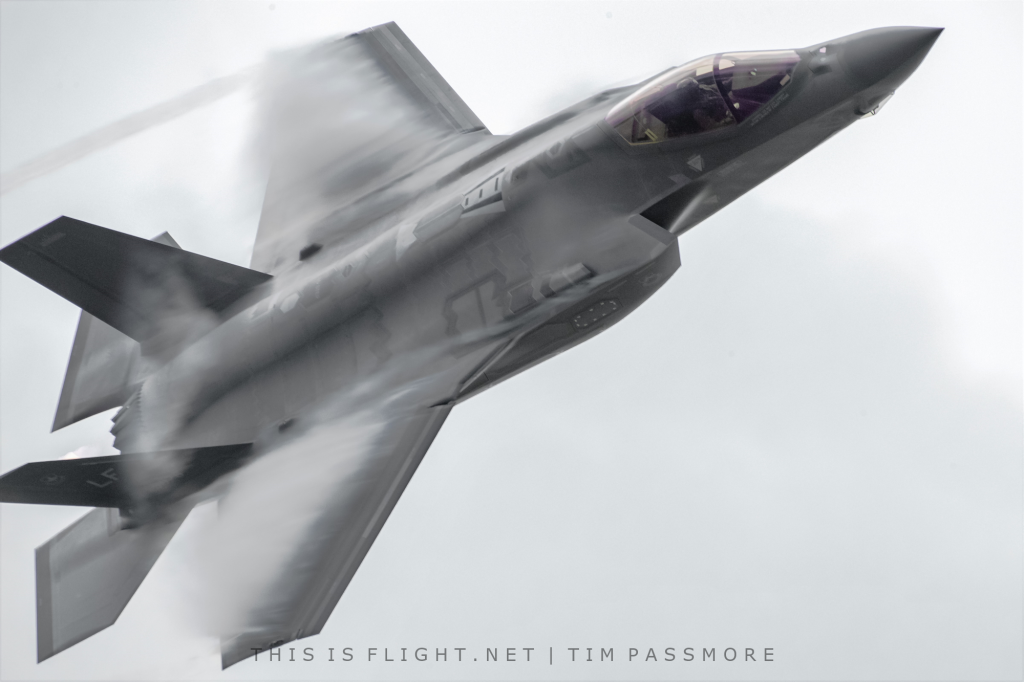 22nd-28th JUL | WITTMAN REGIONAL AIRPORT, OSHKOSH, WI, USA | OFFICIAL WEBSITE