A selection of unmissable airshows and aviation events to look out for this month.

Planes of Fame Airshow
The Planes of Fame Airshow this year commemorates the 75th anniversary of D-Day, featuring over 50 historic aircraft. A D-Day re-enaction will feature the L-4 Grasshopper, Spitfire, P-47, P-38, B-25, FW190 and a paradrop from a C-47 Dakota. There will also be set-piece displays from Korean War era jets (the T-33, F-86 and MiG-15), naval warbirds (Hellcat, Wildcat, Skyraider, Zero and others), inter-war aircraft (P-26, P-35 and others), army aircraft (P-63, P-51, A-26 and others) and from other periods. From the modern-day USAF, the F-16C will perform a demonstration and heritage flight.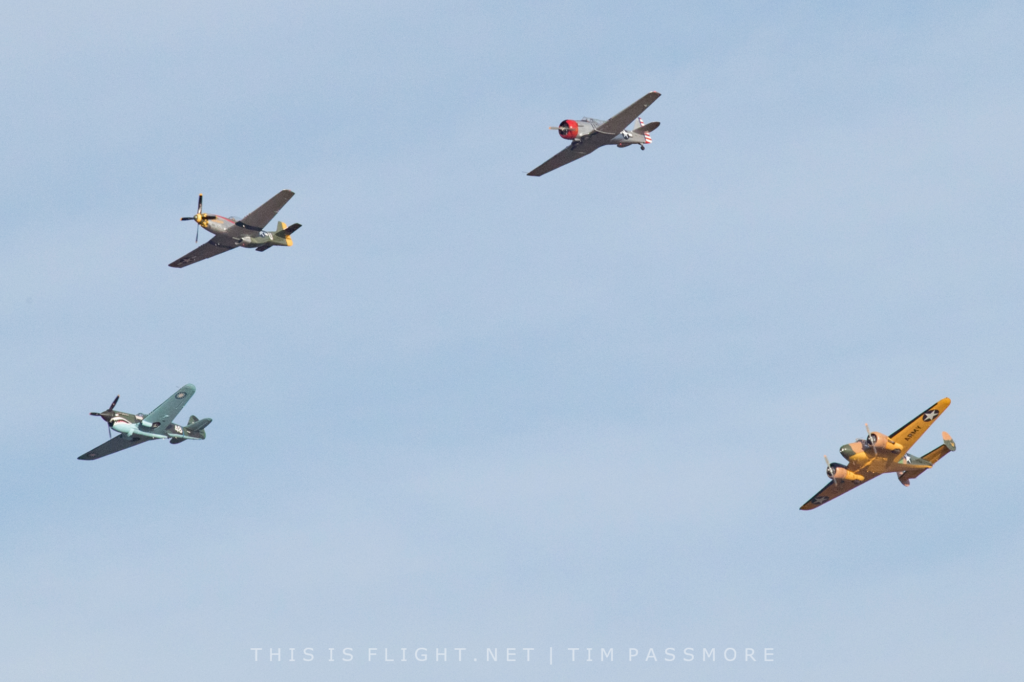 4th-5th MAY | CHINO, CA, USA | OFFICIAL WEBSITE
Legends in Flight: JB Andrews Air & Space Expo
The USA's two military jet teams will come together for the first time in years just outside the nation's capital this year. The USAF Thunderbirds and US Navy Blue Angels will be joint headliners at the show, with other star attractions including the GEICO Skytypers, the USAF A-10C Demo Team, B-25 Mitchell "Panchito", the Class of 45 (P-51 and F4U) and Team Oracle. Visitors must take a shuttlebus to the show from the FedEx Field stadium.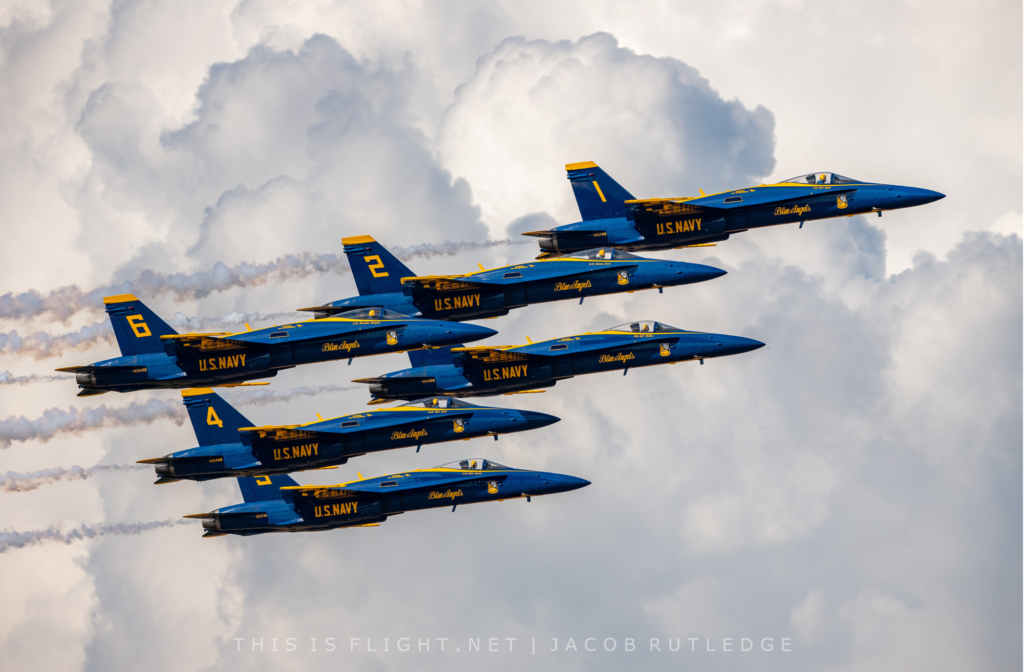 11th-12th MAY | JB ANDREWS, CAMP SPRINGS, MD, USA | OFFICIAL WEBSITE
Defenders of Liberty Airshow: Barksdale AFB Open House
Barksdale's airshows are famous for seeing varied appearances from the USAF's strategic bomber force and this year will be no different. As well as a combined B-1B/B-2A/B-52H flypast, there will also be a B-52 demonstration and "wall of fire". This is in addition to an F-35A Lightning II display and heritage flight with a P-38, KC-135R Stratotanker flypast and a display by Canada's national aerobatic team, the Snowbirds. Civilian performers will include Aeroshell, Tora Tora Tora, Randy Ball's MiG-17 and others.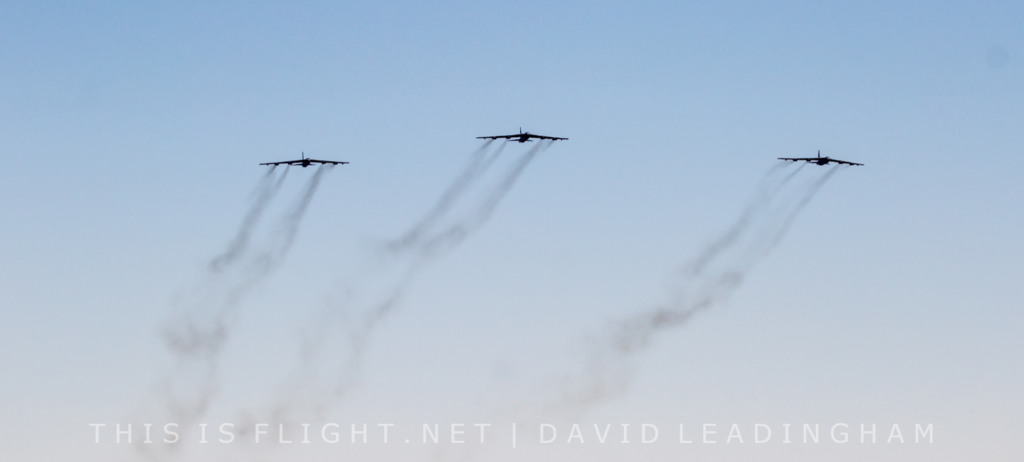 18th-19th MAY | BARKSDALE AFB, SHREVEPORT, LA, USA | OFFICIAL WEBSITE | 2017 REVIEW
Meeting de l'Air d'Orange
One of the first major European airshows of the year, this Armée de l'Air event in Orange will bring together an exceptional lineup of military and civilian aircraft. The home nation will present the Rafale C, Alpha Jet, the Équipe de Voltige, A400M, CN-235, Tigre and, of course, the Patrouille de France. Foreign military displays include Spain's Patrulla Aguila, Danish and Belgian F-16s and the Swiss F-18C Hornet solo display. Civilian contributions include the AD-4 Skyraider, Sea Fury, Fouga CM-170 Magister, F-86 Sabre, OV-10 Bronco, de Havilland Vampire and the Yako Team, flying a Yak-52 and Yak-18.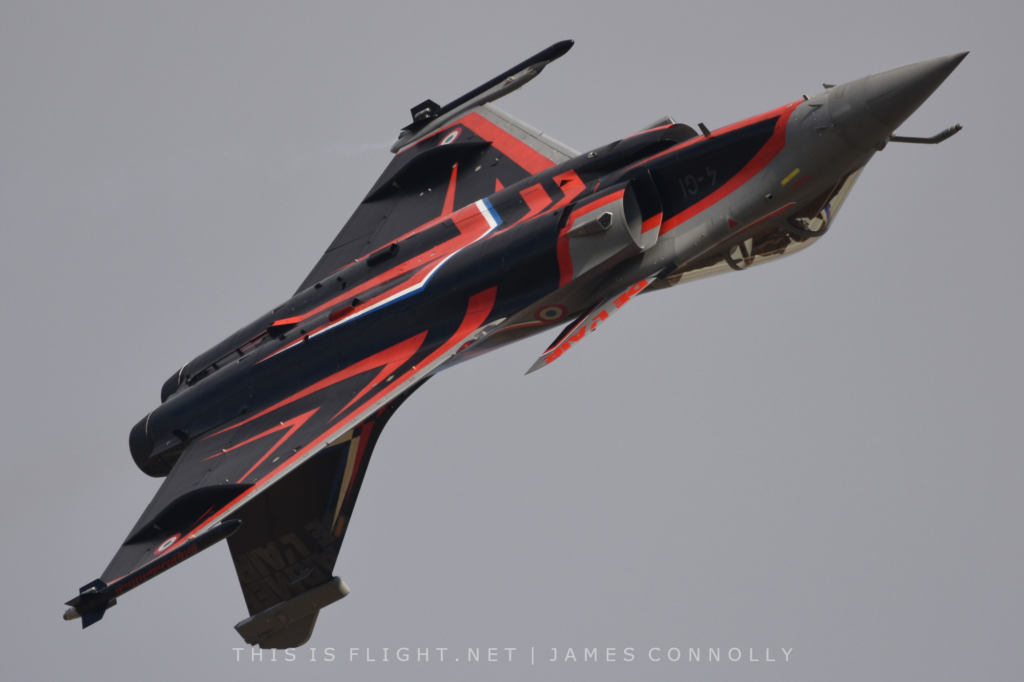 25th-26th MAY | BA115 ORANGE – CARITAT, FRANCE | OFFICIAL WEBSITE
Miami Beach Air & Sea Show
Part of the National Salute to America's Heroes will see a large-scale airshow return to Miami Beach this Memorial Weekend. The Blue Angels will headline, but there will also be demonstrations from the USAF F-35A Lightning II, USMC MV-22 Osprey, US Coast Guard, Customs & Border Protection and the US Army Special Operations Command. According to the show's website, there will also be appearences from the F-22 Raptor, F-16 Fighting Falcon, F-15 Eagle, A-10 Thunderbolt, B-1 Lancer, B-2 Sprit, B-52 Stratofortress, C-17 Globemaster, C-130 Hercules and KC-135 Stratotanker, among others. Four parachute displays will feature: the Golden Knights, Black Daggers, Leap Frogs and a para-rescue demonstration from the 920th Rescue Wing. The US Navy plan to stage a Legacy Flight with a T-6B Texan and AD-4 Skyraider.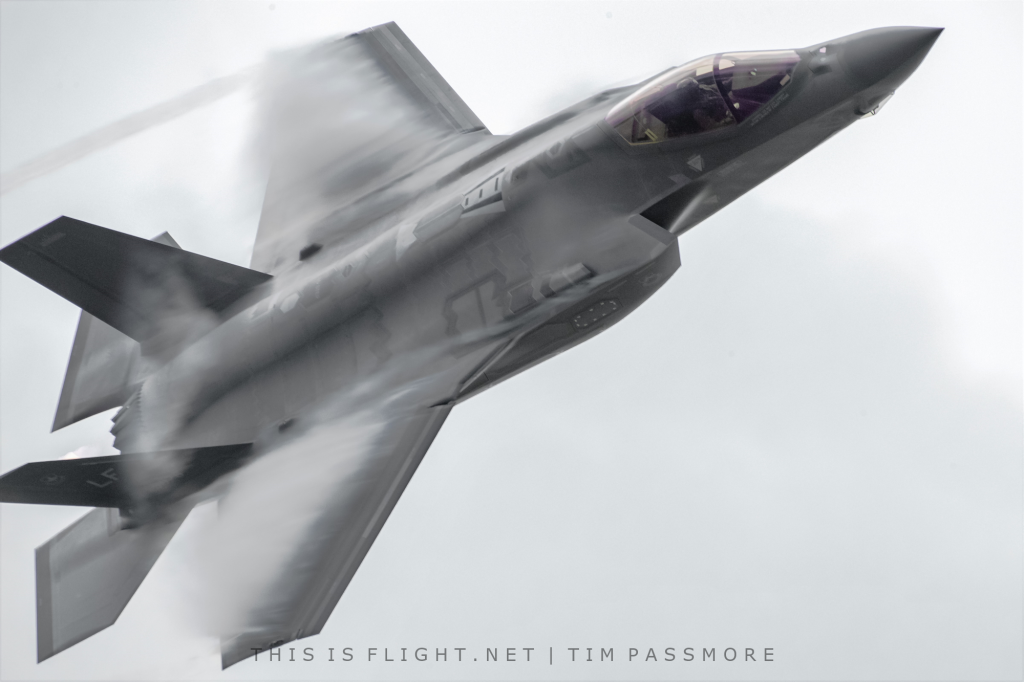 25th-26th MAY | MIAMI BEACH, FL, USA | OFFICIAL WEBSITE