More than three years after their last full airshow appearance, Patrulla Aguila is set to return to the airshow circuit in 2023.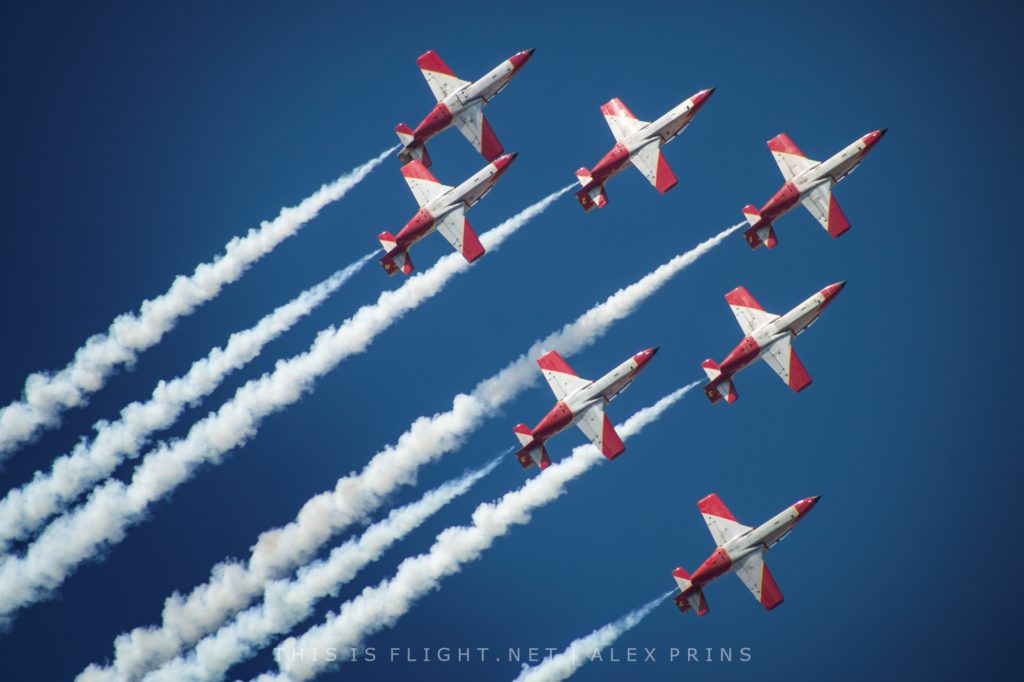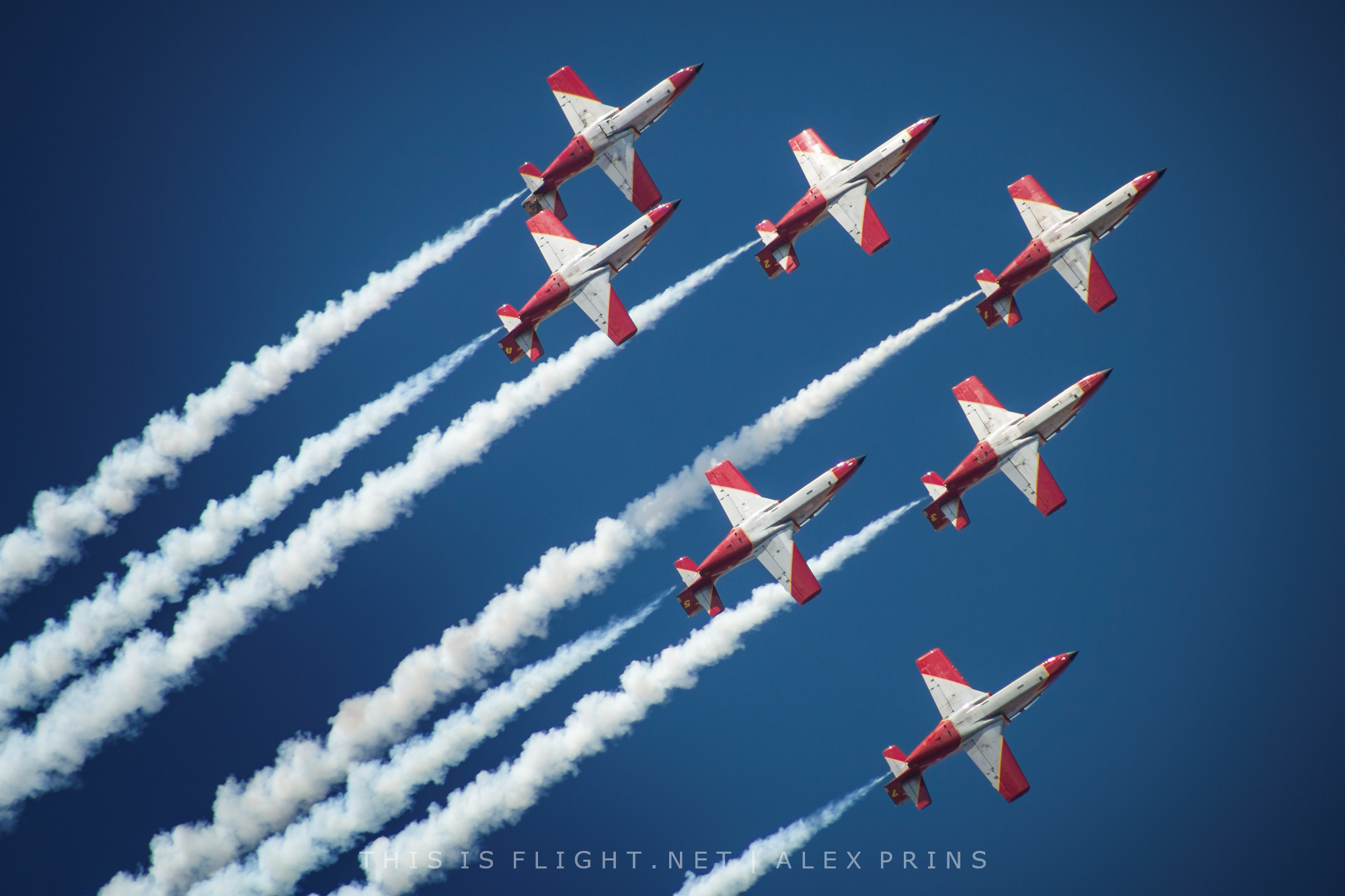 The future of the team seemed to be hanging in the balance, partly due to the age and safety record of their C-101EB Aviojets. The C-101, introduced in 1980, has been the subject of two fatal accidents in 2019 and 2020 respectively, one of which occured during a Patrulla Aguila display practice.
This caused substantial concern for the team's future, not only because it cast doubt on the C-101's safety, but also because the accidents claimed the lives of two successive Patrulla Aguila soloists. As it is the responsibility of each soloist to train their successor, it was feared that vital skills may have been lost forever. As a result, even before the pandemic took hold, Patrulla Aguila was not expected to perform at any airshows in 2020.
The team continued to be limited to flypasts for the 2021 and 2022 seasons, often flying a reduced formation of just five jets rather than the usual seven. During that time, the C-101 was partially replaced in Spanish service by the Pilatus PC-21. This caused further uncertainty as Spanish officials noted that it would be difficult to justify the team's continued operation if it were to use anything other than a Spanish-built aircraft.
It now appears that the C-101 will soldier on, in a limited capacity, until around 2027. This is due to the lack of a potential replacement, with Airbus' proposed advanced jet trainer platform still at the concept phase and a potential sale of the KAI T-50 to Spain having been put on hold.
However, good news has emerged over the past few weeks, as the team was spotted practicing what appears to be a seven-ship aerobatic display at their home base in Murcia. Today, the Motril Airshow 2023, slated for the 11th June, became the first airshow since 2019 to officially announce the team's participation.
Patrulla Aguila consists of seven C-101 Aviojets drawn from the Spanish Air Force's flight academy fleet, and used both for aerobatic and training duties. They are crewed by full-time flight instructors who fly at airshows in addition to their normal duties. The team is perhaps most famous for their extraordinary formation landing, in which all seven jets touch down while flying in a tight chevron formation. The team was founded in 1985 and have flown the C-101 since their inception.
A full schedule will likely be released in the coming weeks.