The Frecce Tricolori have released their 2023 domestic airshow schedule, fearuging 20 airshows run by the Aeroclub d'Italia and the Aeronautica Militare's official 100th anniversary airshow. Foreign airshow dates are yet to be released.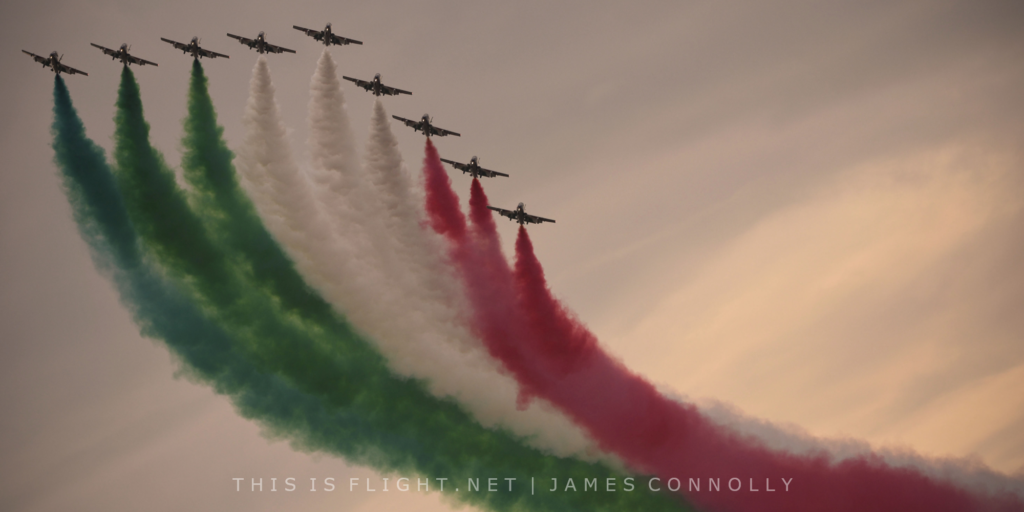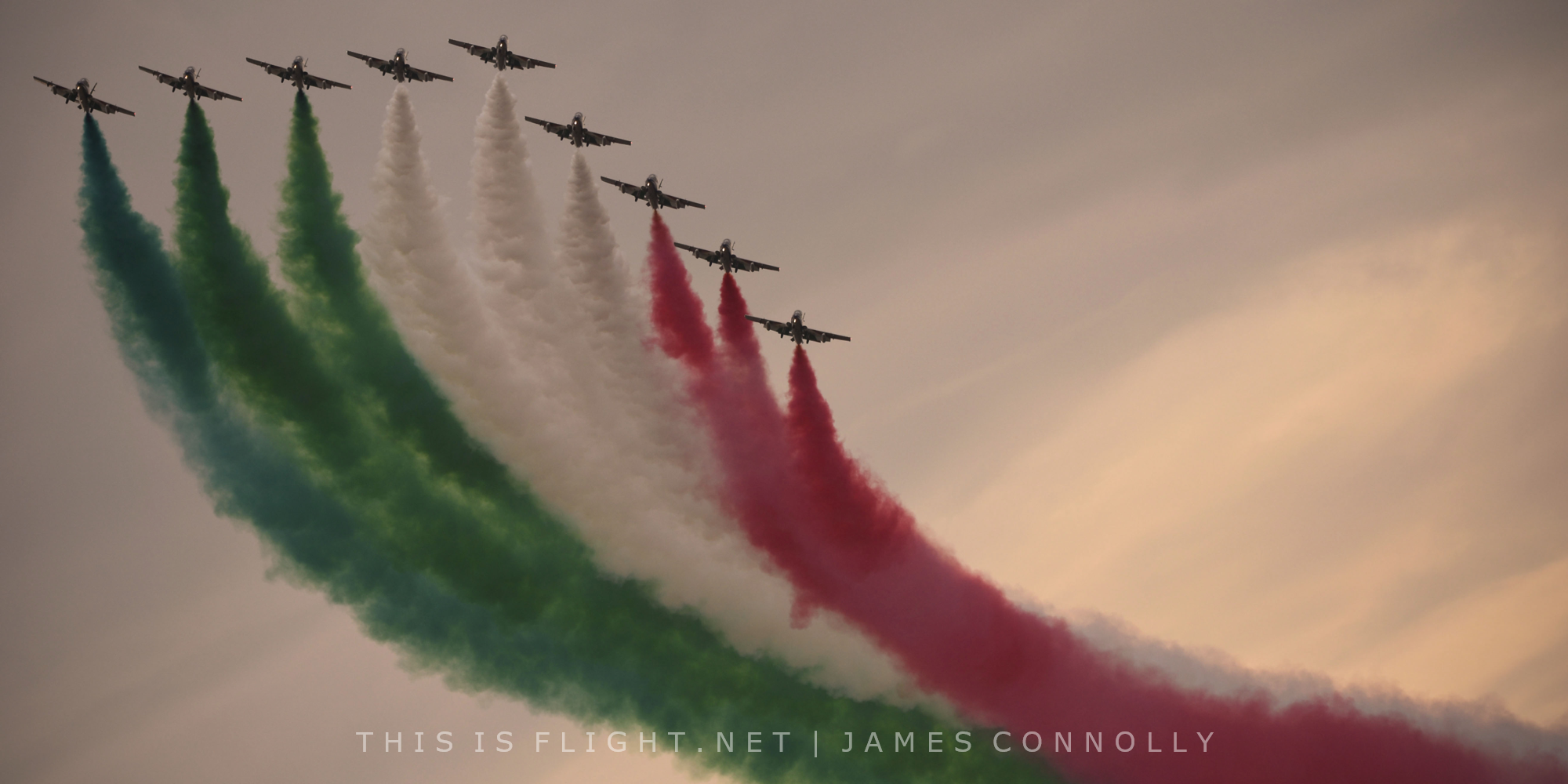 With 2023 marking the 100th anniversary of the Italian Air Force, the Frecce Tricolori are due to display in every region of the country next year. As usual, Aeroclub d'Italia are organising most of the team's domestic appearances, but the team will also be performing at a huge one-off centenary airshow at Pratica di Mare. A small number of international events are likely to be confirmed when a full 2023 schedule is released in the spring.
Waterfront events hosted by the Aeroclub d'Italia are listed in blue on the schedule below, and airfield-based events hosted by the club are shown in green. Shows hosted by the Aeronautica Militare are listed in red. All others are in black. We will keep this schedule updated when further events are added.
| | | | |
| --- | --- | --- | --- |
| Date | Show | Location | Country |
| May 7 | Andora Airshow | Andora | Italy |
| May 13 | Marina di Pietrasanta Airshow | Marina di Pietrasanta | Italy |
| May 14 | Pisa Airshow | Marina di Pisa | Italy |
| May 21 | Cagliari Airshow (TBC) | Cagliari | Italy |
| May 28 | L'Aquila Airshow | Preturo | Italy |
| Jun 4 | San Benedetto del Tronto Airshow | San Benedetto del Tronto | Italy |
| Jun 11 | Rimini Airshow | Rimini | Italy |
| Jun 17-18 | Manifestazione Aerea del Centenario dell'Aeronautica Militare | Pratica di Mare (Roma) | Italy |
| Jun 25 | Policoro Airshow | Policoro | Italy |
| Jul 2 | Pozzuoli Airshow | Pozzuoli | Italy |
| Jul 9 | W Lignano Airshow | Lignano Sabbiadoro | Italy |
| Jul 23 | Location TBC | Sicilia | Italy |
| Jul 30 | Reggio Calabria Airshow | Reggio Calabria | Italy |
| Aug 2 | Grado Airshow | Grado | Italy |
| Aug 6 | Foligno Airshow (TBC) | Foligno | Italy |
| Aug 27 | Airshow Molfetta – Giovinazzo | Giovinazzo | Italy |
| Sep 2 | Jesolo European Airshow | Jesolo | Italy |
| Sep 10 | Airshow del Garda | Desenzano del Garda | Italy |
| Sep 16 | Vercelli Airshow | Vercelli | Italy |
| Sep 17 | Torino Airshow | Torino | Italy |
| Sep 24 | Festivolare Trento | Trento | Italy |