The Royal Canadian Air Force has released 2023 airshow schedules for the Snowbirds aerobatic team as part of the International Council of Air Shows Convention in Las Vegas. It includes a full season of airshows in Canada, and two appearances in the United States.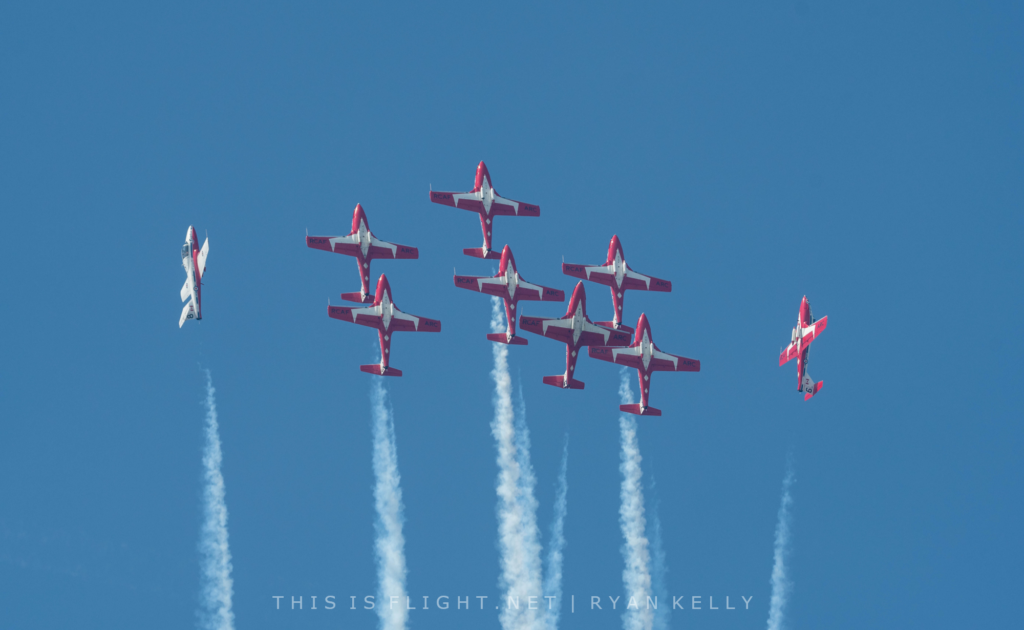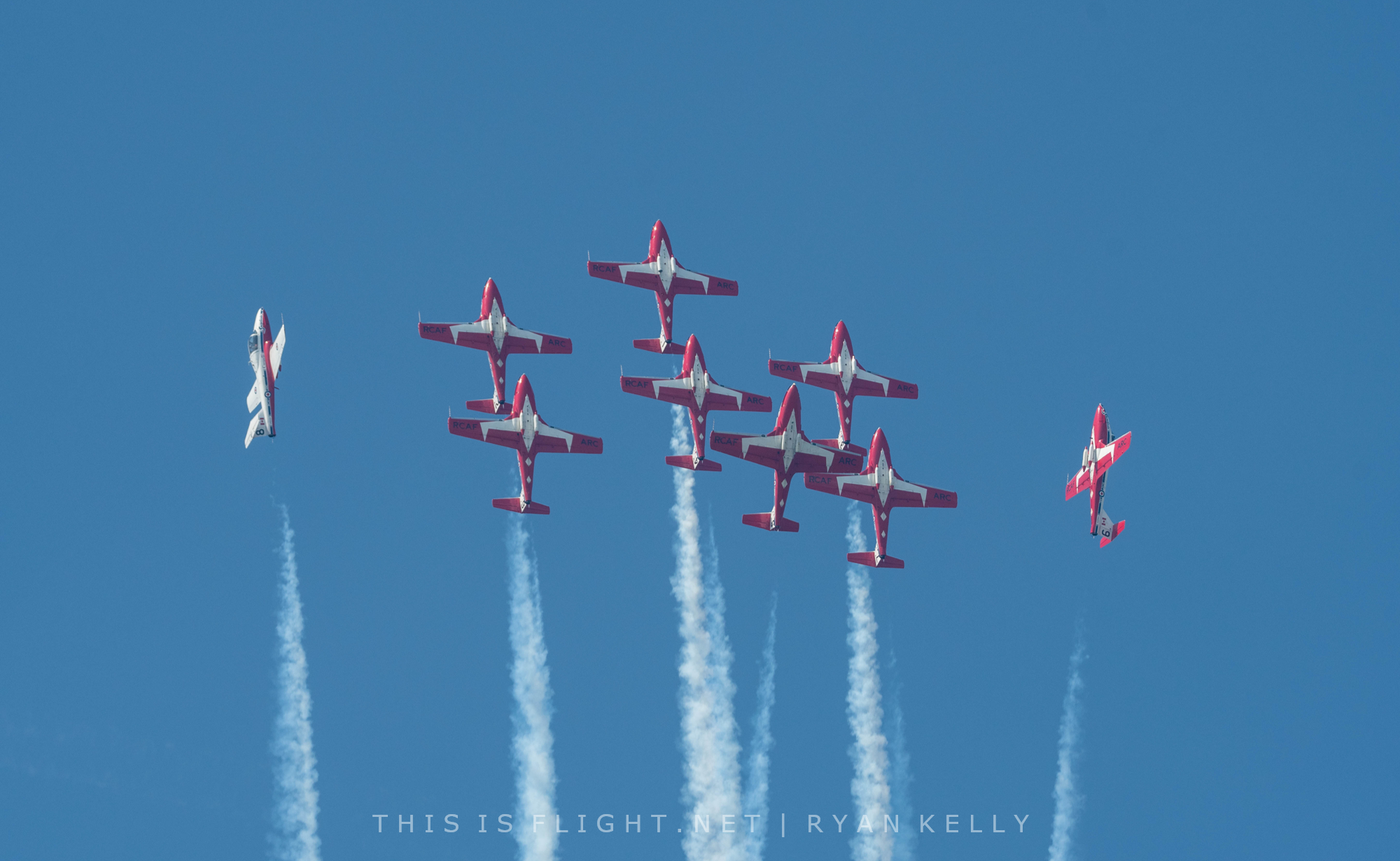 The Snowbirds, flying the CT-114 Tutor, are gearing up for a full airshow season after a disrupted year in 2022, marred by poor weather during pre-season training, a crash landing in British Columbia and multiple safety stand-downs, meaning that more than half of planned performances were cancelled.
Additionally to the schedule outlined below, the team will perform a number of non-aerobatic flypasts over cities around Canada.
| | | | |
| --- | --- | --- | --- |
| Date | Show | Location | Country |
| Jun 3-4 | Snowbirds Over Thunder Bay | Thunder Bay | Canada (ON) |
| Jun 10-11 | Barrie Airshow | Barrie | Canada (ON) |
| Jun 17-18 | Solder On Air Display | Dieppe – Moncton | Canada (NB) |
| Jun 21 | Gander Airshow | Gander | Canada (NL) |
| Jun 24 | Snowbirds Over Conception Bay | Conception Bay | Canada (NL) |
| Jul 9 | Snowbirds Over Charlottetown | Charlottetown | Canada (PEI) |
| Jul 15-16 | Country Thunder Saskatchewan | Craven | Canada (SK) |
| Jul 29-30 | Red Deer Airshow | Red Deer | Canada (AB) |
| Aug 5-6 | Alberta International Airshow | Edmonton | Canada (AB) |
| Aug 11-13 | Abbotsford International Airshow | Abbotsford | Canada (BC) |
| Aug 26-27 | Wings Over Windsor Beach | Leamington Beach | Canada (ON) |
| Sep 1-4 | Canadian International Airshow | Toronto | Canada (ON) |
| Sep 8-10 | Airshow London | London | Canada (ON) |
| Sep 16-17 | Aero Gatineau – Ottawa | Gatineau | Canada (ON) |
| Sep 30-Oct 1 |  Pacific Airshow | Huntington Beach | USA (CA) |
| Oct 7-8 |  California International Airshow | Salinas | USA (CA) |