It is typical, at this time of year, for airshow enthusiasts to start looking ahead to the coming season and planning which shows to visit. While several regular fixtures, like AirVenture and the Royal International Air Tattoo, are certain to feature in many of our schedules, it is often unpredictable and unrepeatable one-off events that provide the most memorable spectacles. These are three of the most-anticipated shows planned for 2023.
---
20th-20st May: Patrouille de France 70th Anniversary Meeting de l'Air, Salon-de-Provence, France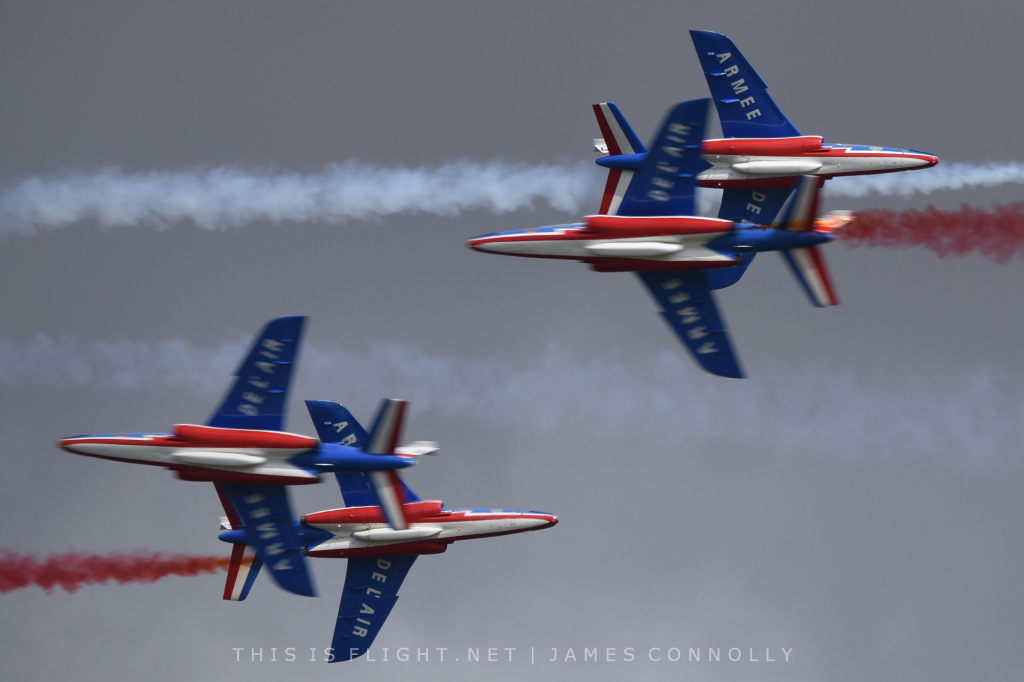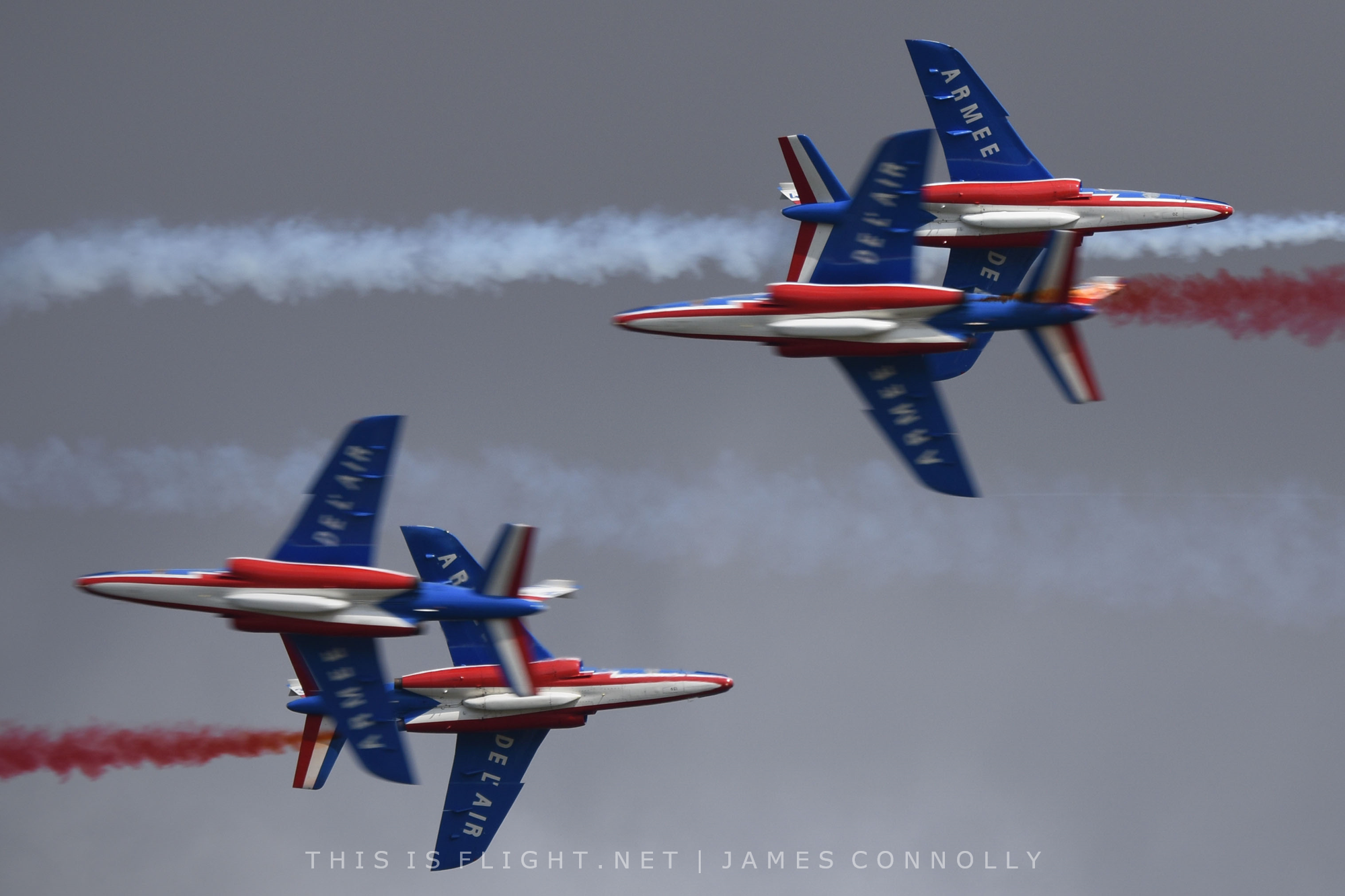 There aren't many aerobatic teams that can claim to have reached the age of 70: in fact, the Patrouille de France (PAF) are arguably the second-oldest continuously active aerobatic team in the world, after the Blue Angels, formed in 1952. Their formal comissioning followed in September 1953 (officially making them the third-oldest team, after the Thunderbirds), and their 70th anniversary will, accordingly, be marked by the French Air and Space Force next season.
The celebration will be rolled into the Meetings de l'Air scheme, run by the Fondation des Oeuvres Sociales de l'Air (FOSA). Usually, FOSA, in partnership with the French Air and Space Force, organise two Meetings de l'Air each year, rotating between some of the air arm's most iconic active bases. Just one is to be held in 2023, with FOSA putting all of their logistical and diplomatic efforts towards a single weekend at BA701 Salon de Provence, the home base of the Patrouille de France, just north of Marseille. It will be themed around the team's 70th anniversary.
The last airshow to be held at Salon de Provence was in 2013, marking PAF's 60th season. On that occasion, the line up included an incredible total of nine national aerobatic teams, including the Red Arrows, Patrouille Suisse, Frecce Tricolori, the Red Devils, Bialo-Czerwone Iskry, Frecce Tricolori, Krila Oluje and Patrulla Aguila. Naturally, all of Europe's top teams have once again been invited to join the celebrations, and This is Flight has been reliably informed that a very large number have already accepted, making this a must-attend shows for aerobatic team fans. You can also expect the highly-acclaimed Patrouille de France to develop a special anniversary-themed airshow routine for all their displays next year, featuring manoeuvres such as the "5-3 Croisement", referencing the team's comissioning in 1953.
---
17th-18th June: Manifestazione Aerea del Centenario dell'Aeronautica Militare, Pratica di Mare, Italy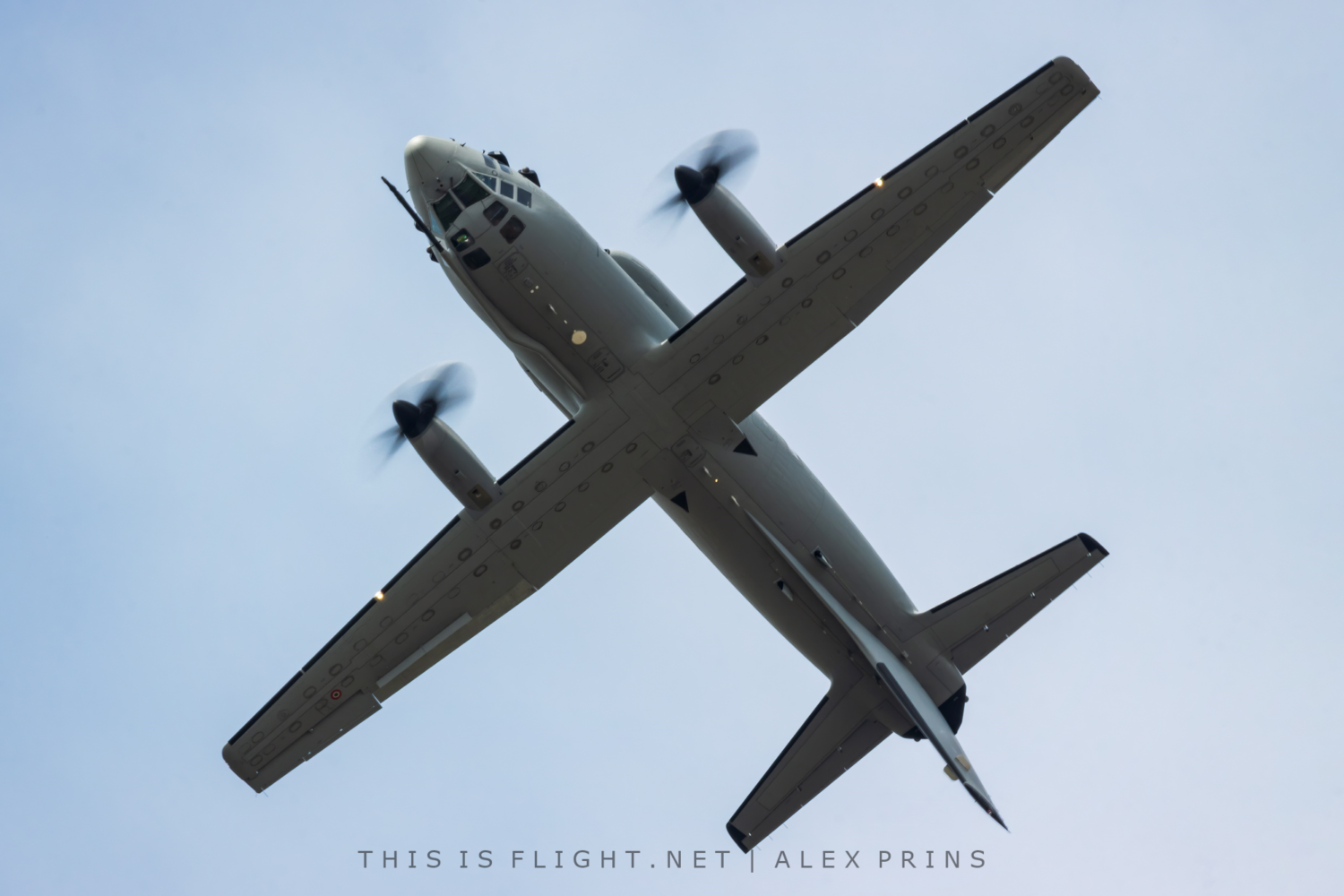 Although few details have been published at this stage, the official celebration of the Aeronautica Militare's centenary is likely to be one of the most memorable events of the decade. For starters, it will be the first airshow to be held at the legendary Pratica di Mare air base, just outside Rome, since June 2004; that particular show saw such highlights as a nine-ship formation of F-104 Starfighters and various mixed flybys featuring all of the Italian Air Force's front-line combat aircraft.
In an exciting deviation from typical European military airshows, the 2023 event will be limited to current and former Italian Air Force aircraft types. In total, around 50 warbirds are expected, including classic jets, piston fighters, trainers and transport aircraft, coming from operators across Europe. That should include an as-yet-unflown FIAT G.91 in Frecce Tricolori colours, which is being restored especially for the occasion. Nowadays, Pratica di Mare is home to the Reparto Sperimentale Volo, who provide the Italian Air Force's official C-27J Spartan, F-2000A Typhoon and T-346A Master solo displays: all three are almost certain to feature in the line up, along with various other current Italian Air Force aircraft which will probably fly in multi-aircraft combat demonstrations and fascinating mixed-type formations, including a large "Legends Formation" featuring up to nine current and historic aircraft. The show could also provide a spectacular last hurrah for the venerable Tornado and the AMX A-11. The former is due to retire in 2025, while the AMX is expected to leave service in mid-2023 – a date that is rumoured to have been set back so that it can still perform at the airshow. The finale to the flying display each day will be the Frecce Tricolori.
---
26th-27th August: Radom International Airshow, Radom, Poland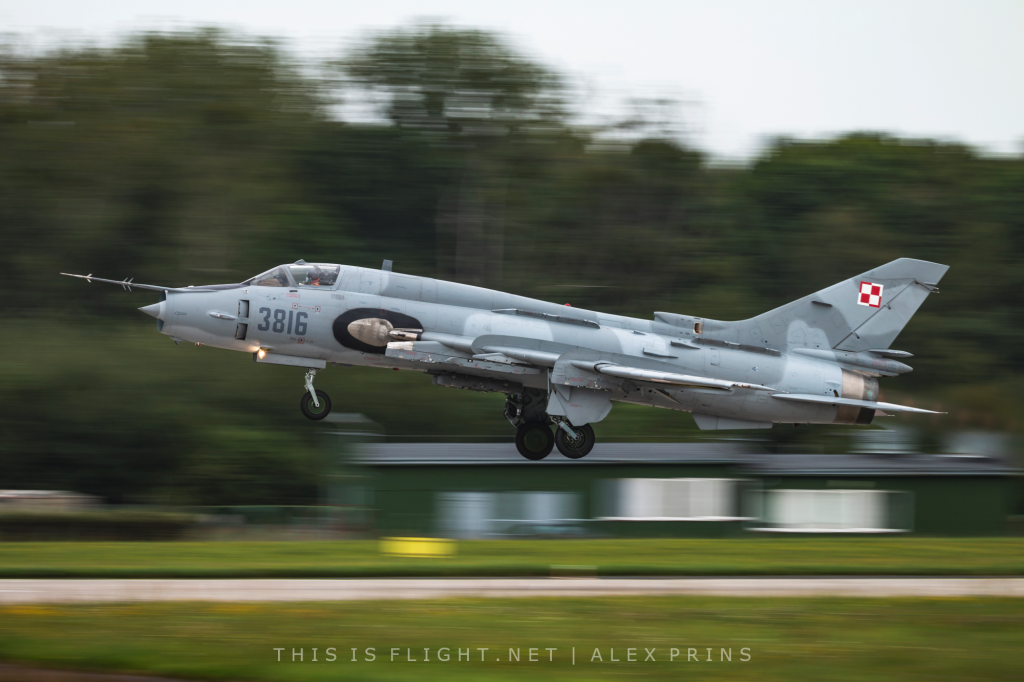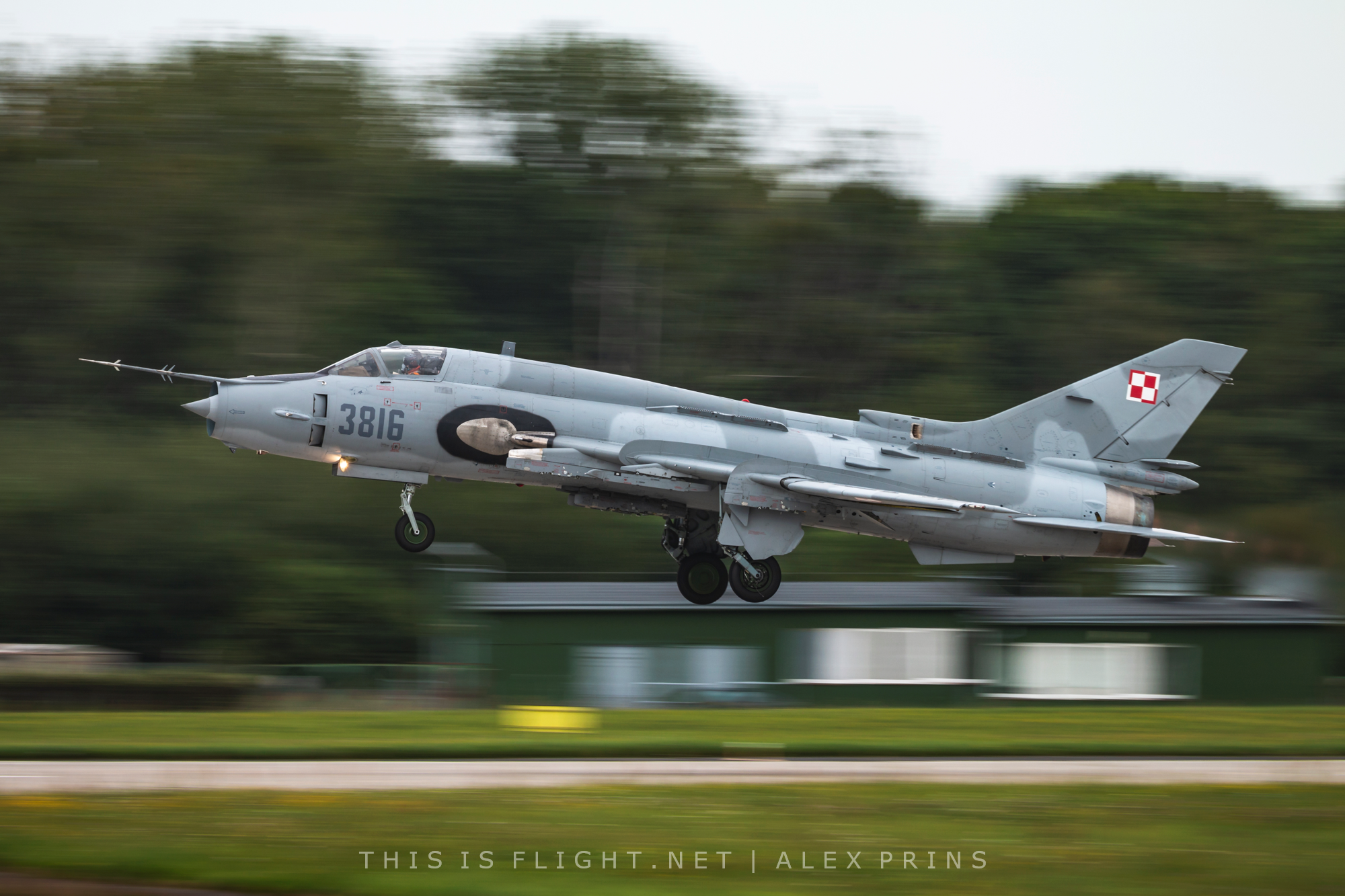 The Radom Airshow has been a semi-regular fixture on the airshow calendar for years, most recently being held in 2018, and it is always keenly anticipated by aviation enthusiasts. The show comes at an interesting time, with their much-loved MiG-29s and Su-22s soon to be retired, and the F-35 and (rather more exotic) T-50 shortly to enter service. Both the MiG-29 and Su-22 are slated to participate in next year's show, in perhaps one of their final public appearances. They will appear on static display, but are also likely to take part in flypasts or other aerial demonstrations. Other participating Polish Air Force types should include the C-130, M28 Bryza, C-295M, F-16C, Mi-8, W-3, SW-4, S-70i and M-346. Although Bialo-Czerwone Iskry has been disbanded, Aerobatic Team Orlik is expected to be flying a full complement of seven aircraft in the centenary season and will be performing at Radom. The Polish Army and Navy expect to contribute an SH-2G, Mi-2 and Mi-24, among others.
Foreign participation is mostly still to be announced, but Radom is one of the best-supported airshows in Europe and is sure to attract a strong line up. The most recent edition, held in 2018, featured such rarities as a Ukrainian Su-27, Pakistani JF-17 and Turkish F-16 for the flying display, while more familiar attendees included a Czech Gripen, Polish and Belgian F-16s, British and German Eurofighters and an Austrian Saab 105. National aerobatic teams in attendence included the Patrouille Suisse, Patrulla Aguila, Frecce Tricolori, Midnight Hawks and Bialo-Czerwone Iskry.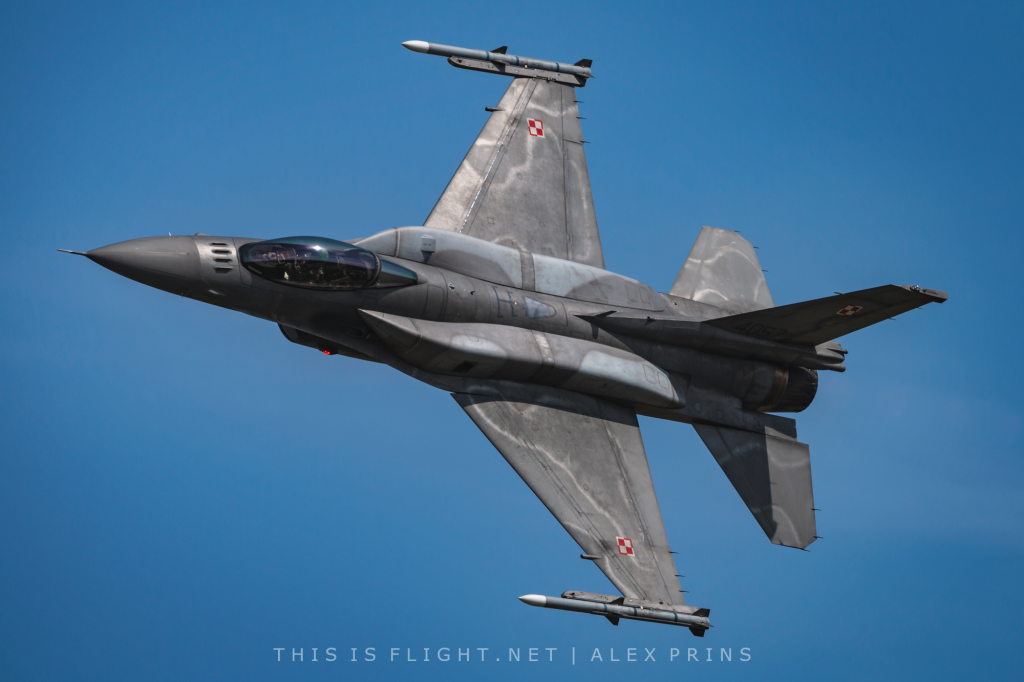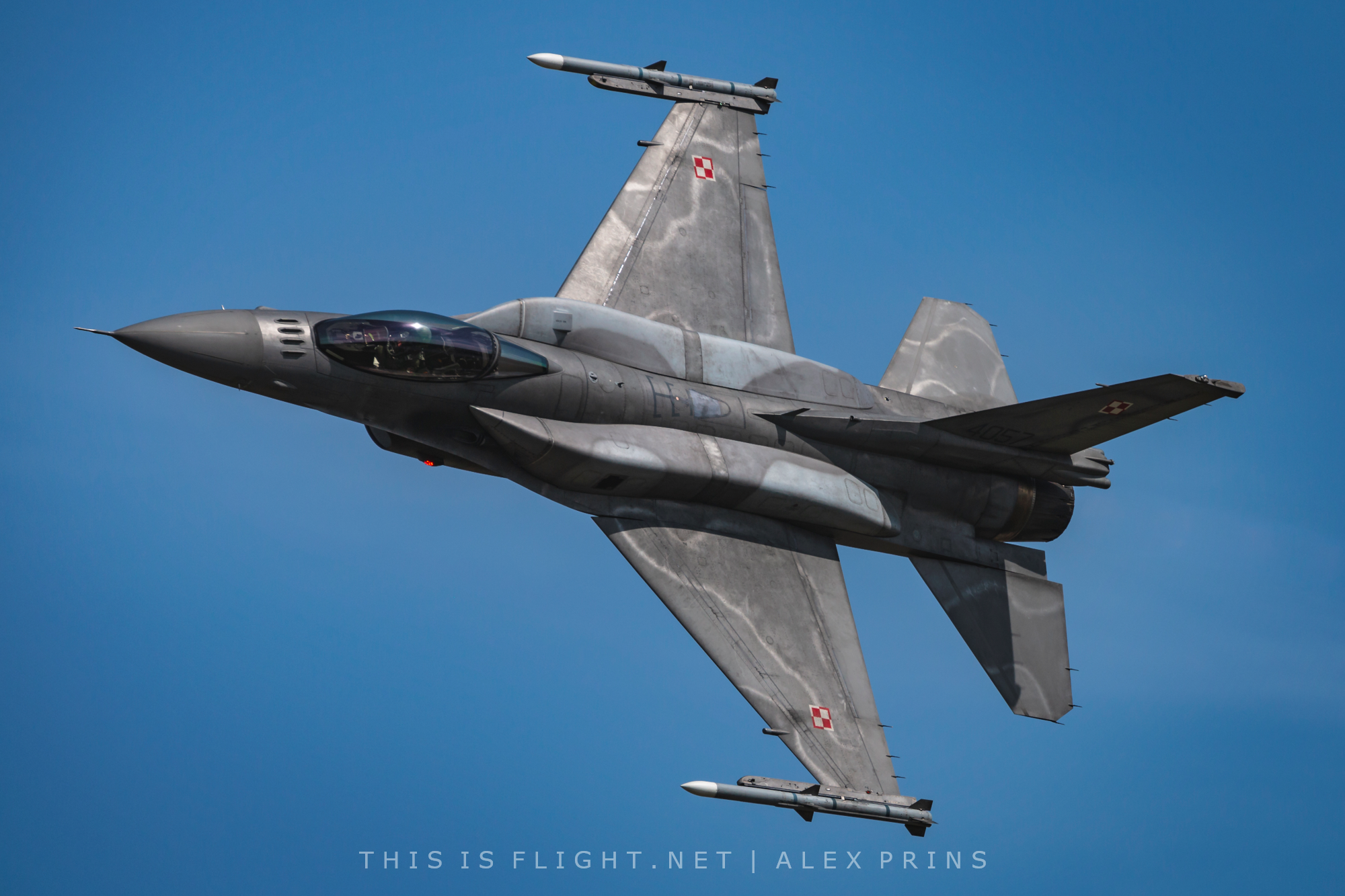 So far, ten countries have confirmed their participation in next year's show. A few aircraft have already been named, including a Croatian OH-58 and UH-60, Lithuanian C-27, Slovak L-39, NATO E-3 and American KC-135 – but it hasn't been specified which will take part in the flying display and which will be solely on static display. Additionally, Denmark, France, the UK, the Republic of Korea, the Czech Republic and Switzerland have indicated their intention to participate. It has not been specified which of these aircraft will take part in the flying display, and which are appearing solely on static display.
In a first for the Radom Airshow, Saturday 26th August will include both a regular daytime airshow and a sunset air display. Expect to see some dynamic twilight performances by both military and civilian aircraft, accompanied by flares and other pyrotechnics.
Beware that anticipation for the Radom Airshow is running extremely high, and accomodation within Radom itself has virtually sold out as of early December 2022!
---
Of course, it must be noted that these one-off airshows are something of a risk: some, like AIR '14 in Payerne, become enduring worldwide talking points and those lucky enough to have attended are envied for years, while others fall flat, having failed to live up to the hype, or are victims of serious logistical and organisational shortcomings. The airshows at Radom and Provence are being run by experienced teams, with at least a small amount of practical experience with crowd and traffic management at their chosen venues – but the risk of a "flop" is perhaps greatest at Pratica di Mare, which has not hosted an airshow for 19 years. As of December 2022, the event has no website and no practical information is available, with only cursory references to the event in the Aeronautica Militare's press releases.
For those who can't make it, or who don't want to take the risk, we look forward to providing both photographic and video coverage from Pratica di Mare, as well as, hopefully, at least one of the other events on this list.