The RAF Red Arrows have left the UK for a Middle East tour – their second in two years – including visits to Egypt and to the Bahrain Airshow. However, it was announced today that the team will be flying just six aircraft in their displays.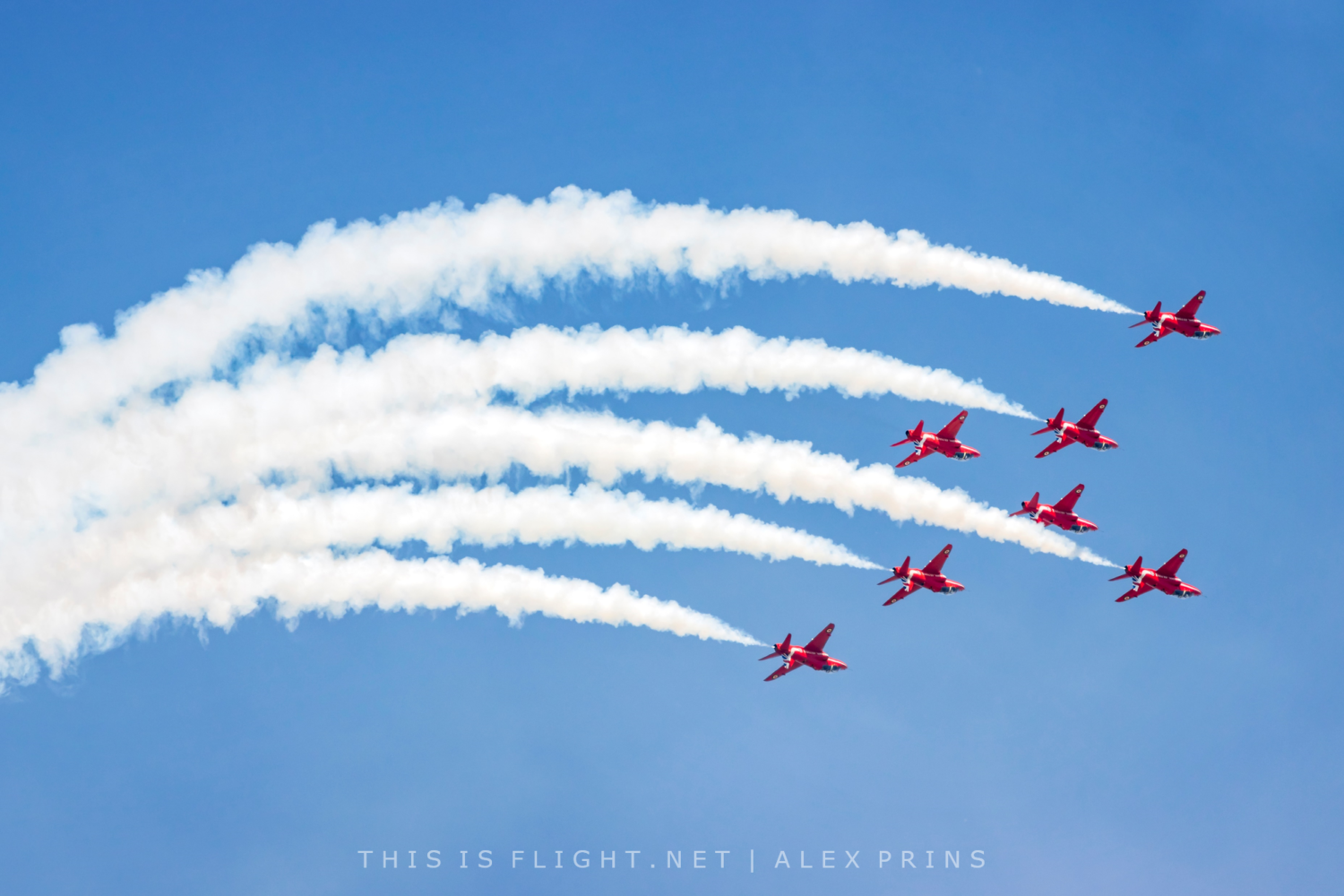 However, Flt. Lt. James Turner, Red 7 and a member of the Synchro Pair, will not be flying with the team due to a neck injury sustained shortly after the team's European season, which ended in mid-September. He will instead be taking on a PR role with the team during their tour, but intends to return to flying when training begins for the 2023 display season. This will leave the Red Arrows with just six jets in their display during the tour, as they were already flying with a reduced formation of seven aircraft following the unexpected departure of multiple team members during pre-season training.
Flt. Lt. Turner said he was "gutted" not to be in the air with the team, but said they had "managed to slightly re-arrange the show, so it's still going to be a very dynamic show". The changes have included adapting formations in the first half of the show to make them symetrical and training one of Enid's pilots to take Red 7's position during the Detonator and Heart. However, the loss of Red 7 seems certain to rule out the team's signiture, crowd-favourite opposition passes for the rest of their display season.
Although no precise schedule has been announced for the tour, Flt. Lt. Turner said the team would be "in the Middle East until about December". Their first display of the trip will be in Doha, Qatar, on Saturday 5th November, where they will be joined by the Qatar Air Academy's aerobatic team and the Saudi Hawks. The largest and most important event of their tour will be the Bahrain International Airshow on the 9th-11th November, which the team has never displayed at before; there, they will display alongside the Saudi Hawks and Al Fursan. Their next stop is expected to be in the United Arab Emirates, with displays in Abu Dhabi and Dubai on the 15th and 17th of November respectively. The tour will also include stops in Egypt, Kuwait and Saudi Arabia.
The Red Arrows are frequent visitors to the Middle East, having displayed in the region in 2014, 2016 and 2017. In 2019, they instead toured North America, but returned to the Middle East for a short mini-tour in 2021 in support of the UK's participation in the delayed Expo 2020 event in Dubai.