The Royal Canadian Air Force's Tutor fleet has been grounded for the second time this year, this time due to an accident in Fort St. John, BC, last week.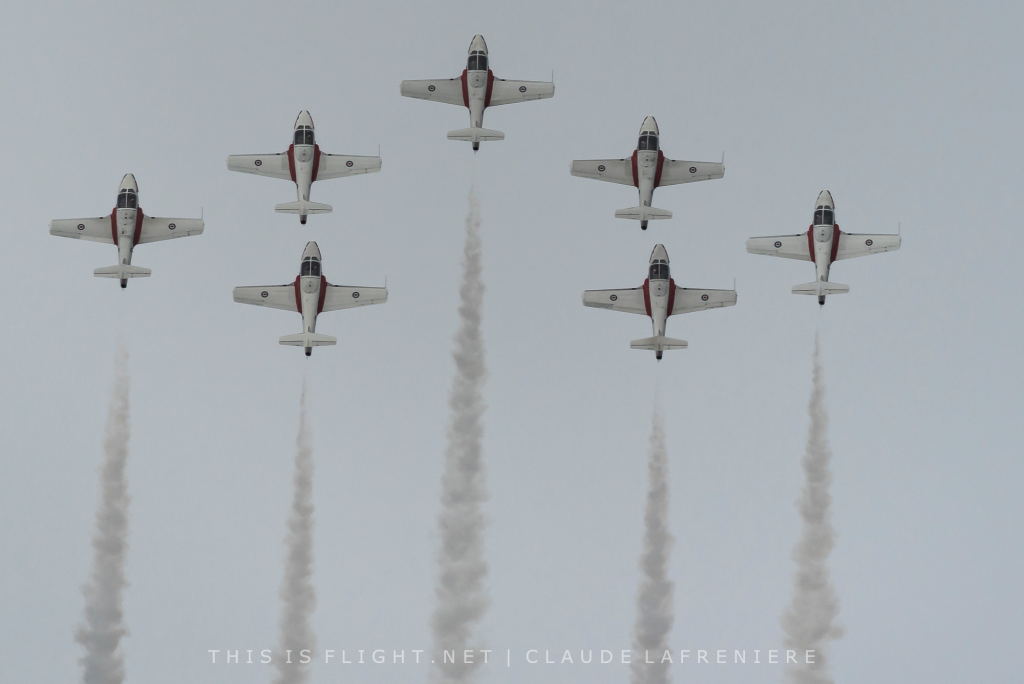 An aircraft from the Snowbirds crashed on take-off on Tuesday 2nd August, as it departed from the previous weekend's Fort St. John International Airshow. While nobody was badly injured, the fleet was temporarily grounded with immediate effect, missing major events including the Abbotsford International Airshow. Yesterday (Wednesday 10th August), the RCAF announced that the team would remain on "operational pause" during a risk assessment.
The RCAF said: "The Royal Canadian Air Force's airworthiness system will assess whether the accident and its causes pose any risk to continued flying operations, and if so, what mitigation measures can but put in place to lower those risks."
The cause of the most recent accident has not been determined. However, it is the latest in a string of accidents, incidents and groundings affecting the ageing Tutor fleet, which is now almost 60 years old and has long been retired from regular training duties.
Crashes in 2019 and 2020, one of them fatal, were either caused or worsened by engine failures or ejection seat malfunctions. Earlier this year, the team was temporarily grounded again, also due to ejection seat problems.
There is currently no indication when the Snowbirds will be able to resume shows.