An initial performer list has been announced for the Duxford Battle of Britain Airshow 2022, with 12 Spitfires and six Hurricanes scheduled to take part in the flying display, as well as various other Second World War aircraft.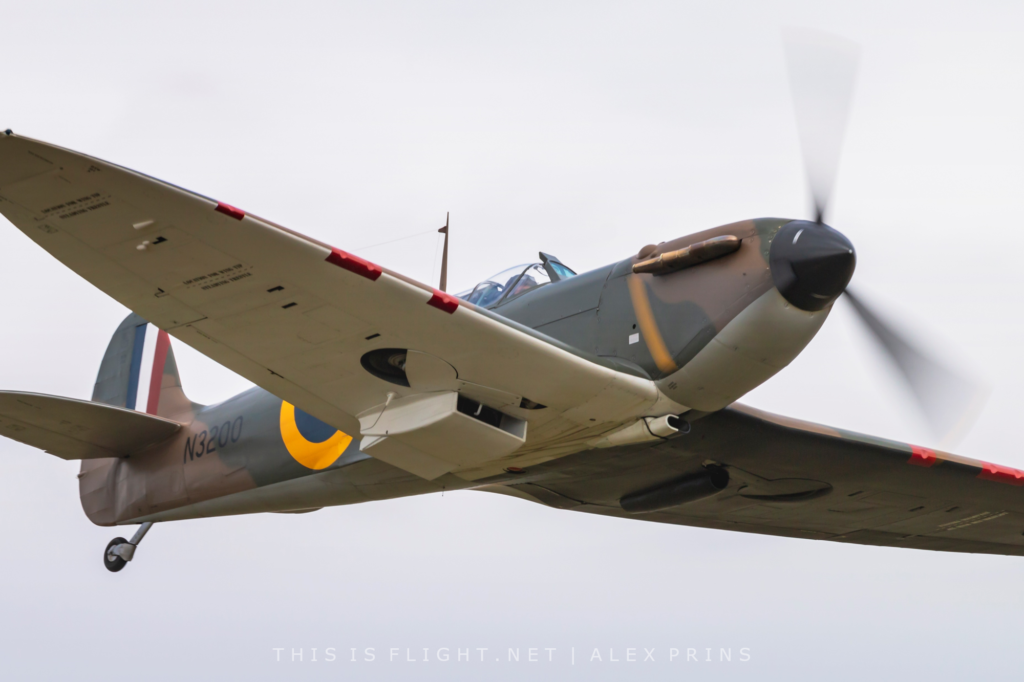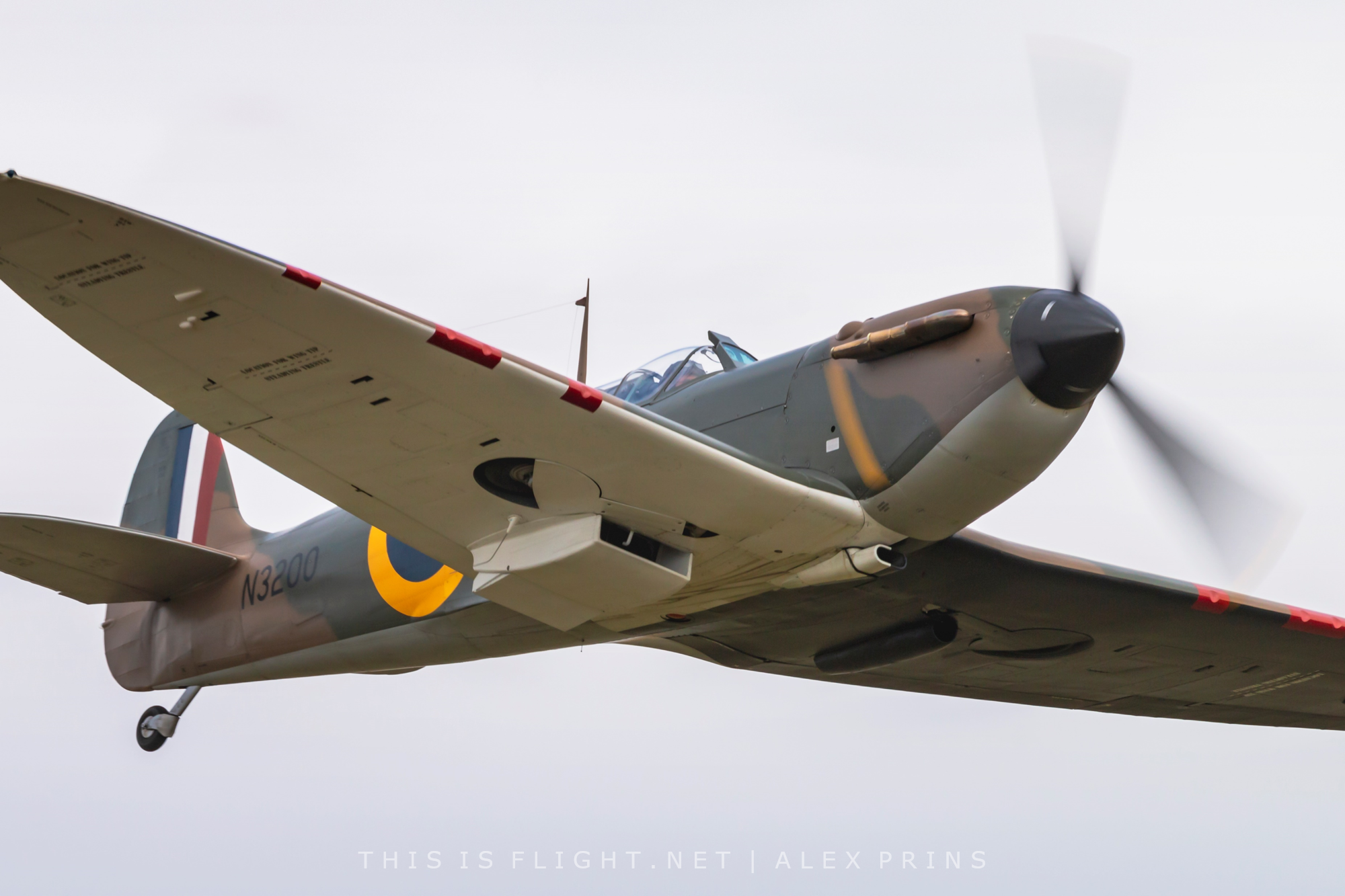 Spitfires due to attend include one Mk.I, two Mk.Vs, a Mk.VIII, four Mk.IXs (including PR and T variants), a PR.XI and two FR.XIVs. Peter Teichman's "Russian Spitfire", the "NHS Spitfire", the famed "MH434" and the elusive Blackpool Races-schemed "RN201" are among the aircraft due to take part. A further unspecified Spitfire will attend from the Battle of Britain Memorial Flight, bringing the total number of aircraft to 12. Six Hurricanes (three Mk.Is, a Mk.IIb, Mk.XIIa and an unspecified example from the BBMF) will also take part in the show.
The Battle of Britain Airshow is typically closed by a mass formation and tailchase of Spitfires – the largest of which totalled 18 aircraft in 2018. Last year, the display was adapted to include Hurricanes: a mixed formation of 11 Spitfires and four Hurricanes performed a series of formation passes, while a 12th Spitfire performed solo aerobatics overhead, making for one of the highlights of the whole airshow season.
The Fighter Collection, based at Duxford and not holding their own airshow this year, will be contributing strongly to the Battle of Britain Airshow, with five of their aircraft taking part in the flying display: the FM-2 Wildcat, FG-1D Corsair, F8F-2P Bearcat, Hawk 75 and Nimrod Mk.I. A variety of other warbirds have also been confirmed for the flying line up, including P-51D Mustang "Miss Helen", a pair of Hispano HA-1112 Buchons, the Aircraft Restoration Company's rarely-seen Lysander Mk.III, Bob Davey's Yak-3UTI and B-17G Flying Fortress "Sally B".
So far, the event is shaping up to be an entirely warbird-based show. More aircraft are likely to be added to the line up in the coming months.
The Battle of Britain Airshow will be held on the 10th-11th September at IWM Duxford, and will be the largest of museum's air displays this season.