The Austrian Air Force today hosted a press conference ahead of the 2022 edition of Airpower, held on the 2nd-3rd September in Zeltweg and claimed to be Europe's largest airshow.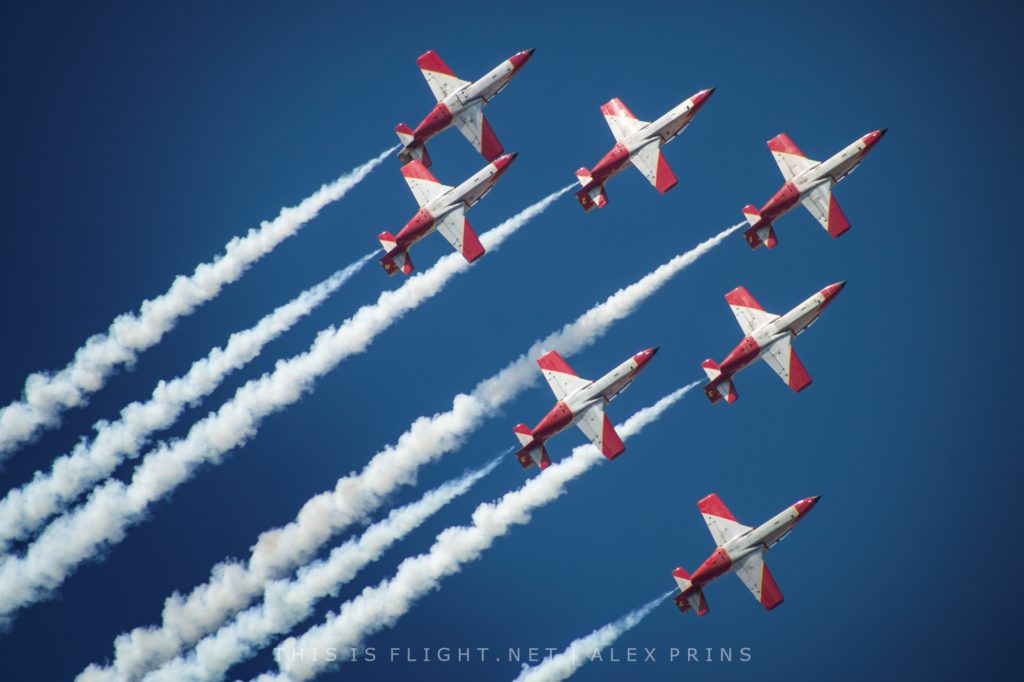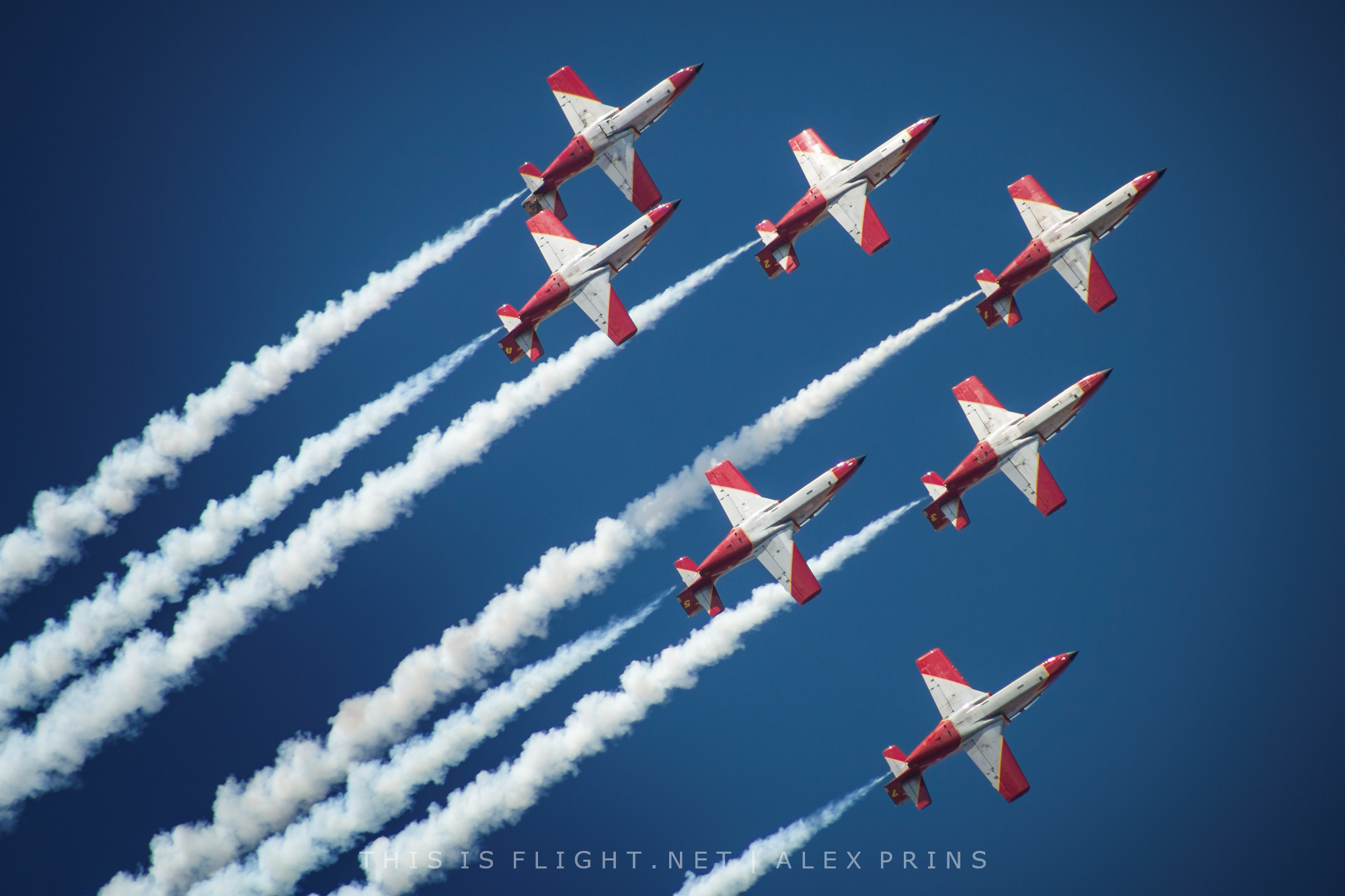 A cooperation between the Austrian Air Force, Red Bull and the region of Styria, Airpower is held every 2-3 years at Zeltweg Air Base. With free admission, more than 200 participating aircraft, 300,000 spectators and an eight hour daily flying display, it is universally acknowledged as one of the world's premier airshows.
This year's line up is set to include at least four national aerobatic teams: Italy's Frecce Tricolori will display their ten MB-339PANs, the Patrouille Suisse will fly their five F-5E Tiger IIs, Spain's Patrulla Aguila will bring their seven C-101 Aviojets and the critically-acclaimed Krila Oluje from Croatia will display their six PC-9s.
Other international contributions to the flying display will include the Belgian Air Force F-16AM, Hungarian Air Force JAS-39C Gripen, Slovenian PC-9M Swift, Italian T-346A Master and Czech L-39NG. Civilian aircraft taking part will include the J-35 Draken, Beech 18, Pilatus P-2, Antonov An-2 and Fokker A1.
As the showcase event for the Austrian Air Force, a large number of their assets will take part in the flying display as well. The Eurofighter EF2000 will perform a solo aerobatic display as well as a two-ship mock dogfight and an interception simulation with a C-130K Hercules. There will also be a formation flight of three DA-40s with four PC-7s.
Energy drink manufacturer Red Bull will be showing off the bulk of their collection of immaculate warbirds and aerobatic aircraft, many of which are based in Salzburg, Austria. This will include the P-38 Lightning, F4U-4 Corsair, B-25 Mitchell, T-28B Trojan, P-51D Mustang, Alpha Jet, Douglas DC-6B, AH-1 Cobra and Bristol Sycamore. Many of these aircraft will take part in mixed-type displays, which usually include one-of-a-kind formation aerobatics. A highlight of the Flying Bulls' contribution will be the world debut of their new Red Bull Aerobatic Triple performance, which will combine their Bolkow Bo105, Edge 540 and PT-17 Stearman with skydivers from the Red Bull Skydive Team and HSV Red Bull Salzburg in a single, tightly-choreographed performance.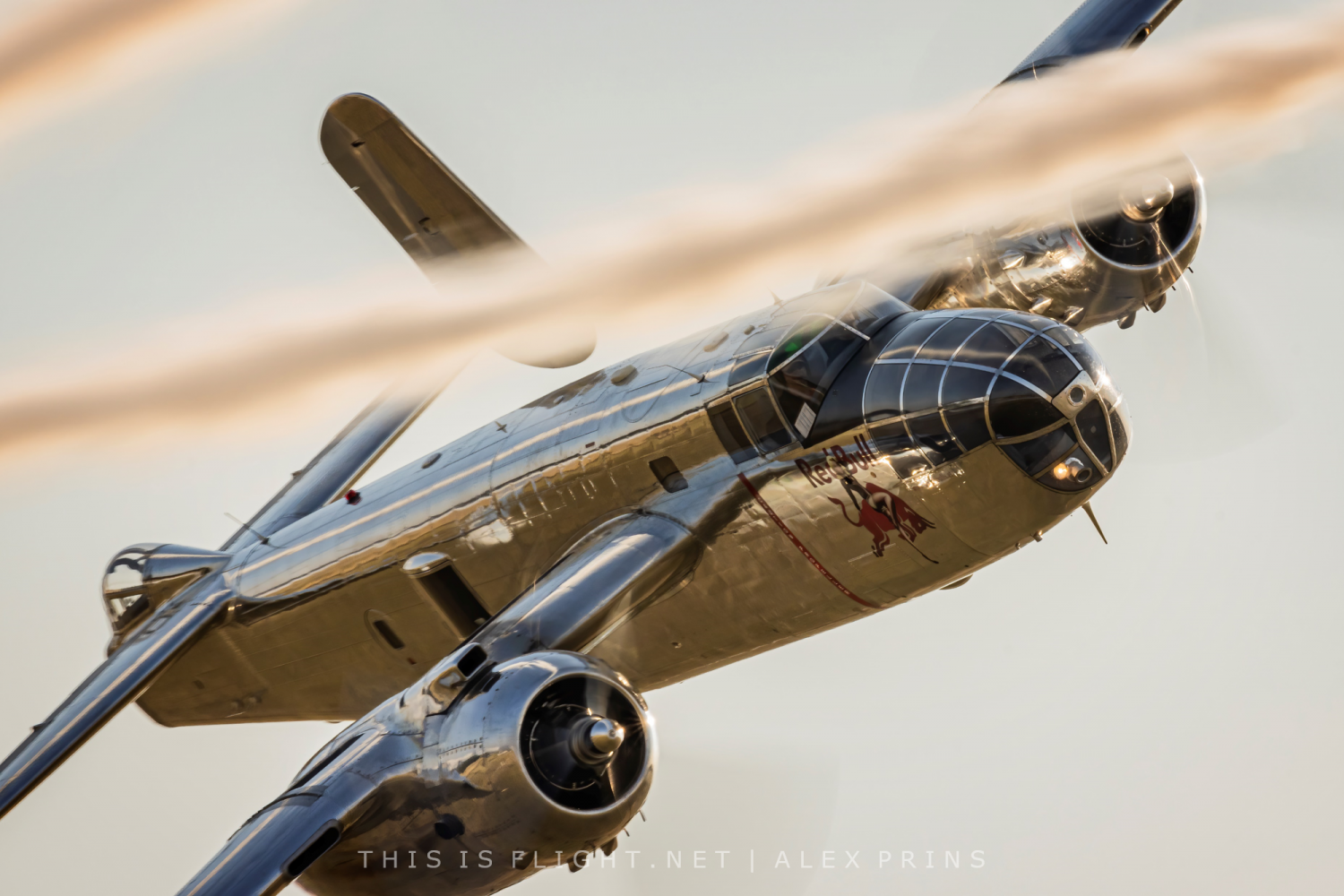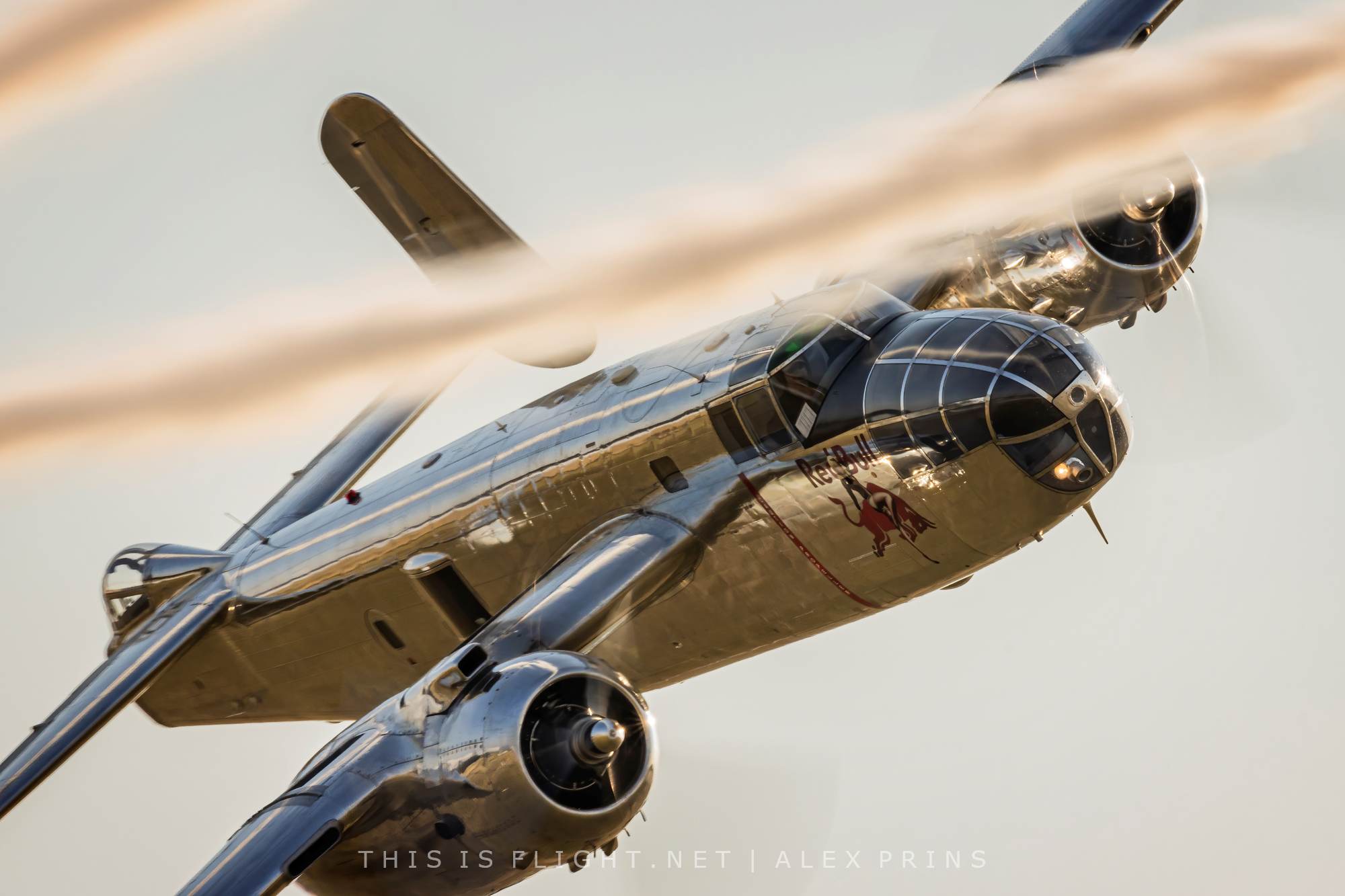 Although attendence is free, paid spotter packages are available, including access to the arrival and departure days, the use of several dedicated photo pits, private transport around the show site, indoor work stations and three buffet meals per day. The first tranche of spotter tickets sold out within hours, prompting organisers to make a second round available from Monday 4th July. The full five-day package costs €250.
Organisers have also confirmed measures to reduce the event's environmental impact. As well as beefing up the schedule for regular rail services during the show, dedicated airshow trains will run to the show site from cities around Austria each day, including from Vienna and Salzburg, with reservations opening in early August. Organisers promise that the train will be the most convenient, fastest and most relaxing way to get to and from the event, with the railway station located just outside the main entry gate. For those wishing to drive to the show, parking will be available for a fee, with incentives for "car pooling".