The US Navy has announced plans for the 2022 airshow season, including detailing which aircraft will be available for airshows, including two-ship Hornet demonstrations.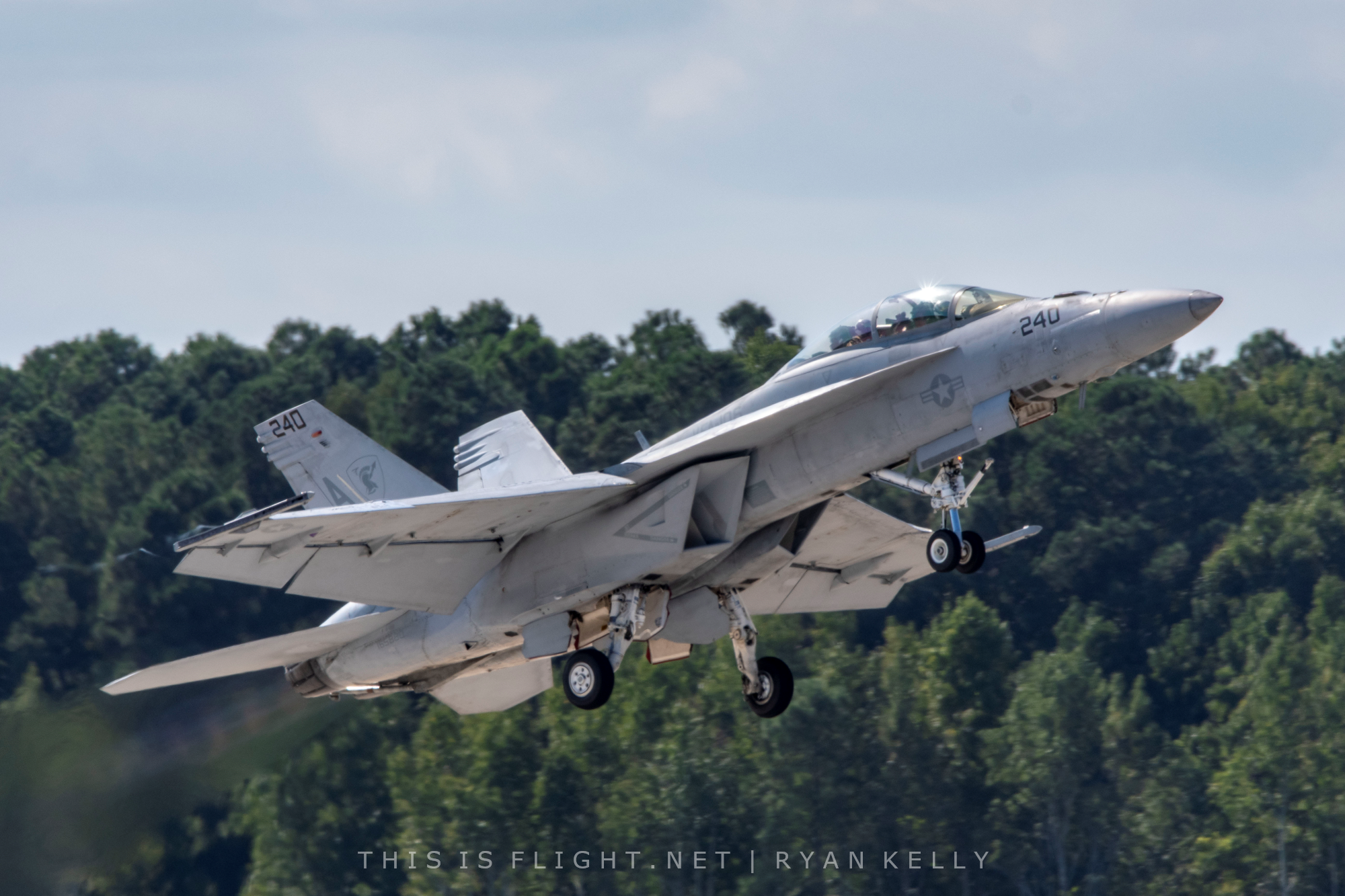 As usual, the Blue Angels, flying their six F/A-18E Super Hornets, will have a full show season in 2022, with a schedule due to be confirmed shortly at the International Council of Air Shows Convention. The Leapfrogs parachute team will also perform a full season of shows.
According to staff at AirshowStuff, a total of 42 other displays will be provided, including tactical displays, solo demonstrations and Legacy Flights (the Navy equivalent of the USAF Heritage Flight).
VFA-106 at Oceana provides fully aerobatic F/A-18E/F Super Hornet tactical demonstrations. As usual, they will not do this at shows which feature the Blue Angels, as the team flies the same type of aircraft. All other Navy displays will be permitted to fly at shows that have secured the Blue Angels.
The EA-18G Growler will be represented by VAQ-129, which will fly two-ship non-aerobatic tactical displays and Legacy Flights. The F-35C, which has in the past performed a fully-aerobatic solo demonstration, will be limited to Legacy Flights and a non-aerobatic mini-demonstration.
The full schedules for solo demonstrations, tactica displays and Legacy Flights will be announced, as usual, in the spring. However, the intention is to announce schedules for 2023 and onwards at the previous year's International Council of Air Shows Convention, held each December. Most other North American military airshow teams announce their schedules at the convention.