SCRANTON | An aircraft from the GEICO Skytypers has crashed fatally shortly after taking off from Wilkes Barre/Scranton Airport, Pennsylvania today (Friday 20th August).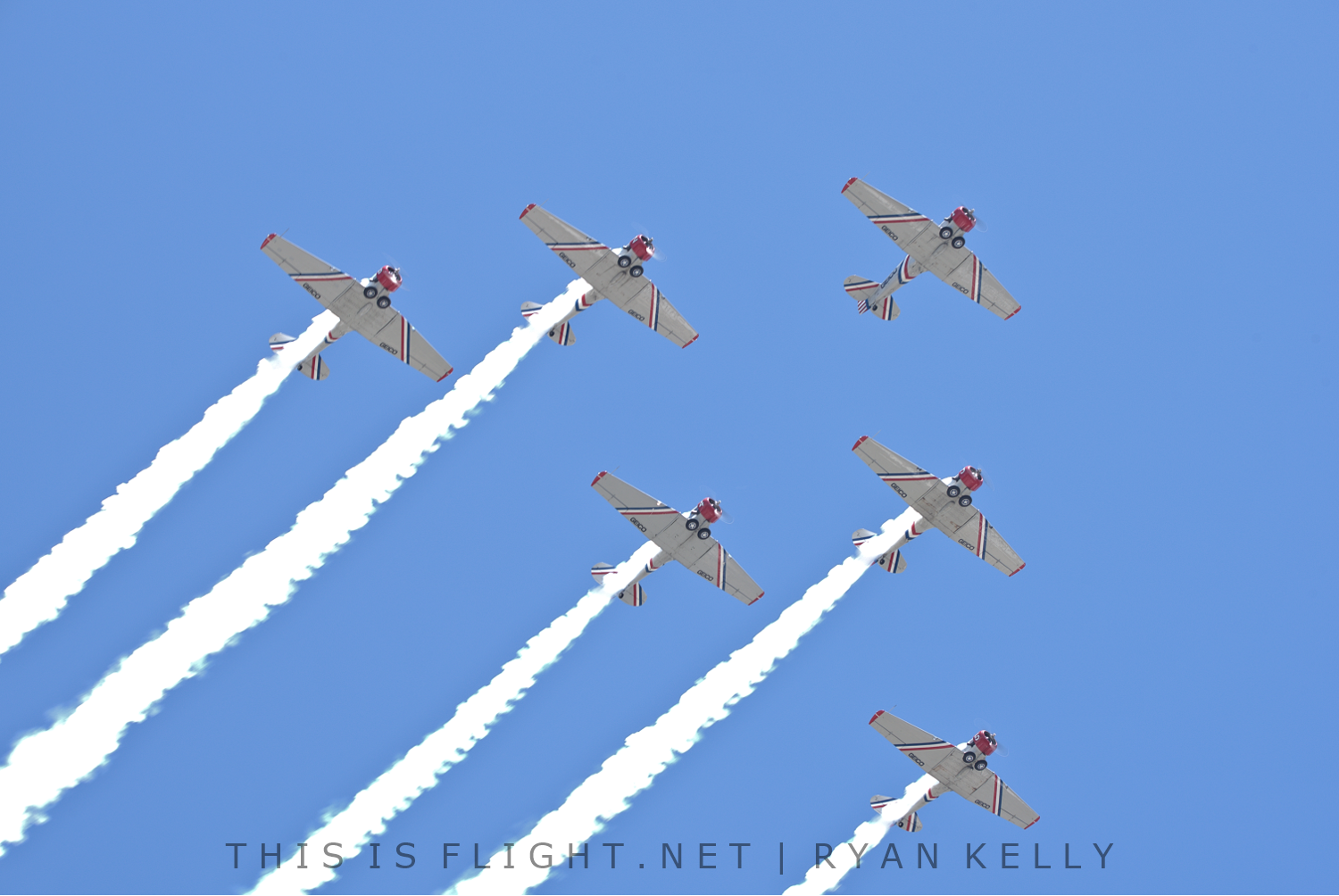 The aircraft, an SNJ-2, was taking part in practice displays for the Great Pocono Raceway Airshow, due to be held on Saturday 21st and Sunday 22nd August.
In a statement, the airshow organisers said: "It is with heavy hearts we can confirm the passing of a pilot with the GEICO Skytypers Airshow Team following an incident at the AVP Airport in Avoca, PA."
The GEICO Skytypers later confirmed that the pilot involved was Andy Travnicek, a commercial pilot and former C-5 Galaxy pilot with the US Air Force. He had been flying the #3 aircraft.
"Our thoughts and prayers are with Andy and his family at this time," the team said.
As well as skytyping, the GEICO Skytypers perform a six-ship formation display at airshows across the northern and eastern United States every year. They are one of the country's best-known civilian airshow teams.
The Great Pocono Raceway Airshow, which is due to feature the USAF Thunderbirds, will proceed as planned this weekend. Organisers said the decision to proceed with the show was taken with the support of the GEICO Skytypers. The Skytypers are no longer listed as a performer on the show's website.
The team were due to fly at four more airshows this year: the New York Airshow, Cleveland National Airshow, the Lockheed Martin Air & Space Show in Sanford and Warbirds Over Monroe. It is not clear how their schedule will be affected.