The US Air Force's F-16 demonstration pilot has been left unable to fly for between six and nine weeks after being involved in a mountain biking accident, the team has announced.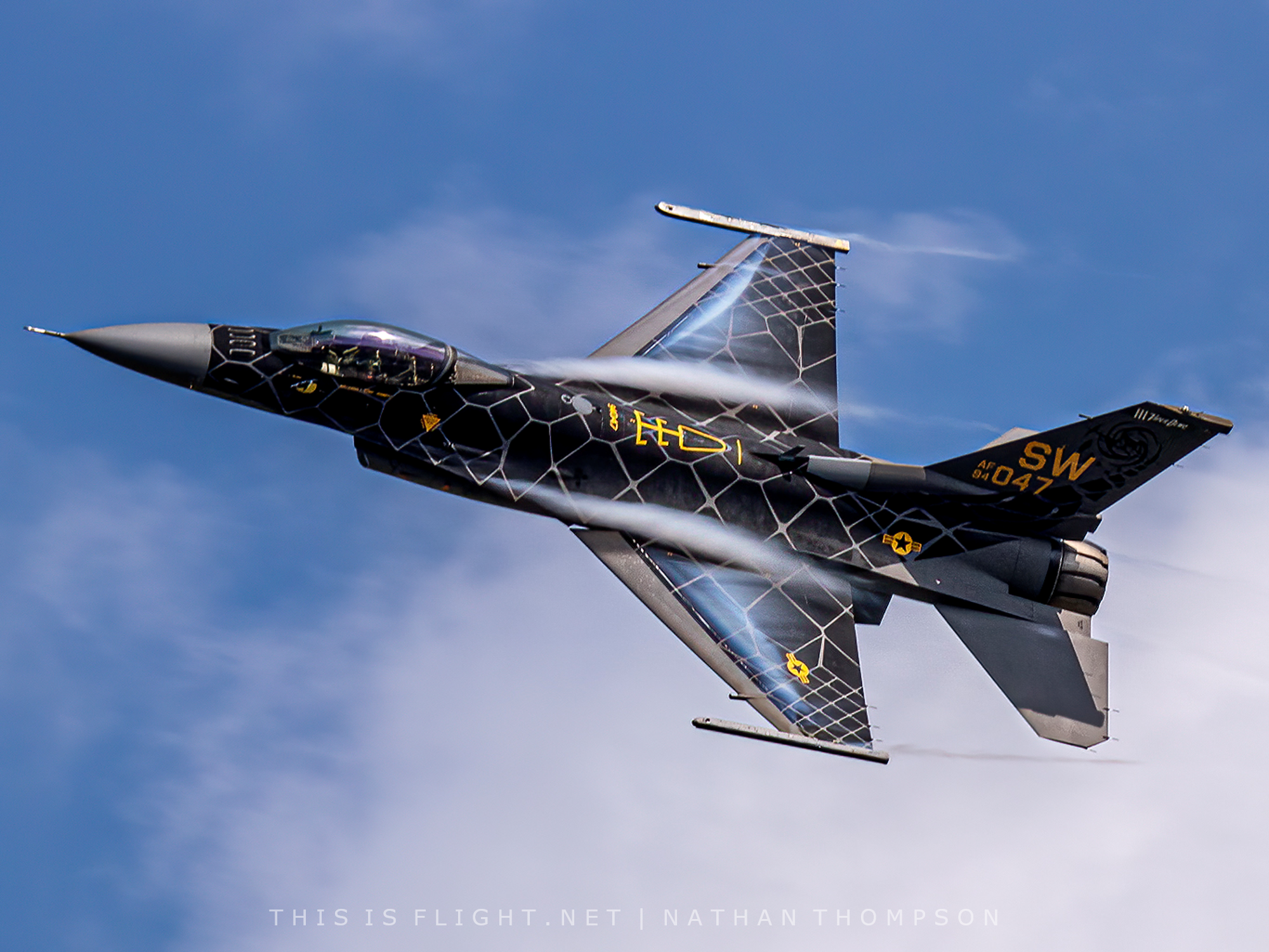 Maj. Garret "Toro" Schmitz, who became the Viper Demo Team's display pilot in 2019, wrote on Instagram, said that he is expected to make a full recovery and should be able to return to the team before the end of the current airshow season.
He said: "For those who haven't heard, I got in a fairly serious accident last week while mountain biking. I had a front wheel catch while on a downhill trail, flipped over the front of my handle bars, and flew into a couple trees.
"The end results were about as good as I could hope for with an accident like that. Some minor fractures in my back, a few fractured ribs, and a bunch of scrapes and bruises. The back fractures won't have any lasting affect other than being painful for the next few weeks."
The post suggests that the team will be unable to perform until at least the end of September, missing events such as the Owensboro Airshow, Tarkio's Greatest Little Airshow, Airshow London, Aero Gatineau-Ottawa and Wendover Wings & Wheels. The team's final performance of the year is not scheduled until November.
However, the Viper Demo Team said that the Air Combat Command is "currently working to ensure that all scheduled Viper Demo Team performances are supported with ACC assets."