The Saudi Hawks are seeingly planning a European tour in late August – their first since 2019.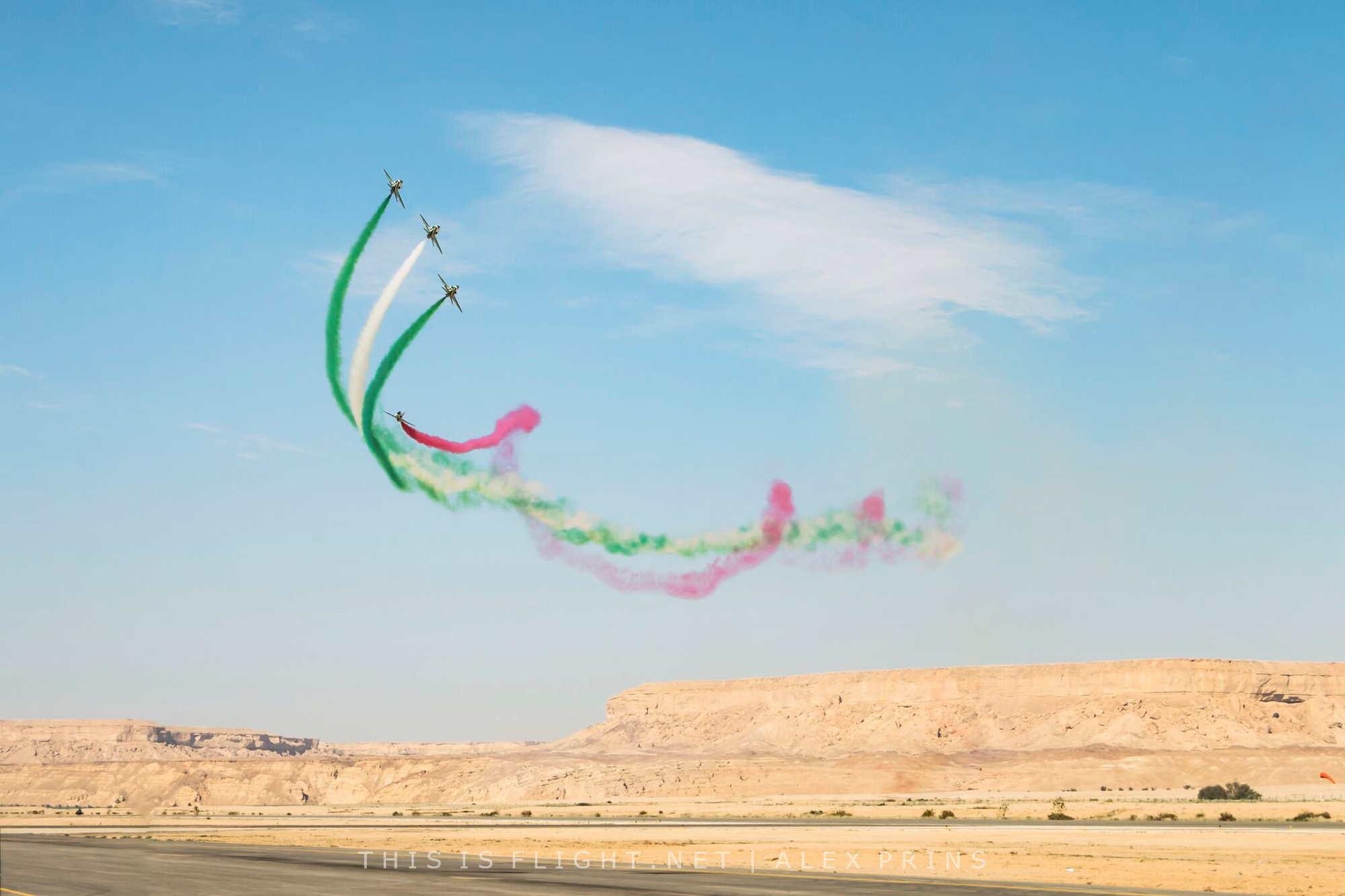 The Kecskemet Airshow in Hungary has announced the team for its 2021 show, due to be held on the 28th-29th August. It will be the team's first visit to Hungary.
Although not officially announced, the website of Gdynia AeroBaltic in Poland also features images of the Saudi Hawks – the only team featured on their site which doesn't yet appear in the official programme. The Hawks have also been included in promotional images on Facebook, alongside other acts that have been officially confirmed.
AeroBaltic's organisers already have a relationship with the team, and hosted them at their most recent show in 2019. This year's event is scheduled for the 21st-22nd August, just one week before Kecskemet.
If Gdynia was to host the Saudi Hawks, it would be the first time that three aerobatic teams flying the Hawk have performed at a single airshow; the Red Arrows and Midnight Hawks have already been announced.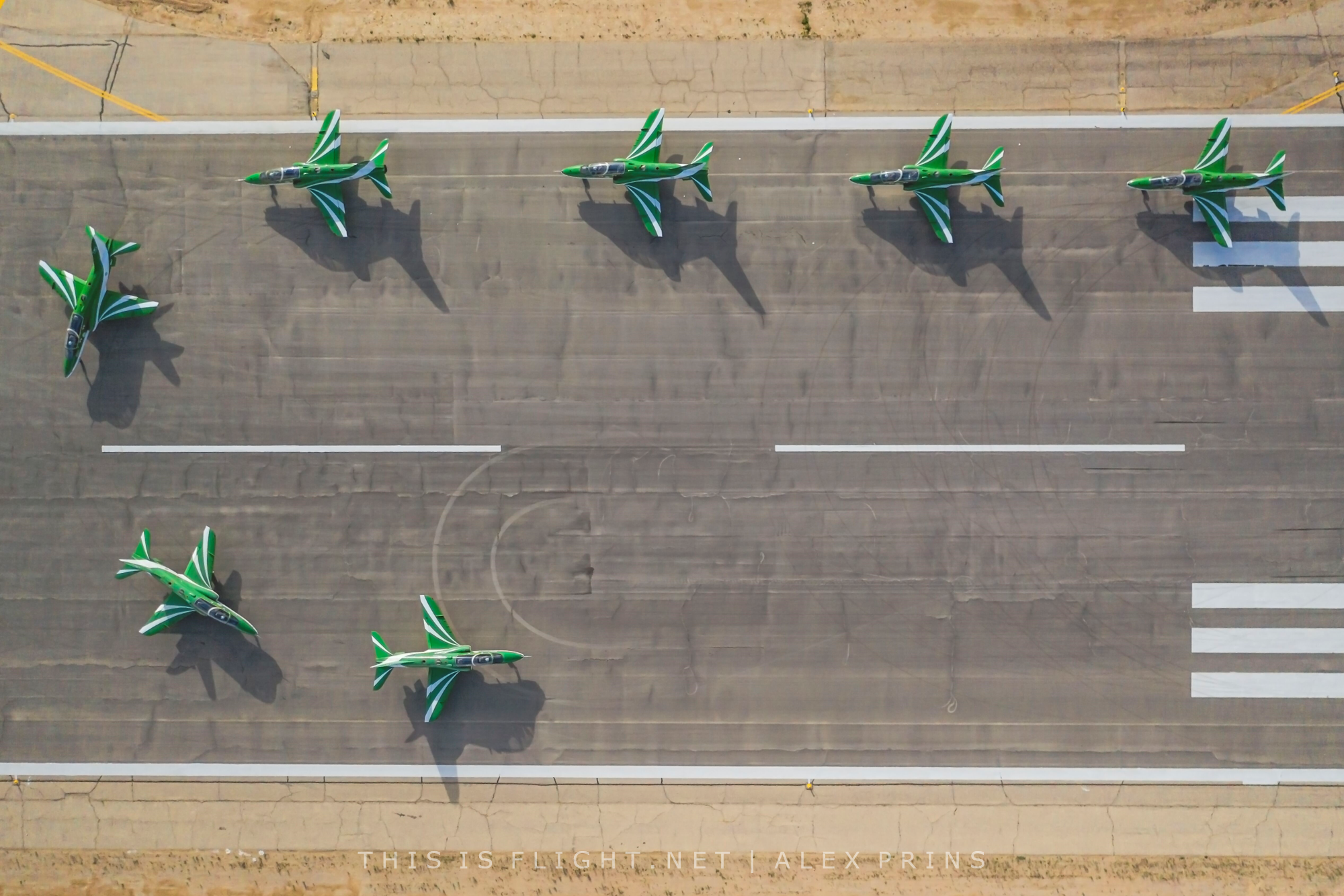 The week after Kecskemet is Athens Flying Week – another show which the Saudi Hawks have visited in the past. However, there is no public indication yet that they are planning a return visit to Greece this year.
The team first visited Europe in 2011, and have returned several times since, displaying in countries such as Greece, Poland, the UK, Belgium and Austria. They currently fly seven BAE Hawk Mk.65s.