Aerobatic Team Orlik, one of the Polish Air Force's two major aerobatic teams, have released their 2021 airshow schedule, including overseas dates in Hungary, Slovakia and Italy.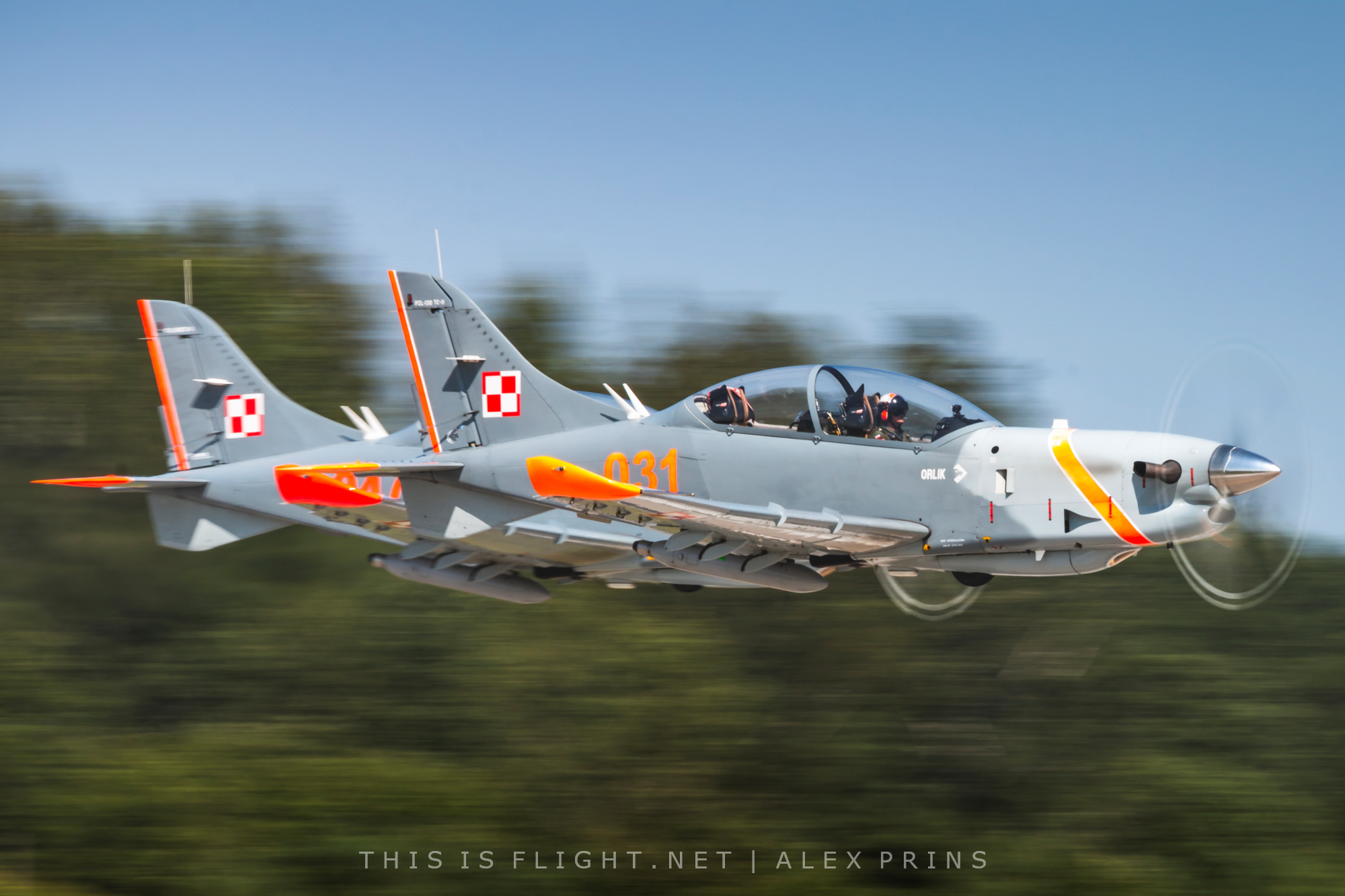 After the cancellation of their planned appearance at Airshow Margonin due to poor weather, the team made their 2021 debut at Antidotum Airshow Leszno in late June. Despite earlier indicating they would fly as a five-ship team this year, the team staged a limited three-ship show, recorded here by This is Flight. Now, they say that, with new pilots being trained up, the remainder of this year's season will see a minimum of six aircraft taking part in the display.
Team Orlik, which draws on Poland's small fleet of fully operational PZL-130 Orlik aircraft and flight instructors, has seen big fluctuations in size, ranging from nine aircraft in the late 2000s to as few as one plane in 2018. A six-ship display would be the team's largest in four years.
Poland's other aerobatic team, Bialo-Czerwone Iskry, will be taking part in its final full display season this summer, ahead of the retirement of their TS-11 Iskra jets in 2022. Like Team Orlik, their numbers have risen as high as nine in the past, but are expected to be a maximum of five in 2021.
Date
Show
Location
Country
Jun 18-19
Antidotum Airshow
Leszno
Poland
Jul 31
Święto 42 Baza Lotnictwa Szkolnego
Radom
Poland
Aug 7
Nałęczów
Poland
Aug 8
Ketrzyn – Gizycko
Poland
Aug 21-22
Gdynia AeroBaltic Airshow
Gdynia
Poland
Aug 28-29
Kecskemét International Airshow
Kecskemét
Hungary
Sep 4
Festyn Lotniczy Mirosławiec
Mirosławiec
Poland
Sep 4-5
Slovak International Air Fest
Malacky-Kuchyňa
Slovakia
Sep 11
Kazimierz Dolny
Poland
Sep 18
75 L

ecie

Aeroklub Mielecky
Mielec
Poland
Sep 18-19
Frecce Tricolori 60th Anniversary
Rivolto
Poland
Oct 1
Deblin
Poland