Aerobatic Team Orlik, one of the Polish Air Force's two official aerobatic teams, will take a further step towards normality, adding a fifth aircraft for the 2021 display season, while Bialo-Czerwone Iskry prepare to start their final year of displays.
One of just a few air forces to field two official aerobatic teams, both units have faced a chequered few years. The ageing PZL TS-11bis Iskra training jets operated by the Polish Air Force were retired in 2020, but seven TS-11 MR aircraft (the type used by Bialo-Czerwone Iskry) will be retained until summer 2022. That means that 2021 will be the team's final display season, according to Polish media reports.
The team are reportedly due to participate in four unspecified airshows this year and will fly as a six-ship team, but the type may return for one last outing on Polish Army Day on the 15th August 2022, marking the TS-11's final retirement.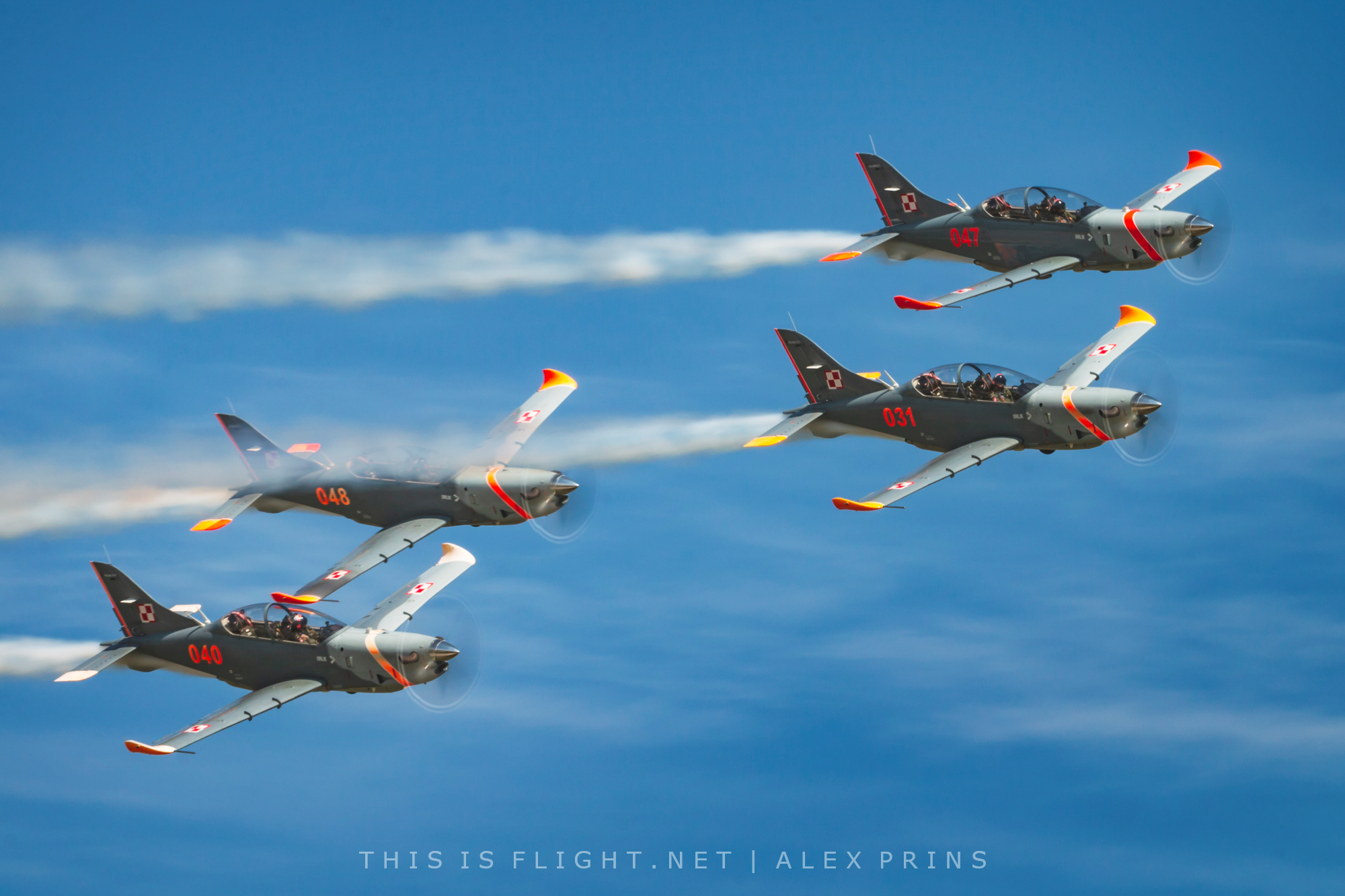 Although Bialo-Czerwone Iskry is the better known of Poland's two teams, it is Aerobatic Team Orlik that most frequently represent the country on the international stage. Founded as a five-ship team in 1998, they quickly expanded to seven, and later nine, aircraft, however numbers have fluctuated since then.
Budget constraints saw the team temporarily suspended in 2006, and later reduced to just five planes. Returning briefly to nine-ship status in 2009, they have flown with seven aircraft most years since then, until upgrades to the Polish Air Force's PZL-130 fleet forced displays to drop to just one or two aircraft in 2018.
Team Orlik expanded to four aircraft for the 2019 season, but faced further setbacks in 2020, when several long-standing pilots retired. Despite that, the team will add a fifth aircraft in 2021. The display pilots will be Col. Dariusz Stachurski, Capt. Jakub Krych, Capt. Michał Jabłoński, Capt. Tomasz Litwinek and Capt. Sebastian Rajchel.
No schedule has been published for Aerobatic Team Orlik at the time of writing, but one event – Air Show Margonin on the 12th June – has already announced that the team will participate.