The French Air Force's Couteau Delta tactical display team will return for 2021, according to a Facebook post by the team.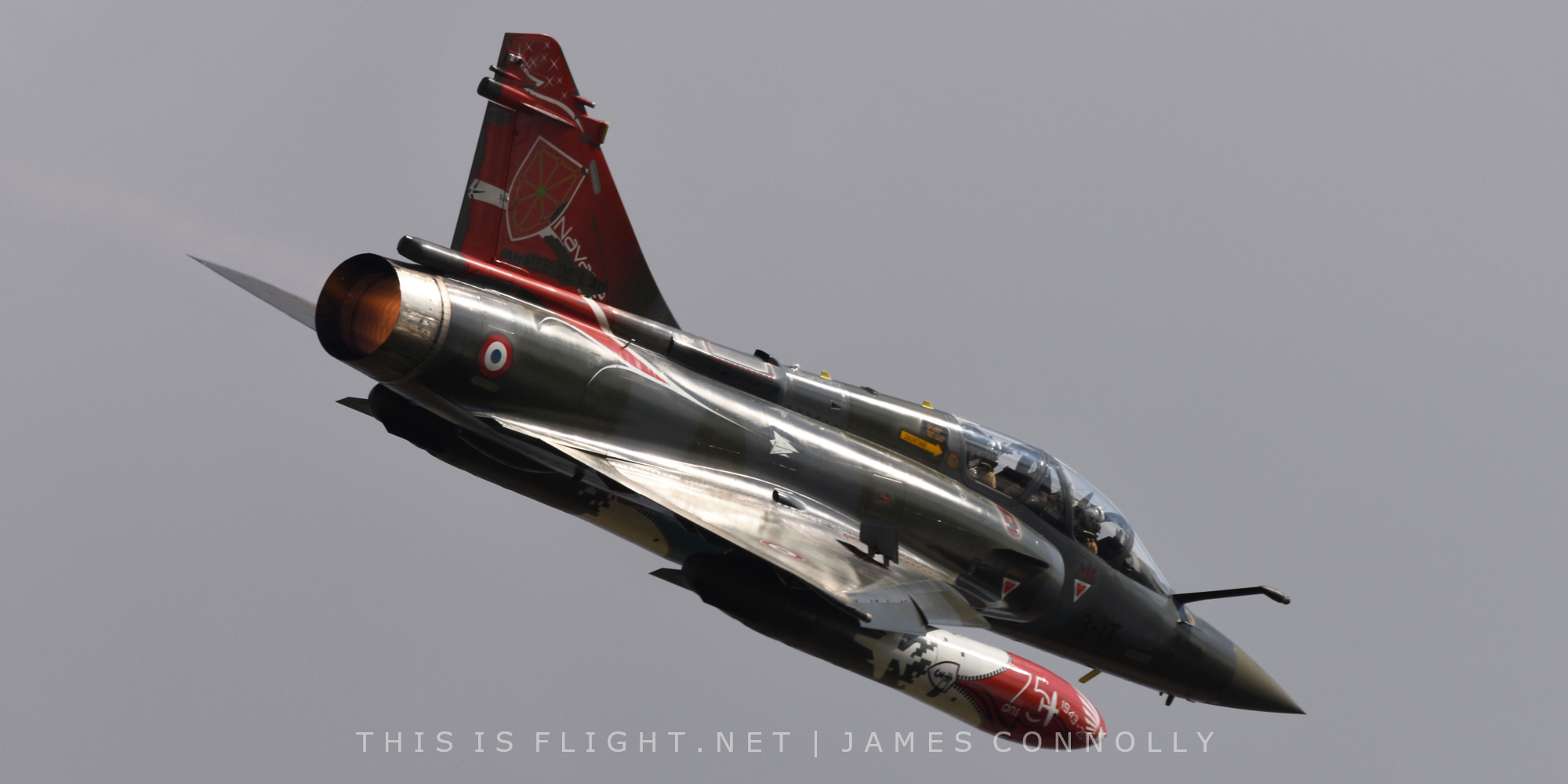 Founded in 2017, but suspected at the end of the 2018 season, Couteau Delta was lauded as one of the world's top fast jet tactical demonstrations. They fly two Mirage 2000Ds and are based at BA133 Nancy-Ochey.
Couteau Delta will be one of four French Air Force two-ship tactical display teams performing in 2021. Announced in April, the newly-formed Gusto Tactical Display from Orange – Caritat will fly two Mirage 2000Cs and is currently scheduled to perform at three French airshows this September and October.
Also operating this year will be the Rafale Tactical Display, formed in 2019, which will be provided either by two Rafale Bs from Saint Dizier's Requin Mike team or two Rafale Cs from Mont de Marsan's Bravo Vautour, depending on availability. All four teams are likely to perform limited schedules and it is likely that they will never appear alongside each other at any one event.