SYWELL | Tickets have gone on sale for the newly re-homed Flying Legends Airshow, with the event's website being launched earlier today (Wednesday 12th May).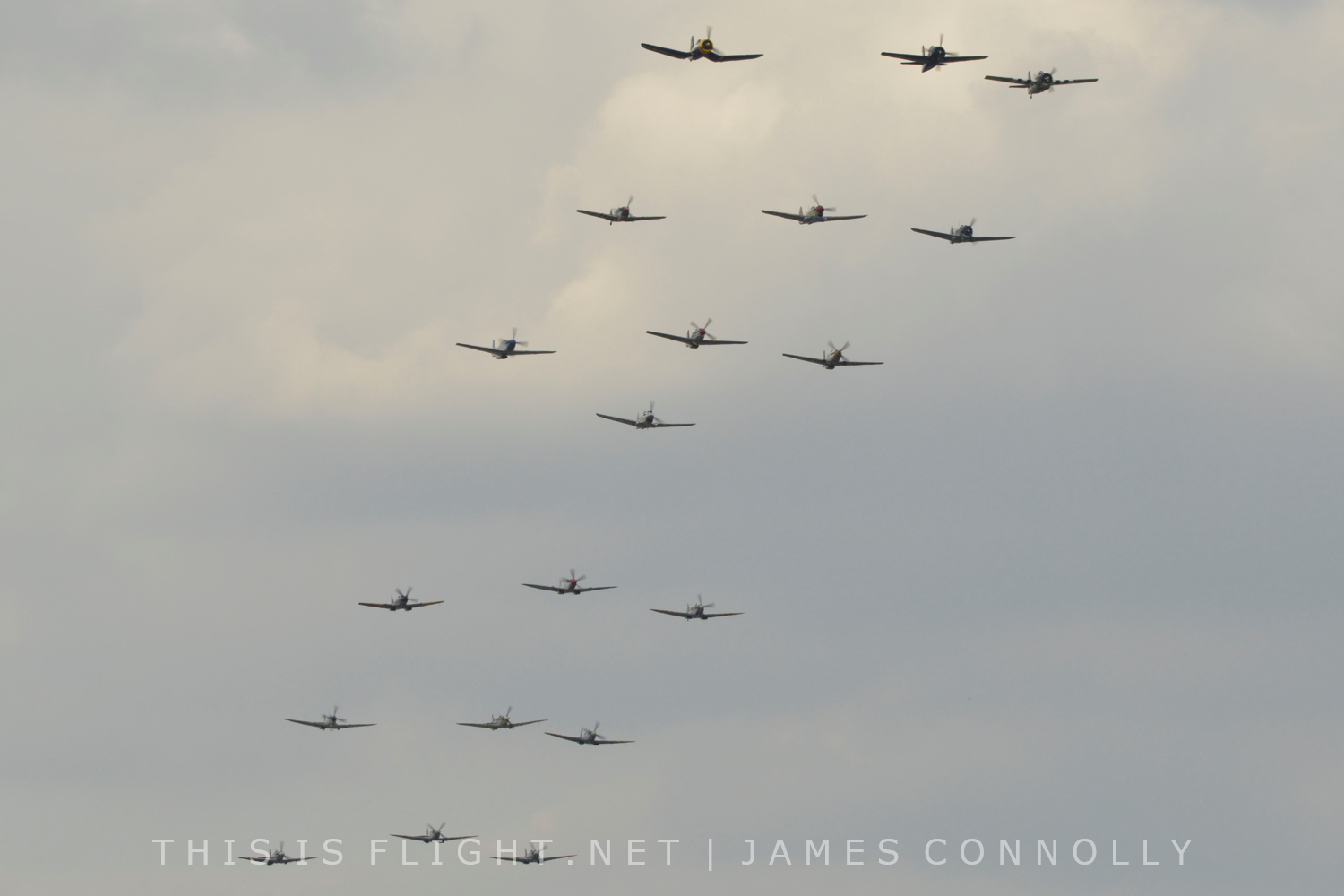 Tickets for the 2021 event will start at £50 per adult and £25 per child for each of the main show days, Saturday 10th and Sunday 11th July (up from £30 per adult in 2019). Tickets are also being offered for the Friday before the show, featuring up to eight hours of arrivals and rehearsals, costing £25 per adult, with children admitted for free.
Taking place at Sywell Aerodrome in Northamptonshire for the first time, this year's edition of Flying Legends is set to expand on its traditional offering. As well as the afternoon flying display, taking place between 2pm and 5:45pm and the morning Flightline Walk (now included for free), the event will run into the evening for the first time, with a display by the locally-based Blades aerobatic team at 6:30pm and a "sunset glow of the flightline aircraft" at 9pm.
Event organisers plan to introduce measures to combat the coronavirus pandemic, including capping the event's capacity. They could also require proof of vaccination or a negative coronavirus test, in line with government guidance, the new website warns.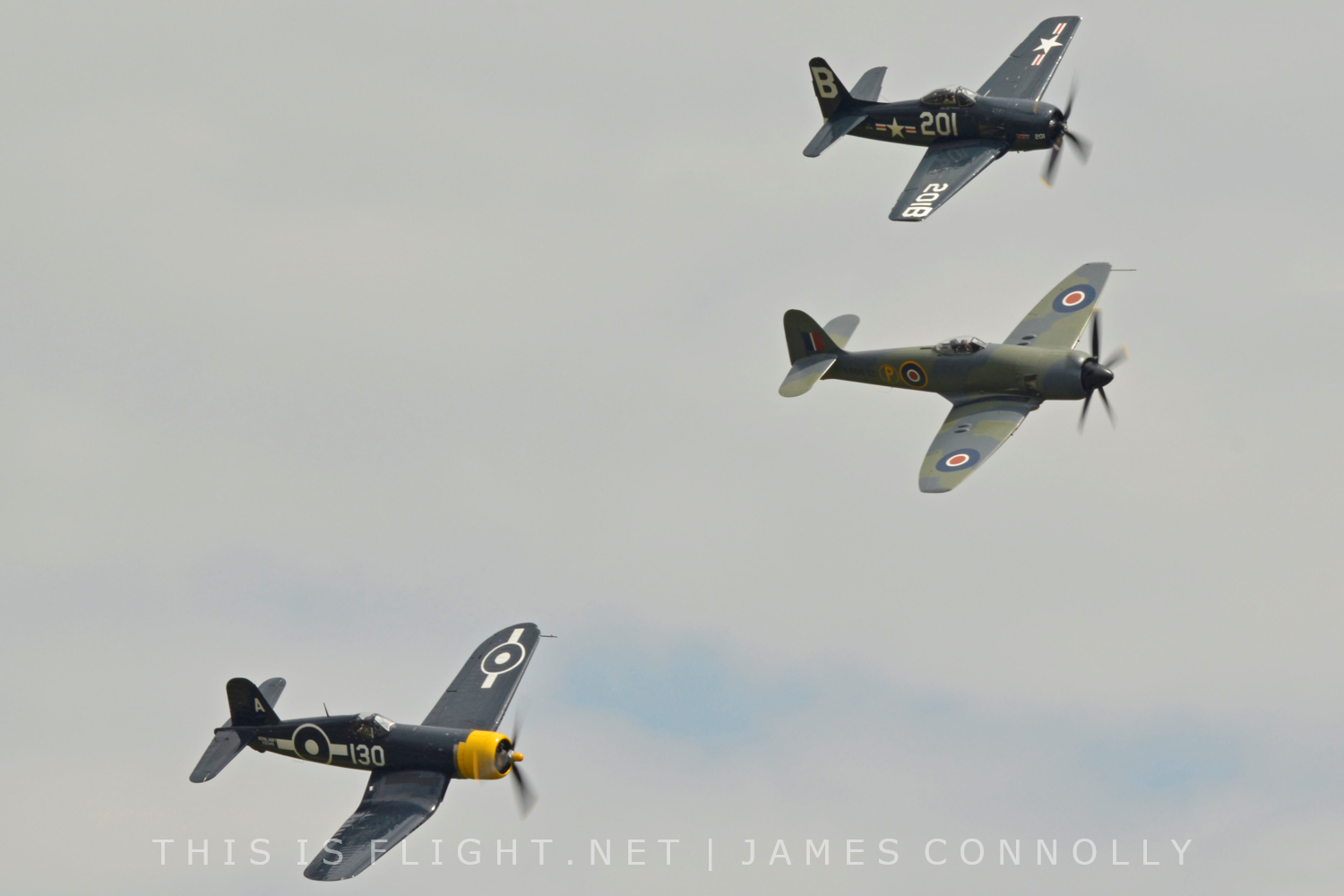 Presumably due to uncertainty surrounding international travel, almost all the aircraft announced for the show so far are UK-based. The Switzerland-based Classic Formation team have listed the event on their own website, but the only officially confirmed act from overseas so far is the Flying Bulls, from Austria. The Red Bull-sponsored collection is due to display their B-25 Mitchell, P-38 Lightning, F4U Corsair and newly-delivered P-51D Mustang.
Other aircraft announced today include: eight Spitfires, two Hurricanes, a Hawker Fury FB.II, HA-1112 Buchon, P-51B Mustang "Berlin Express" and P-51D "The Hun Hunter", P-47D Thunderbolt "Nellie B", and The Fighter Collection's FM-2 Wildcat, F8F Bearcat, Hawk 75, P-36C, P-40C, P-40F and FG-1D Corsair.
The flying display will conclude with the traditional "Balbo" formation, during which most of the aircraft participating in the flying display will take to the air together.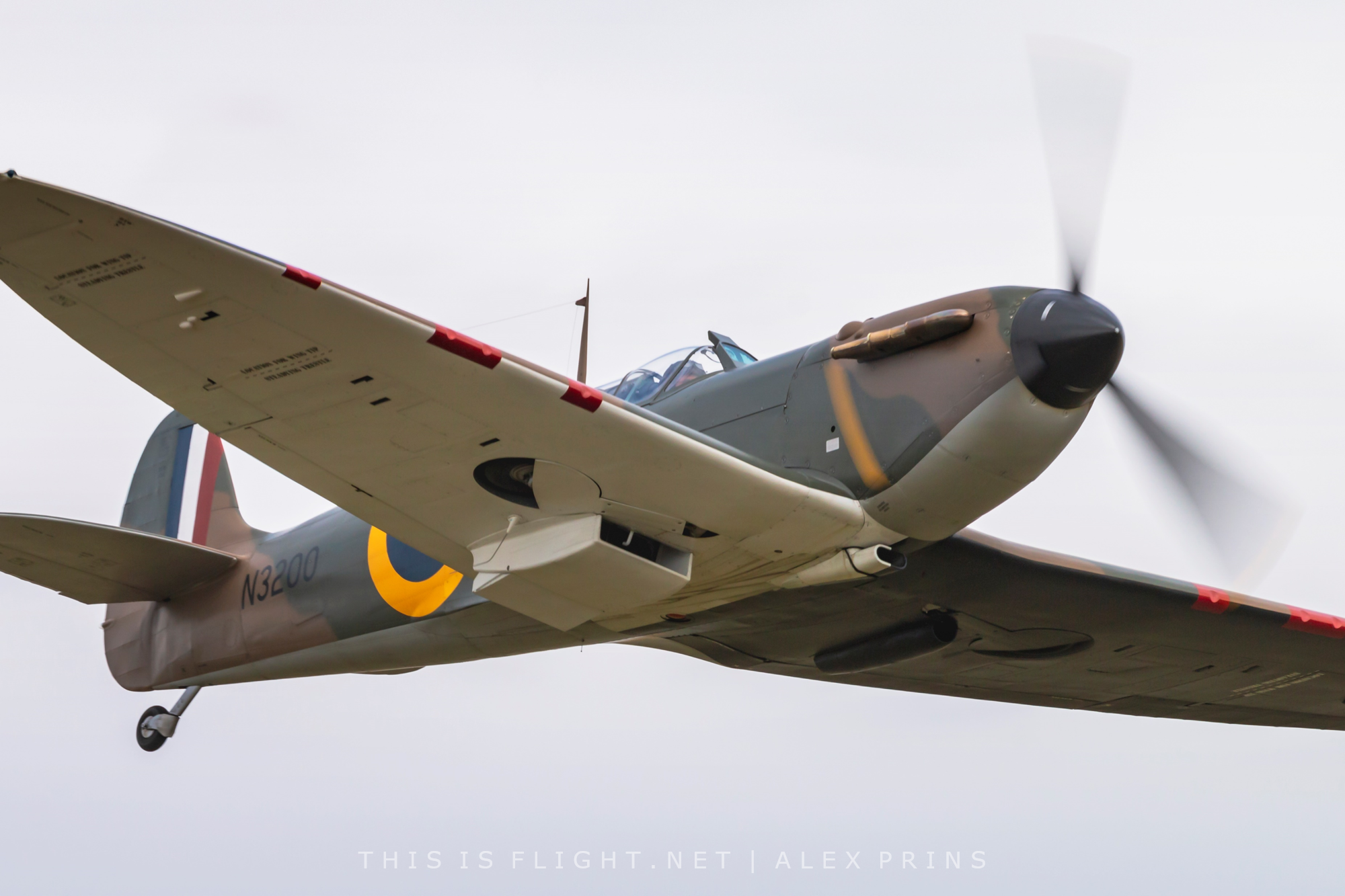 The event, which is run by the Duxford-based Fighter Collection, was forced from its traditional Duxford home last year when the Imperial War Museum elected to host their own July airshow to boost their income following a challenging few months without visitors.
Sywell, which hosted small airshows of its own until 2014, is also a major warbird and air sports base, home to The Blades, Ultimate Warbird Flights, Air Leasing Ltd., the World Championship Air Race and the Sywell Aviation Museum. It also hosts several other annual events, including Pistons and Props and the Light Aircraft Association Rally.
For more information, visit the show's official website or watch the airshow trailer.