DUXFORD | The Imperial War Museum has announced themes for all eight of its 2021 Flying Days, as well as aircraft due to perform at the first three events, as tickets are put on sale.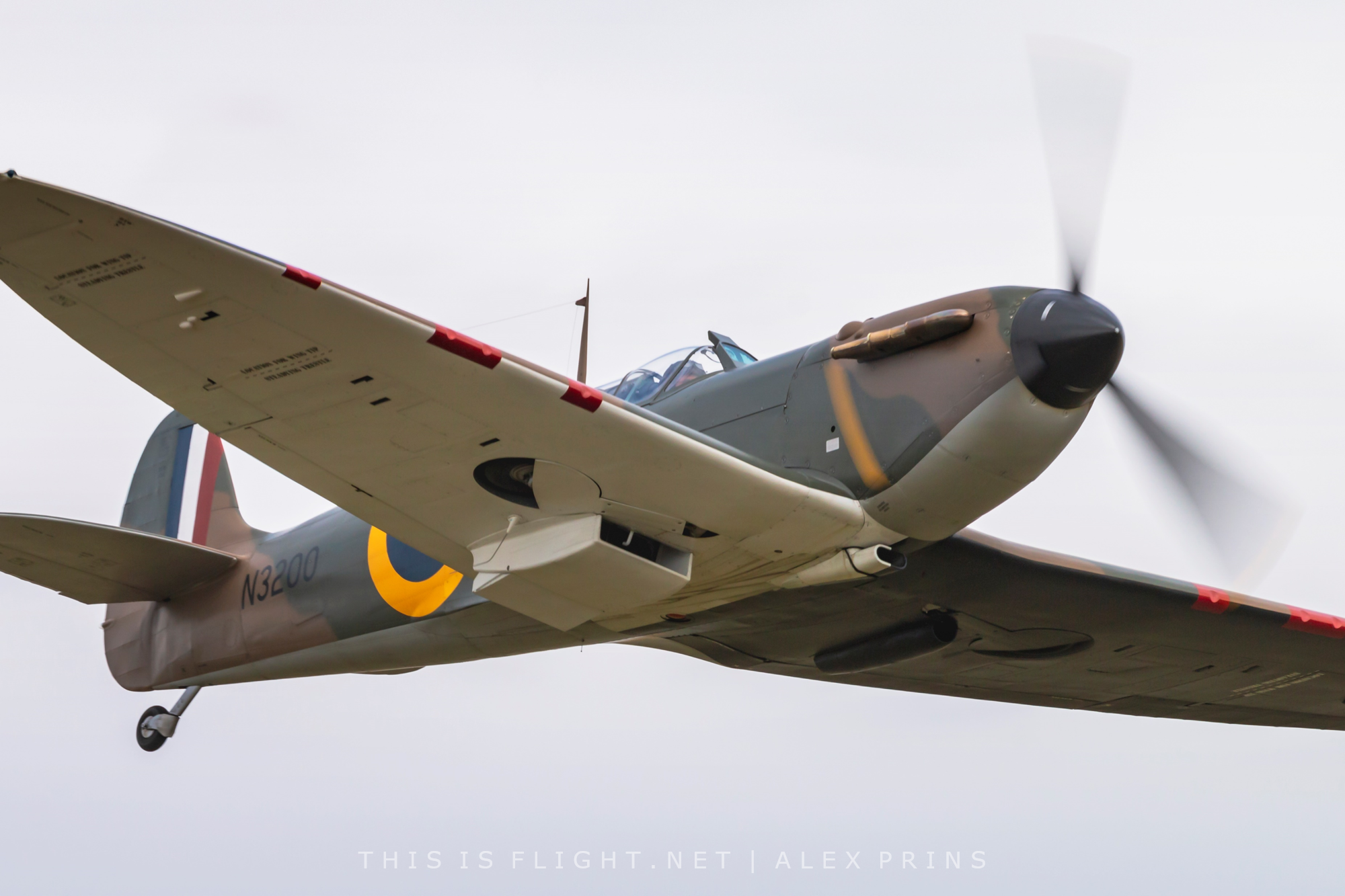 Held from May to October, Flying Days are small air displays intended to highlight the many airworthy aircraft based at Duxford, while also offering a chance to explore the museum itself. Each event will feature an approximately two-hour air display, according to IWM's website, including "the best of flying, aerial choreography, storytelling and conservation success stories from IWM Duxford."
The Flying Days will be similar in size and format to the museum's Showcase Days, which were launched in 2019. Standard tickets cost £28.50 per adult (up from £23 last year) and £14.25 per child (up from £11). IWM members and young children under the age of 4 can attend for free, but must still reserve their place on the IWM website event capacity has been capped in line with coronavirus restrictions.
With IWM Duxford partially re-opening on the 19th April, tickets have already gone on sale for the first three Flying Days of the year, the first of which takes place in late May. Several performing aircraft have also been announced for the first three events, while all eight have been given specific themes.
They are:
Saturday 22nd May: Standing Together (bringing attention to mental health problems, particularly post-pandemic)
Sunday 6th June: Commemorating D-Day (with special focus on American fighters used during Operation Overlord)
Sunday 20th June: Thank You Dads (Fathers' Day airshow with a focus on warbirds)
Saturday 3rd July: Behind the Scenes (recognising the important work of Duxford's partners)
Wednesday 4th August: 19 Squadron Heroes (paying tribute to the arrival of the first Spitfires at Duxford)
Wednesday 11th August: Showtime (a day of "drama, storytelling and 'showtime'-inspired entertainment")
Thursday 19th August: Young Aviators (colourful family-focussed aerial displays)
Saturday 9th October: Best of 2021 (highlights of the 2021 season, hand-picked by the Flying Display Director)
The first flying display aircraft have also been announced:
Saturday 22nd May: PBY-5A Catalina
Sunday 6th June: Spitfire Mk.IXb MH434,
Sunday 20th June: Hurricane Mk.I P3717, PBY-5A Catalina, Spitfire Mk.Ia N3200
The Aircraft Restoration Company's "NHS Spitfire" (Spitfire PR.XI PL983 "L") is also listed for all three events, but it is not explicitly confirmed whether the aircraft will be flying, or if it will appear on static display.
Additionally, Duxford will hold two major airshows this year: the Summer Airshow on the 24th-25th July (previously known as the Duxford Festival) and the Battle of Britain Airshow on the 18th-19th September.
For more about Duxford's Flying Days, read our review of one of last year's events here and read our guide to Duxford here.