JACKSONVILLE | The Blue Angels' first public airshow with their new Super Hornets has been pushed back, following the cancellation of the NAS JAX Airshow.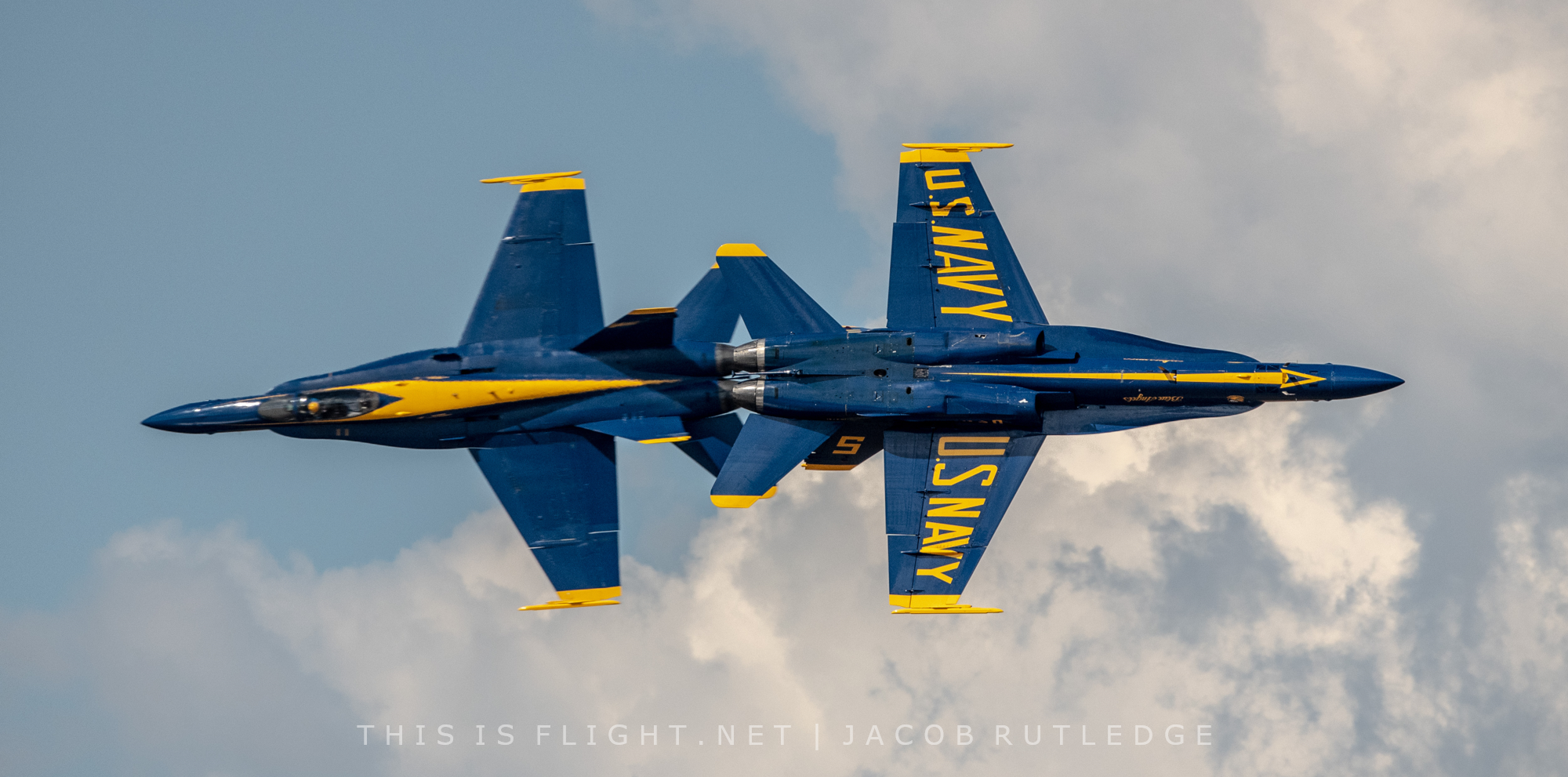 NAS Jacksonville had been due to host the team as part of an airshow on the 10th-11th April. With March's El Centro Festival of Flight transitioning to a behind-closed-doors event, the NAS JAX Airshow had become the first scheduled public airshow for the Blue Angels of 2021.
Jacksonville, Florida, was the site of the Blue Angels' first ever public demonstration in 1947, making it a highly appropriate venue for the team's Super Hornet debut. However, the base announced the cancellation of the show "after careful consideration", and on the basis of local coronavirus regulations and national guidance, which "prevent the execution of the airshow."
"We look forward to welcoming the U.S. Navy Flight Demonstration Team, the Blue Angels, back to Jacksonville in the future," airshow organisers said. The team are provisionally scheduled to perform in the city on the 22nd-23rd October 2022.
The Blue Angels' next public airshow is now scheduled to be the Sun 'n Fun Aerospace Expo on the 17th-18th April in Lakeland, Florida.