EL CENTRO | The newly re-imagined El Centro Airshow, slated to be the Blue Angels' first public display with their new fleet of F/A-18E/F Super Hornets, will be held virtually amid the coronavirus pandemic.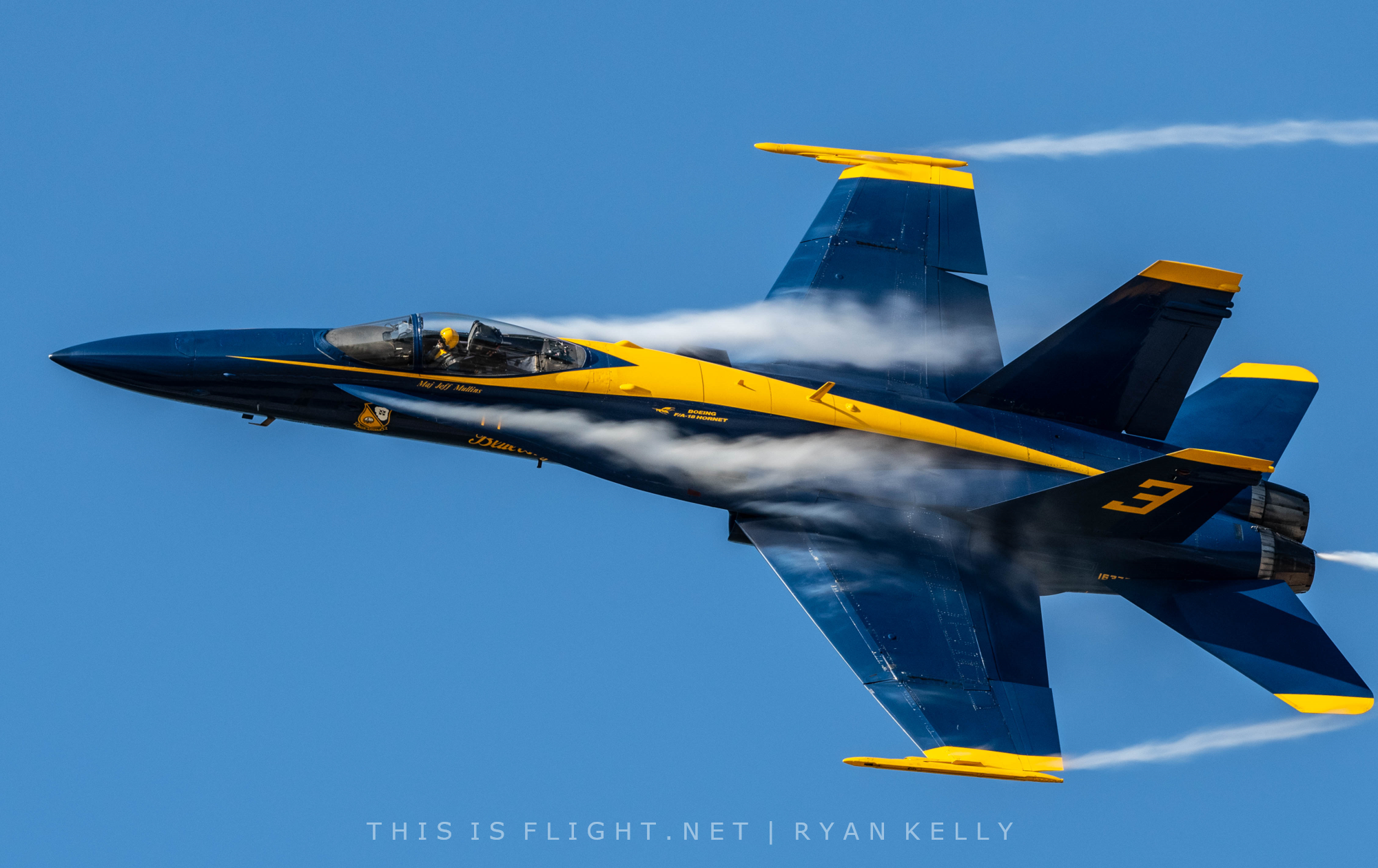 Scheduled for the 13th March 2021, the innaugural Festival of Flight at El Centro was set to be a "retooling" of the base's traditional annual airshow, which usually opens the Blue Angels' display season. As well as the Blue Angels, it was also due to feature solo displays by the USAF's A-10 Demo Team and a US Marine Corps AV-8B Harrier.
However, Captain William Perkins, the base's commanding officer, confirmed to local news website The Desert Review that crowds will not be permitted at this year's Festival of Flight. "Our inaugural Festival of Flight will be a virtual event with many live military flight demonstration team performances," he said. "However, it will not accommodate a public gathering aboard the base as it has in the past." The Blue Angels will continue to support the show.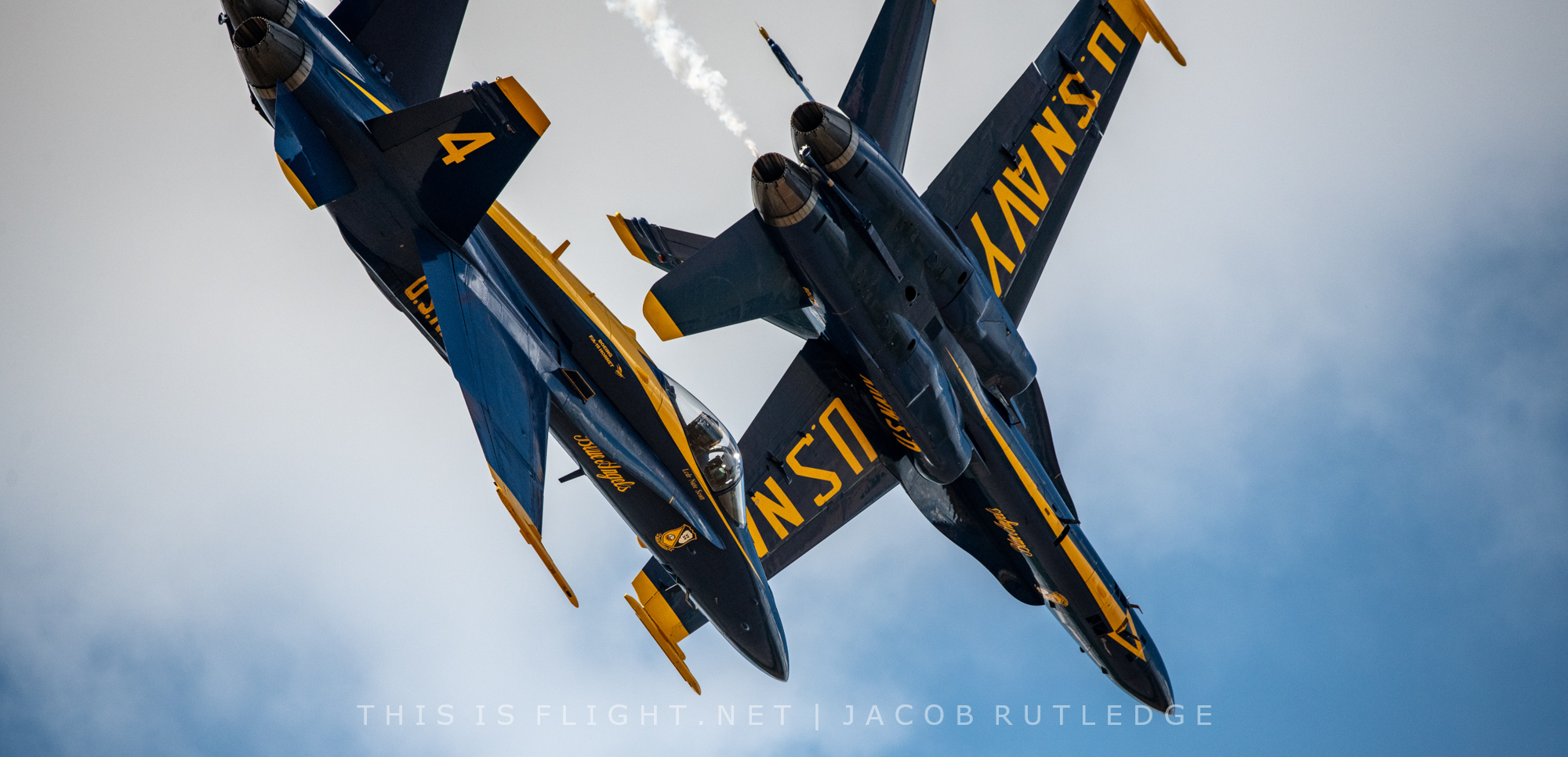 The Blue Angels are currently stationed at El Centro for winter training, where they will remain until the start of the airshow season. They have used the base for winter training since 1967. Having not flown at any airshows in 2020, the team are now transitioning from their fleet of Legacy Hornets to the newer and more powerful Super Hornet, as well as a new C-130J support plane purchased from the Royal Air Force.
Following the cancellation of El Centro's event, the team's first public airshow with their new fleet is now scheduled to be the NAS JAX Airshow in Jacksonville, Florida, on the 10th-11th April.
El Centro joins a small but growing list of North American airshows scheduled for 2021 which have been cancelled, postponed or moved online because of the coronavirus pandemic, including the MCAS Yuma Airshow, Gowen Thunder Open House, and, most recently, the Star Spangled Salute at Tinker AFB.