The Royal Canadian Air Force's CF-18 Demo Team has announced its 2021 airshow schedule at the virtual ICAS Convention today.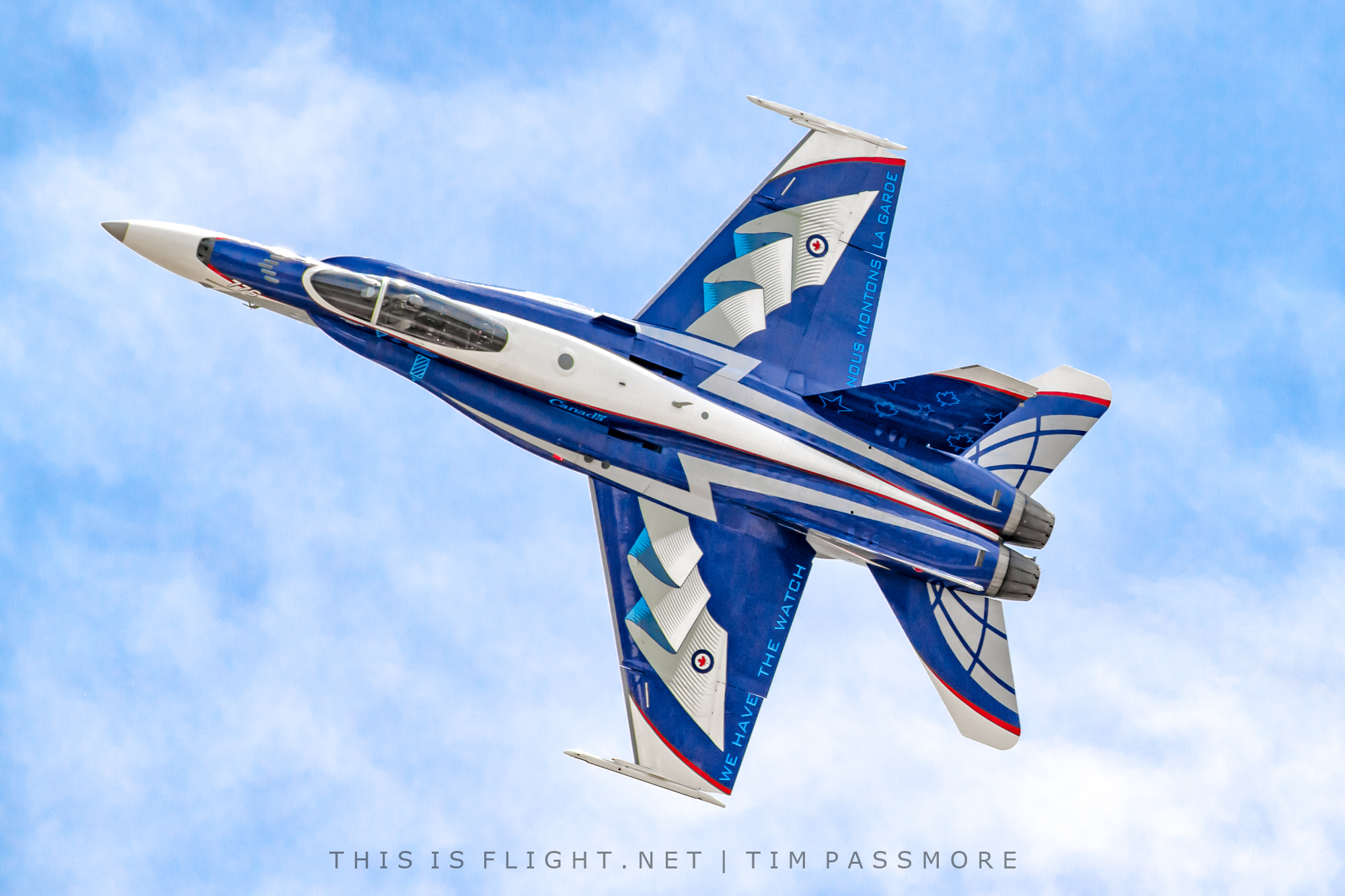 Flying a CF-118A Hornet, the CF-18 Demo Team has encountered a turbulent few years. An ageing fleet, budget cuts and insufficient manpower has seen their show season cut back significantly in recent seasons, and the team's traditional special paint scheme was scaled back in 2019.
The schedule is, once again, lighter than in the early 2010s, and there is no news yet on the team's theme or paint scheme for the 2021 display season. A single US show features on the schedule, which will be supported remotely from Canada – perhaps indicating that the team is not confident they will be allowed to travel freely next season due to coronavirus restrictions.
Captain Dan Deluce, originally slated to be the CF-18 Demo Team pilot in 2020, will be flying the jet at airshows in 2021.
North American military airshow teams traditionally announce their schedules at the the International Council of Air Shows' annual convention, which is being held virtually this year because of the coronavirus pandemic.
For more about how airshows are coping with the coronavirus, see our in-depth feature article.
CF-18 DEMO TEAM 2021 SCHEDULE
Date
Show
Location
Country
Jun 5-6
Open date
Jun 12-13
North Bay Armed Forces Day
North Bay
Canada (ON)
Jun 19-20
Thunder of Niagara Open House
Niagara Falls
USA (NY)
Jun 26-27
Spectacle Aerien International de Bagotville
Bagotville
Canada (QC)
Jul 1
Canada Day flyover
Ottawa
Canada (QC)
Jul 17
Boundary Bay Airshow
Delta
Canada (BC)
Jul 24-25
Wings Over Springbank
Springbank
Canada (AB)
Jul 31-Aug 1
Lethbridge International Airshow
Lethbridge
Canada (AB)
Aug 6-8
Abbotsford International Airshow
Abbotsford
Canada (BC)
Aug 14-15
Vanderhoof International Airshow
Vanderhoof
Canada (BC)
Aug 21-22
Gander Airshow
Gander
Canada (NL)
Aug 28-29
Airshow London
London
Canada (ON)
Sep 2
Brantford Community Charity Airshow
Brantford
Canada (ON)
Sep 4-6
Canadian International Air Show
Toronto
Canada (ON)
Sep 8
Kingston Airshow
Kingston
Canada (ON)
Sep 11-12
Aero Gatineau-Ottawa
Gatineau
Canada (QC)
Sep 18-19
Volaria Aeronautics Festival
Mirabel
Canada (QC)