DUXFORD | The Imperial War Museum will be holding two major airshows and ten "flying days" at Duxford next year, according to their provisional 2021 event calendar.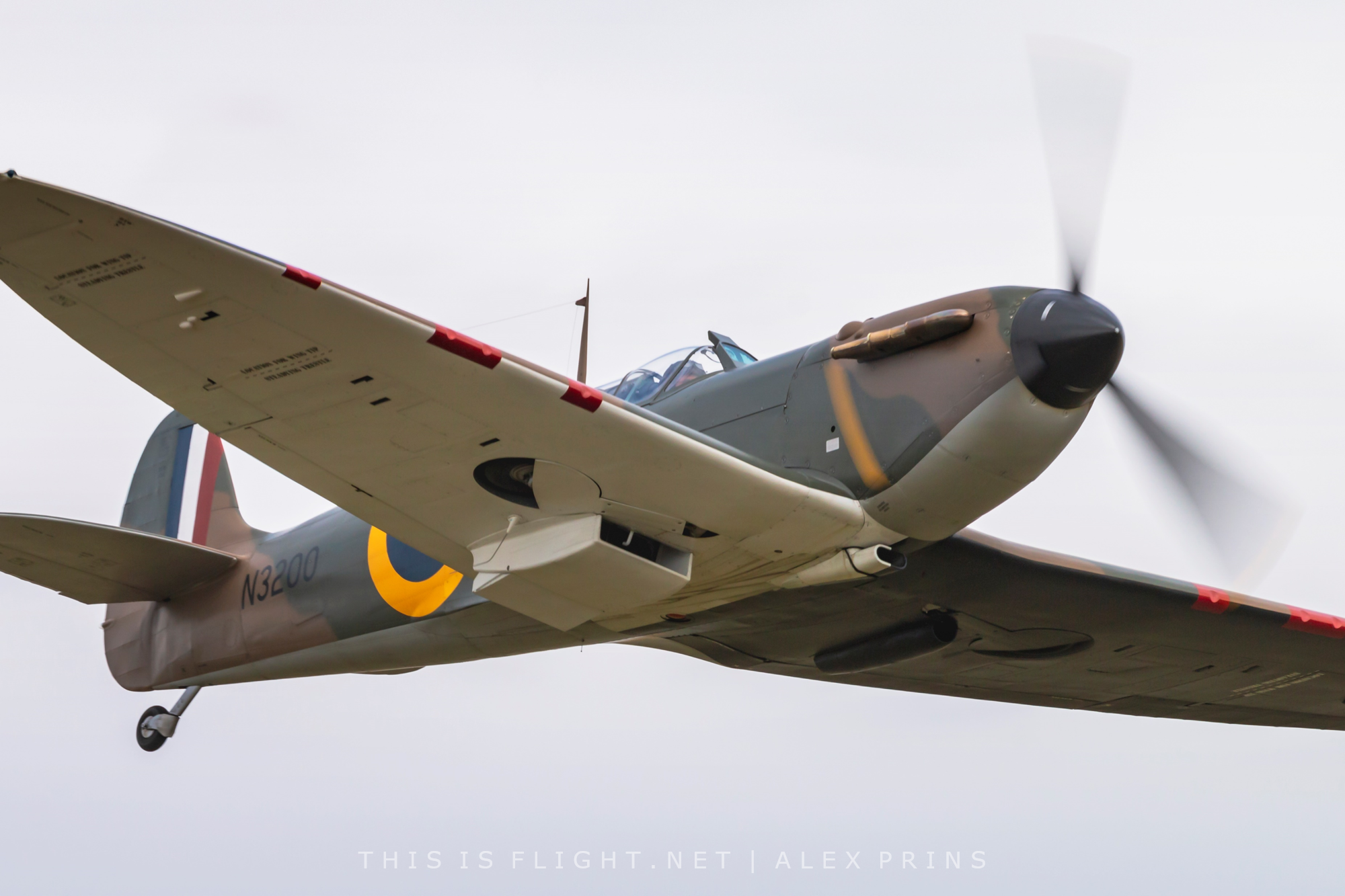 The two major airshows will maintain Duxford's now-familiar Air Festival and Battle of Britain themes, with each event taking place over two and three days respectively. However, in a change from their typical schedule, the Air Festival will be moving to a new slot in late July, rather than late May.
This follows the forced move of the annual Flying Legends Airshow from Duxford to Sywell. Flying Legends, which is organised by The Fighter Collection, had traditionally been held in mid-July, but the Imperial War Museum terminated their agreement to host the show, wishing to hold their own flying display in July instead. It had been hoped that Duxford would, therefore, continue to host three major airshows per year in total, although instead of setting up a new July event, the May show has been moved into a new July slot.
The 2021 airshow season faces considerable uncertainty, with social distancing expected to remain necessary at least until the middle of the year. It is possible that the Imperial War Museum have decided not to host a May show next year because of this, with a view to adding a third annual airshow in 2021.
In addition to their main airshows, the museum will also hold ten Flying Days between April and October. These appear to be a rebranding of the "Showcase Days" introduced in 2019, although they have been considerably increased in number. Each Flying Day will have a different theme, such as D-Day or of Duxford's 19 Squadron, with pop-up exhibits around the museum and flying displays in the afternoon.
The 2021 event calendar is as follows:
Sunday 24th April: Flying Day
Sunday 8th May: Flying Day
Saturday 22nd May: Flying Day
Sunday 6th June: Flying Day
Sunday 20th June: Flying Day
Saturday 3rd July: Flying Day
Saturday 24th-Sunday 25th July: Duxford Air Festival
Wednesday 4th August: Flying Day
Wednesday 11th August: Flying Day
Thursday 19th August: Flying Day
Friday 17th-Sunday 19th September: Battle of Britain Airshow
Sunday 9th October: Flying Day
You can read our guide to air displays at Duxford here.