KARUP | The Danish Airshow will not be held in 2021 because the organisers are reluctant to organise an event amid the uncertainty of the coronavirus pandemic, it was announced today.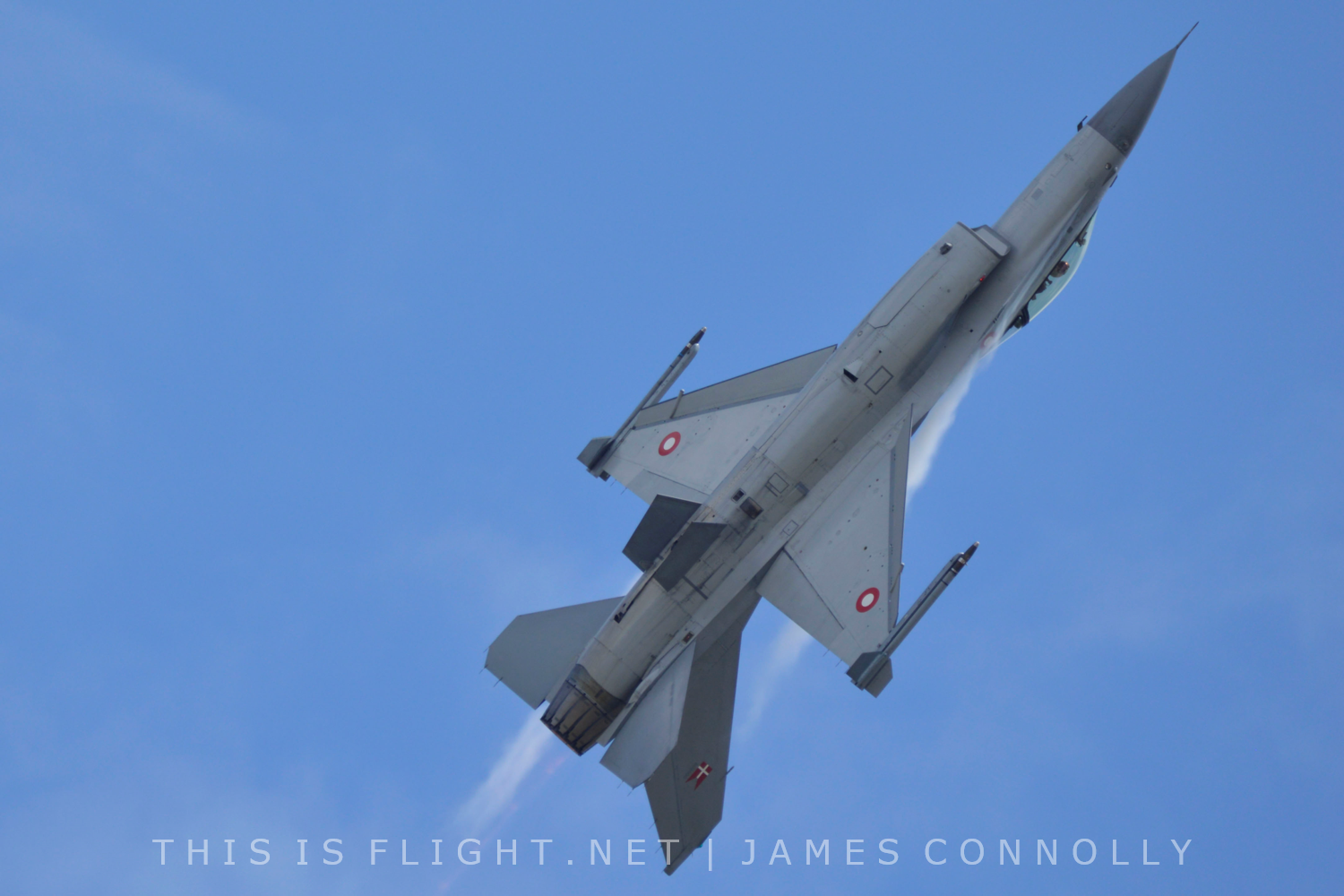 In a Facebook post, the organisers acknowledged that the situation may have improved by the show's intended date of Sunday 20th June. However, as this is far from certain, they said that they have chosen not to press ahead with planning work for the show, which was due to begin around now.
The airshow, which is the largest in Denmark and is organised in collaboration with the Royal Danish Air Force, was expected to attract around 130,000 spectators to Karup Air Base next year. 2020's show, slated to be held at Karup on the 14th June, was also cancelled.
Three major airshows in 2021 have already been cancelled as a result of the pandemic: the Danish Airshow, the Langkawi International Maritime & Aerospace Exhibition in Malaysia, scheduled for March, and the Rygge Airshow in Norway, scheduled for June. Like the Danish Airshow, the Rygge Airshow was also cancelled because organisers did not wish to press ahead with preparations for the event when the situation next summer is unknown. Meanwhile, the Australian International Airshow has also been delayed from March to November 2021, to maximise the event's chances of going ahead.
Most epidimologists agree that life in Europe is unlikely to return to normal until summer 2021 at the earliest, due to a combination of seasonal changes and the challenges of approving and distributing a vaccine. However, it is hoped that, as airshow organisers have ample time to plan alternative event formats, and a vaccine could be widely available before the next airshow season, many airshows could still proceed safely.