EMMEN | The Patrouille Suisse are today embarking on a month-long training course, marking the resumption of their flying activities for the first time since the spring.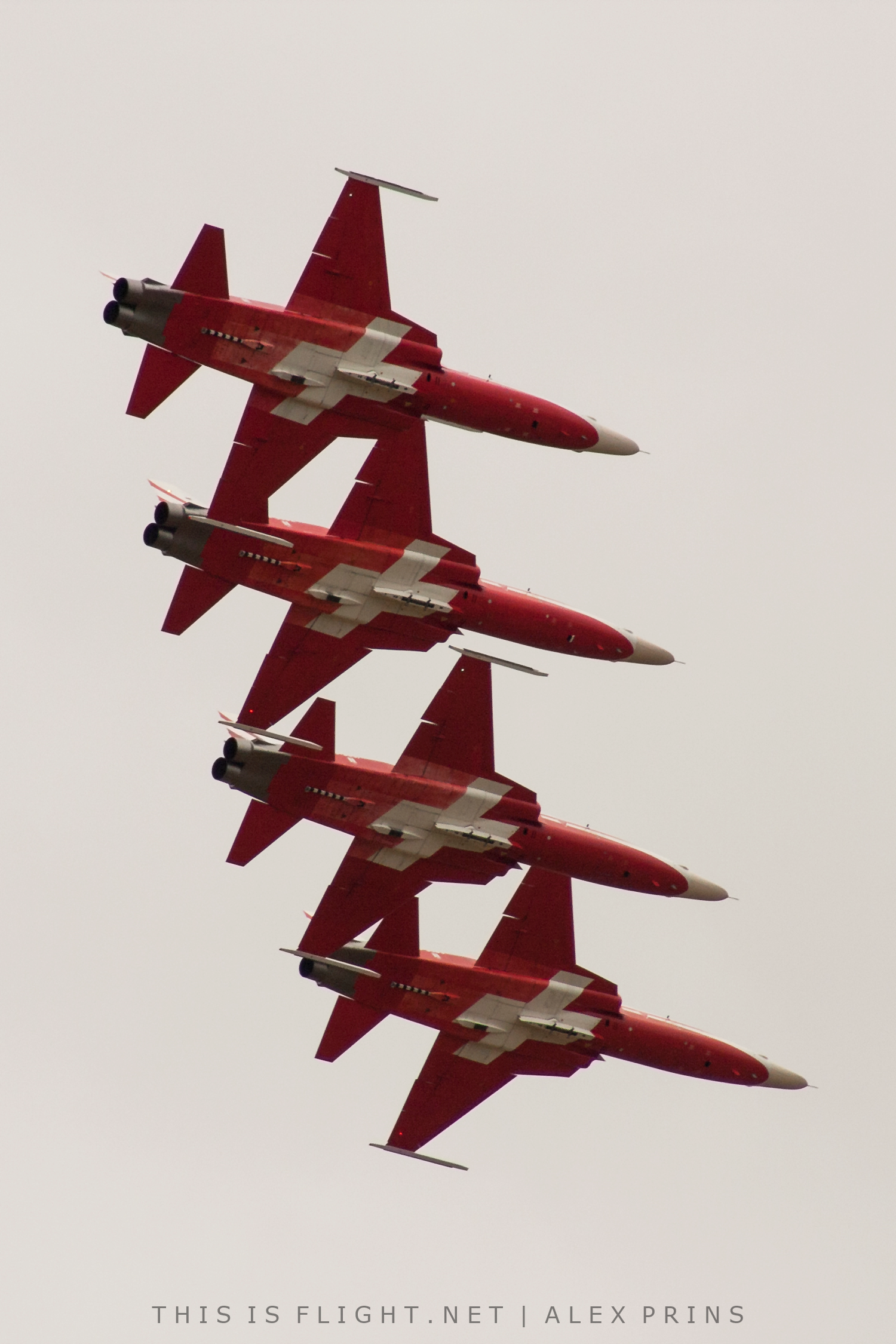 The team will conduct training flights between one and three times per day at locations around northern and central Switzerland, on the weeks starting on the 12th October, 19th October and 2nd of November. While the team will operate from their base at Emmen, practices will take place over Emmen, Schrattenfluh, Wangen-Lachen, Bellechasse and Payerne. The full training schedule can be found here.
Unlike many aerobatic teams, the Swiss Air Force's Patrouille Suisse is composed of full-time fighter pilots, who serve with the team in addition to their regular duties. A short period of intensive training typically takes place each spring, shortly before the start of the airshow season. However, this year's training was delayed until August as the coronavirus pandemic took hold in Europe, and was later set back even further.
The Patrouille Suisse's October-November training course will conclude long after the planned conclusion of the team's 2020 display season. There are currently no public appearances scheduled, although training flights will often be accessible to the public. Spotters have been asked to adhere to health guidelines while attending the practice displays.
The Patrouille Suisse are the only official western European aerobatic team to fly an in-service front-line fighter: the F-5E Tiger II. However, the team's long-term future is considered by some to be insecure, because the type is soon due for retirement. The Swiss government is planning on procuring 30-40 new F-35As, F/A-18 Super Hornets, Dassault Rafales or Eurofighter Typhoons to replace their 34 "Legacy" F/A-18C/D Hornets and 36 F-5E/F Tiger IIs by 2030, but the order may not be sufficient to replace the six F-5Es permanently assigned to the Patrouille Suisse.