DUXFORD | A pilot and passenger made a lucky escape as The Fighter Collection's Sea Fury T.20 crashed during the Imperial War Museum's first Duxford Showcase Day of the year today (4th August 2020).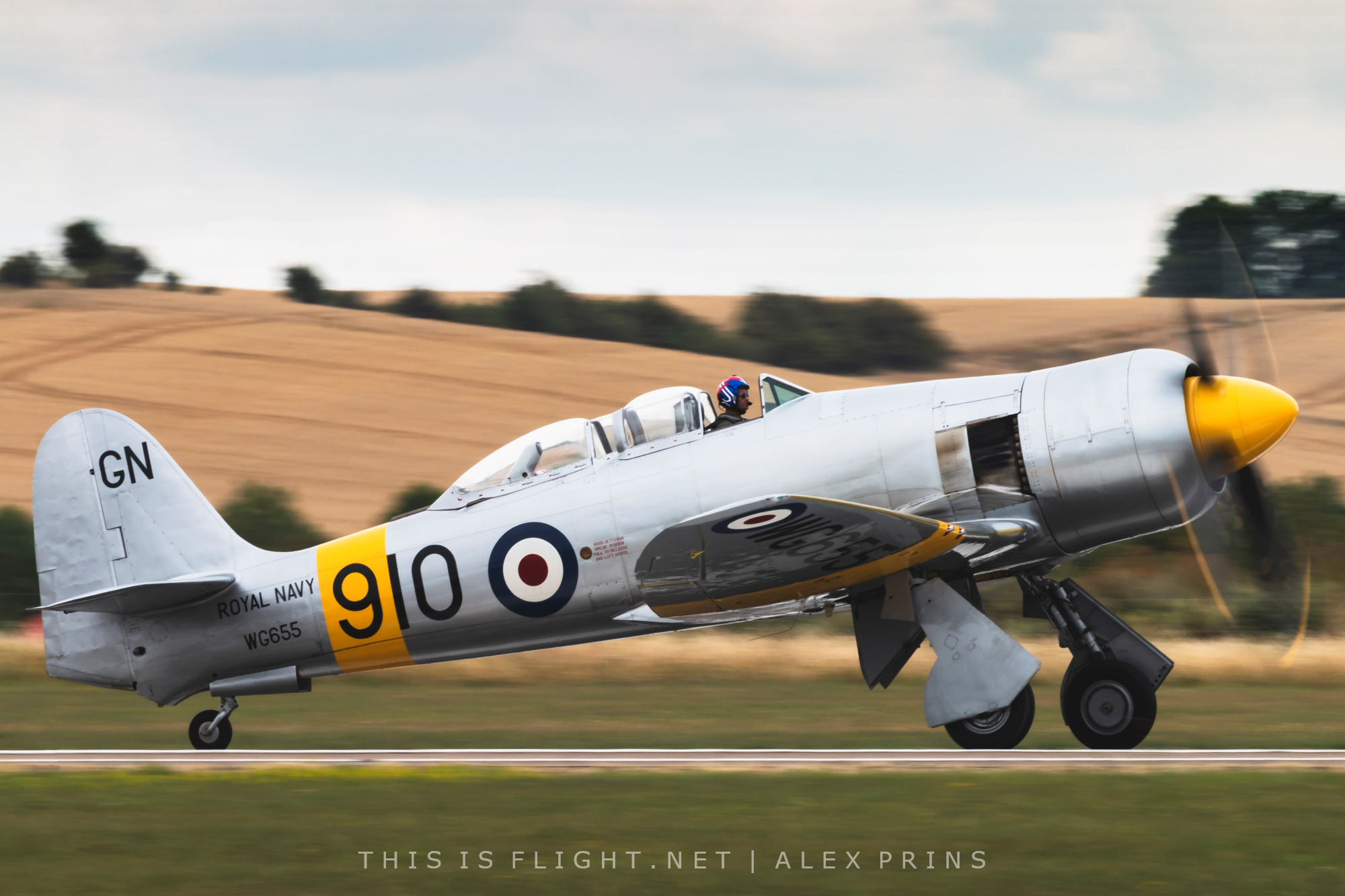 Sea Fury T.20 WG566 was severely damaged in a forced landing in an area of woods near the village of Harston during a routine flight from Duxford with two people on board.
The aircraft was seen departing Runway 24 at around 4pm, following the conclusion of the event's official flying display, and photos emerged of the aircraft lying, badly damaged, among bushes and trees. The Imperial War Museum said the aircraft sustained "significant damage" and suffered a fuel leak. The two occupants survived with minor injuries.
Duxford's firefighting team assisted the Cambridgeshire Fire & Rescue Service at the scene of the crash, causing Duxford airfield to temporarily close to traffic.
WG566 flew in the UK during the late 1980s before suffering an engine failure, and was taken to New Zealand and later the United States for repairs. It returned to the UK in 2009 and was a regular sight on the airshow circuit until it was grounded by long-running engine problems. The aircraft flew again in 2018 and is now operated by the Aircraft Restoration Company and owned by the Norwegian Spitfire Foundation. Since then, it has performed at several airshows and offered pleasure flights.