WARSAW | Biało-Czerwone Skrzydła (the Red & White Wings foundation) have successfully flown their second TS-11 Iskra, which will allow them to perform formation aerobatic displays at airshows.
Following a six-month rebuild, the foundation announced on the 27th July that they had flown their second jet, posting a video of their two Iskras flying in formation. The new two-ship airshow performance had been expected to be debuted at Gdynia AeroBaltic in August, which has unfortunately been cancelled due to the coronavirus pandemic.
The TS-11 Iskra (Polish for "Spark") is a single engine training and light attack aircraft which first flew in 1960, and was the first Polish-built jet aircraft. Originally intended to serve as the primary advanced jet trainer for the Warsaw Pact, the Iskra lost out to the L-29 Delfin, but nonetheless served with the Polish Air Force, Polish Navy and Indian Air Force.
A small number of TS-11s remain in service with the Polish Air Force, most notably with their main aerobatic team, Team Iskra. However, they are expected to be retired by 2021, being replaced by the Leonardo M-346 Bielik. Several Iskras also fly in civilian hands, mainly in the United States, with Biało-Czerwone Skrzydła operating the only two civilian examples flying in Europe.
Biało-Czerwone Skrzydła's first Iskra was recieved from Poland's Military Property Agency in November 2013, and was returned to flight six months later. Last year at AeroBaltic, the aircraft performed solo displays and car races, as well as a pyrotechnic display at sunset in formation with Artur Keilak in his XA-42 – possibly the first jet aircraft to attempt such a feat.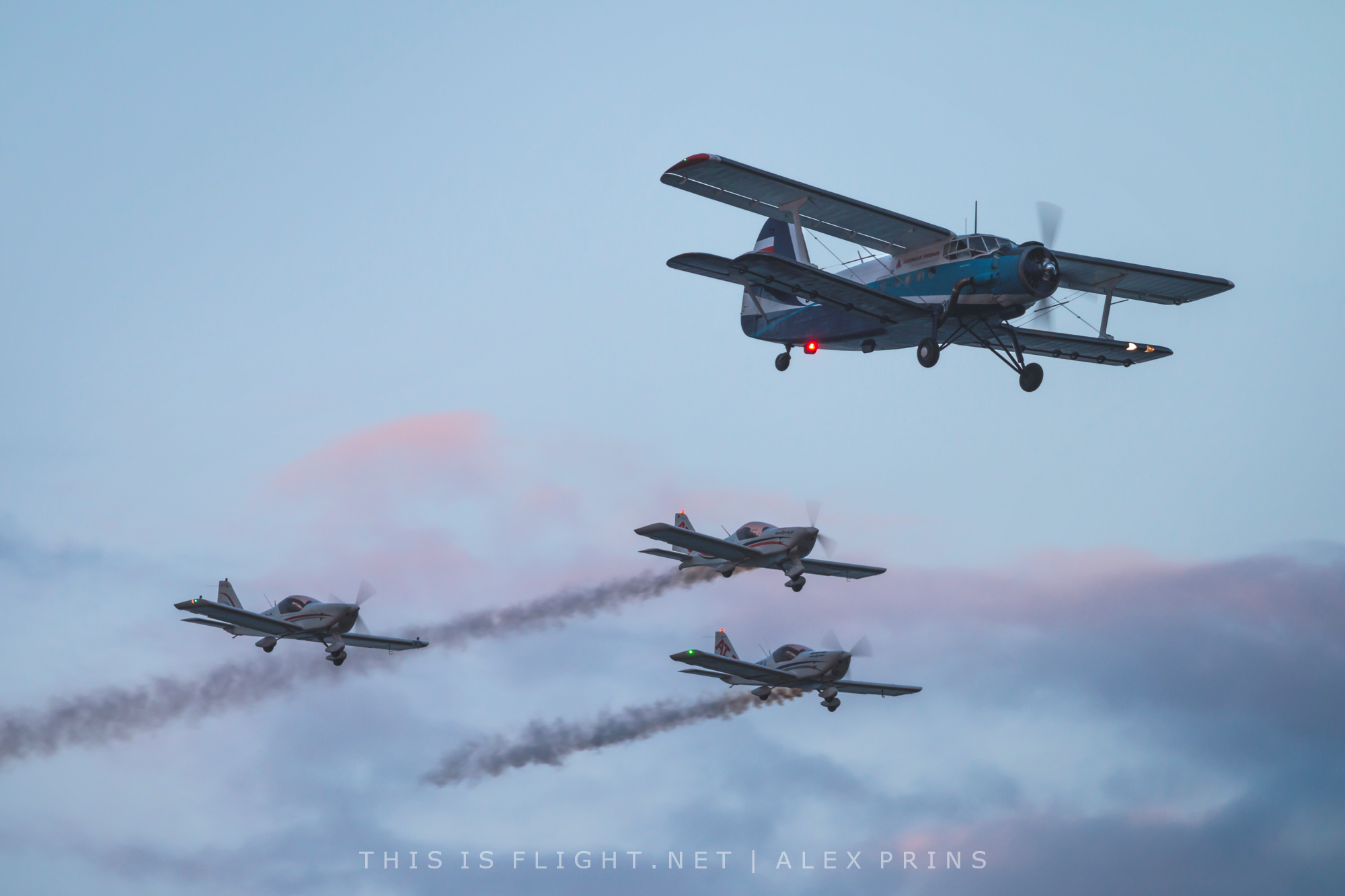 In addition to the pair of TS-11s, Biało-Czerwone Skrzydła also operate an Antonov An-2 and the 3AT3 formation team, flying a trio of AT-3 light aircraft, built and designed by Polish company Aero Aircraft Technologies. They are also restoring a further aircraft, although details have not been made public. The organisation's aim is to promote Polish military aviation at home and abroad.