PENSACOLA | The Thunderbirds and Blue Angels are due to perform joint flypasts across the United States over the coming week to boost national unity during the coronavirus pandemic.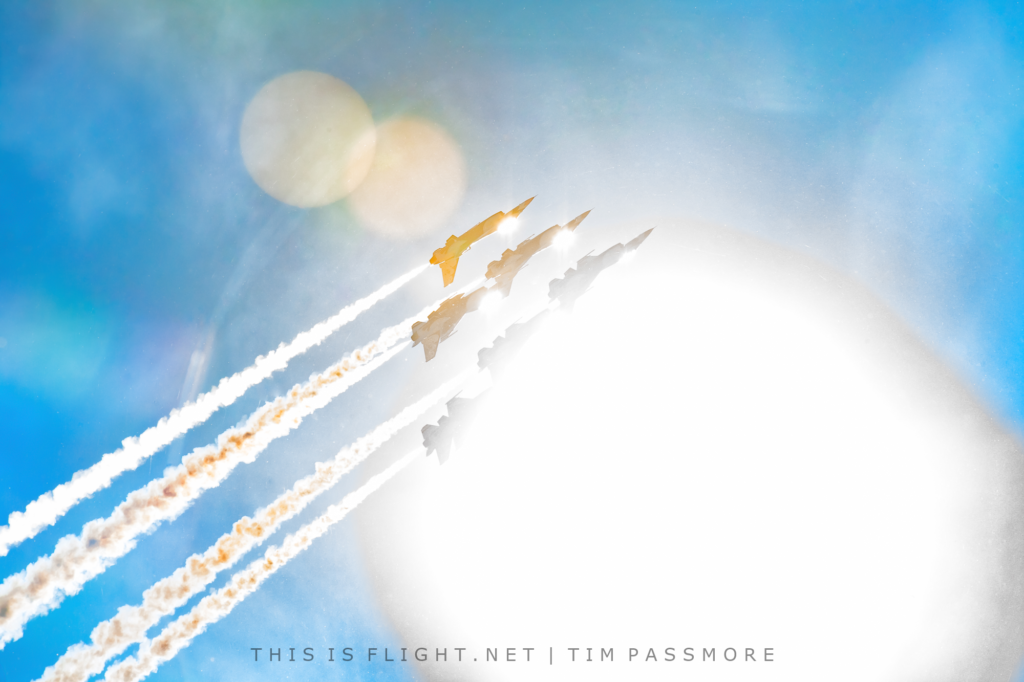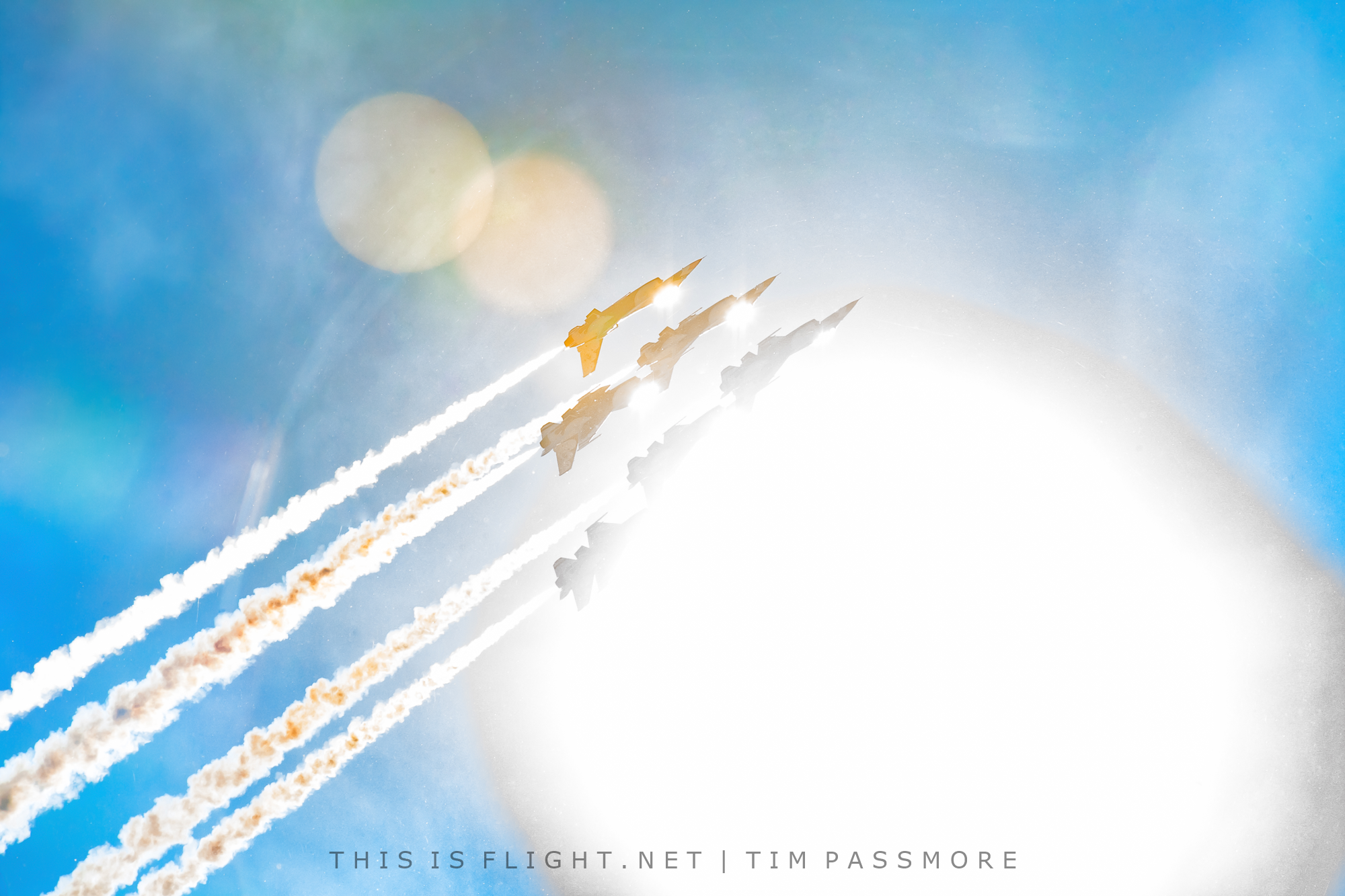 Nine F-16s of the Thunderbirds arrived at the Blue Angel's base in Pensacola on Monday 20th April, fuelling speculation that the two teams would be performing flyovers together. The teams flew together over Pensacola the following day, although the Blue Angels rebuffed reports that further flyovers were planned on social media.
The plans were confirmed on Wednesday at a White House press briefing. Operation America Strong will see both teams performing non-aerobatic flypasts over cities such as Washington DC, Baltimore, New York, Newark, Trenton, Philadelphia, Atlanta, Dallas, Houston and Austin, according to the Washington Post, although an official list of locations has not been published at the time of writing.
Additionally, the Blue Angels will perform flybys of Miami, Tampa, Tallahassee and Jacksonville, Norfolk, Virginia Beach, Detroit, Chicago, Indianapolis, Nashville, New Orleans, Kingsville and Corpus Christi. The Thunderbirds are due to be seen over San Antonio, Oklahoma City, Phoenix, San Diego, Los Angeles, San Francisco, Portland and Seattle, the Post said.
The announcement comes just days after the Department of Defense extended its ban on non-essential travel and public outreach activities from the 15th May until the end of June, including the cancellation of military-run shows and military participation in other events.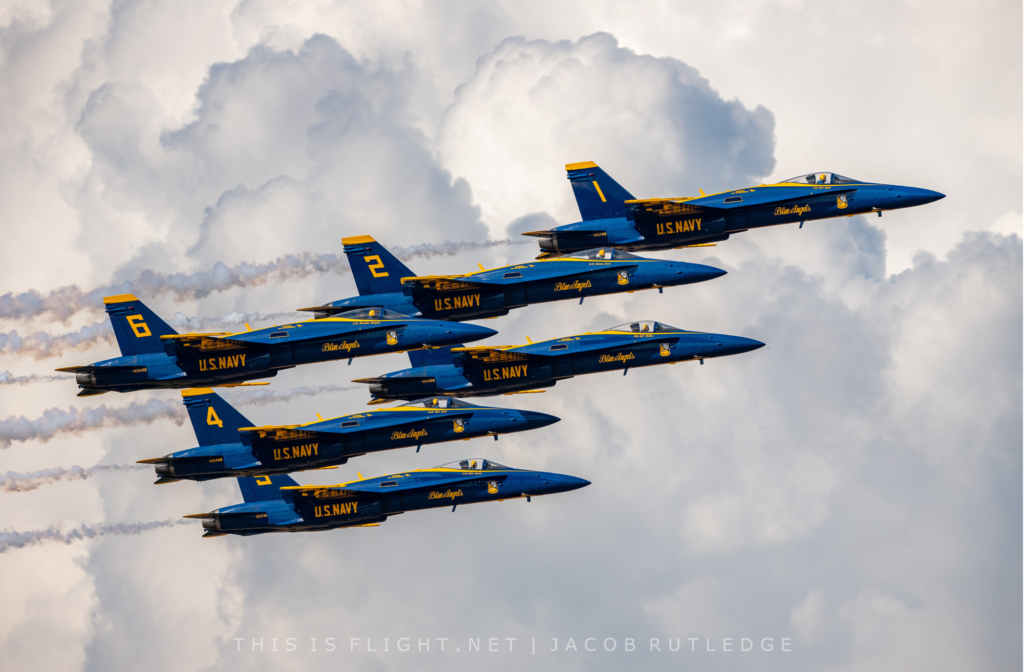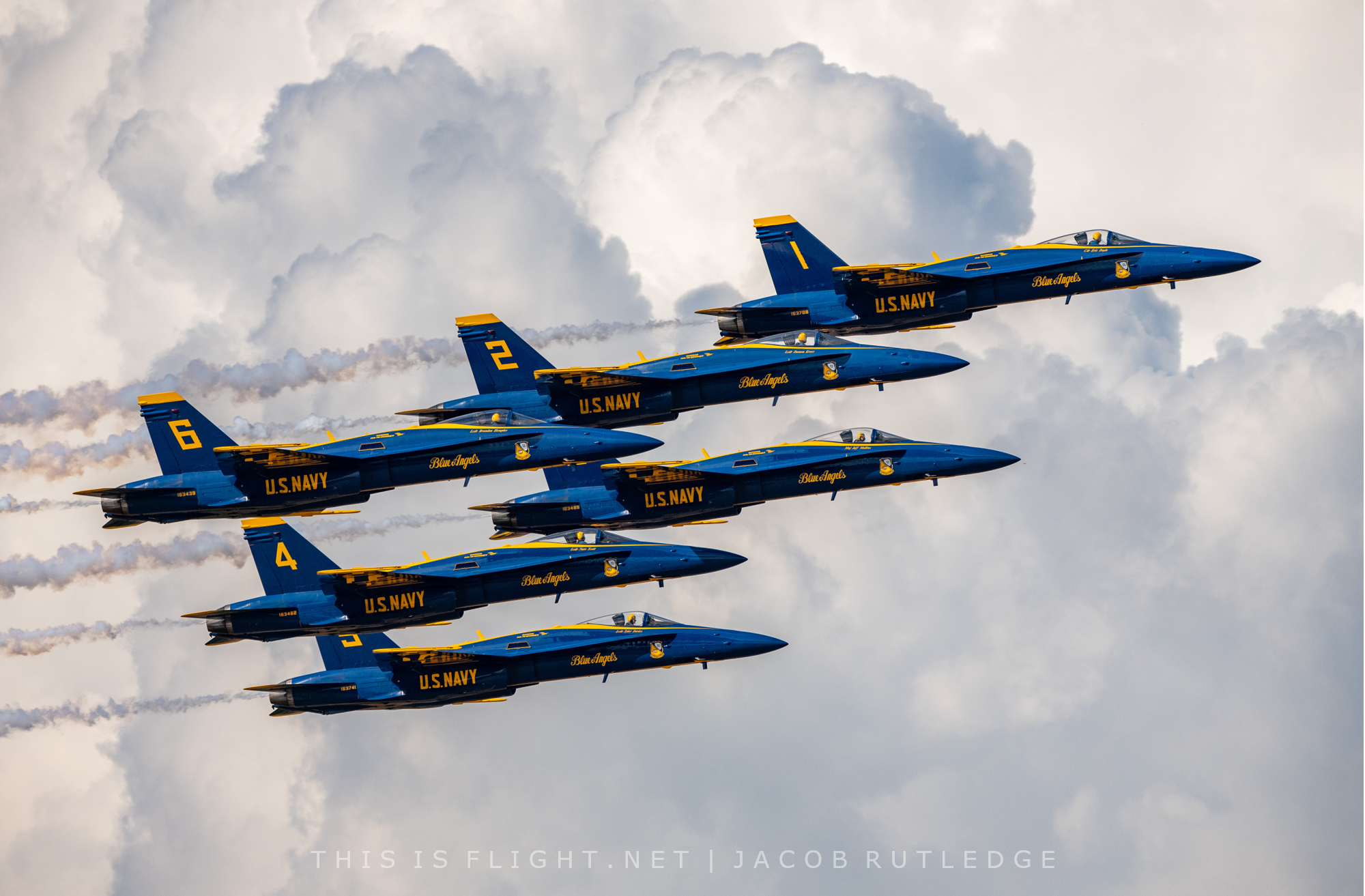 Also on Wednesday, the Thunderbirds were spotted trailing red and blue smoke over Pensacola. While coloured smoke is common among European and Asian aerobatic teams, and was used by the Thunderbirds in the 1960s, a previous attempt to use coloured smoke with the team's F-16s were unsuccessful as the hot exhaust caused the coloured dye to burn.
The RSAF Black Knights attempted to use coloured smoke with their F-16s in 2007, but abandoned the plans after the red dye stained crops during a test run, forcing the Air Force to compensate farmers. Other teams have experienced problems with aircraft staining, and with dye clogging up the smoke system.
The use of coloured smoke has not been officially acknowledged by the team, and as a result, it is not clear if, or when, this feature will be seen in public, or whether it will be retained for regular airshows after the end of Operation America Strong.
The Thunderbirds had already flown over Las Vegas and Colorado as a tribute to healthcare workers as both teams press ahead with their training, despite most airshows being cancelled at least until July.
Flypasts will not include aerobatic manoeuvres and will be planned to avoid areas where crowds may build up, in order to promote social distancing.