MURCIA | Aerobatic displays by Spain's main aerobatic team have been suspended following three fatal accidents in just six months at the team's base of San Javier.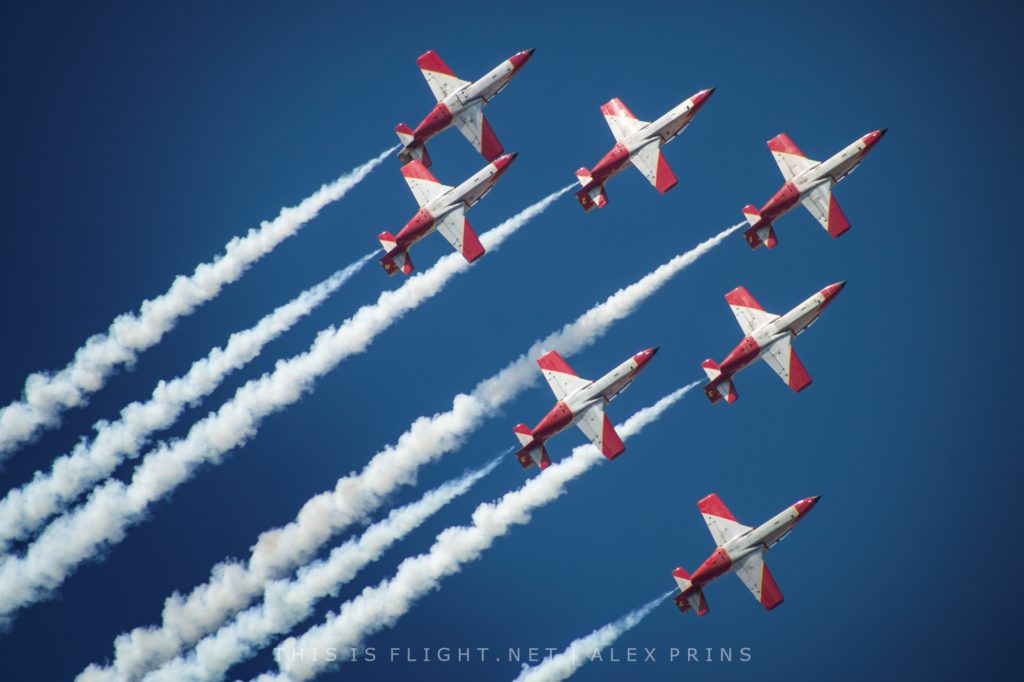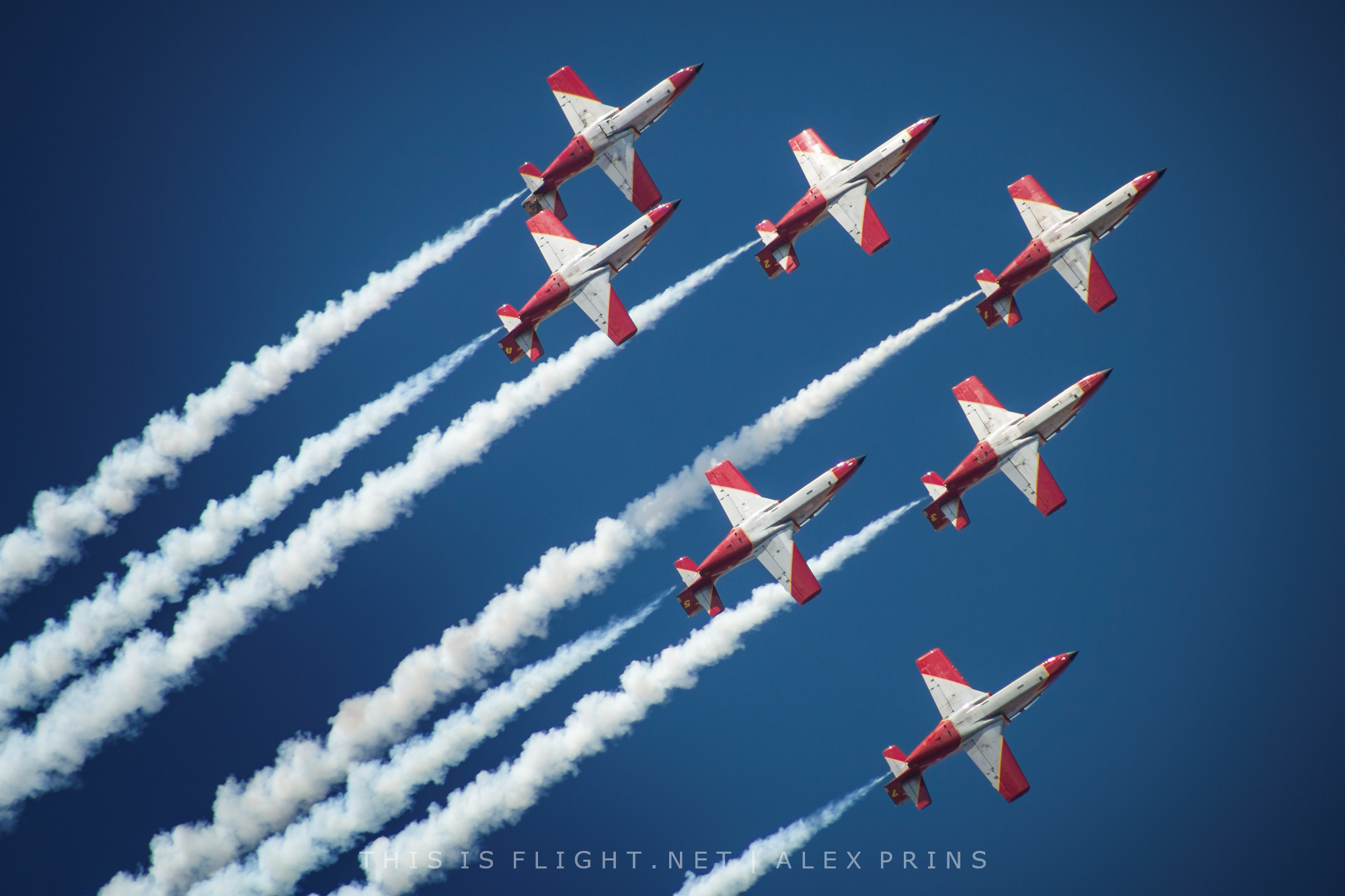 According to El País, Spain's second-largest daily newspaper, the Spanish Air Force have cancelled training and displays by Patrulla Águila while they perform a review of its training methods and the workload of its pilots. Patrulla Águila pilots must fly for the aerobatic team while also working as full-time flight instructors.
It had been speculated that the team could be grounded after its solo pilot, Commander Eduardo Garvalena, was killed in a training accident last month while flying a 40-year-old C-101 Aviojet belonging to the team. His predecessor, Cmdr. Francisco Marín, died flying a C-101 in Murcia last August, shortly after passing over the reigns to Cmdr. Garvalena. As Patrulla Águila solo pilots are trained by their predecessors, there is currently no way to quickly train a replacement pilot.
However, Spain's ageing fleet of C-101s has not been grounded, and El País say that investigators have not found a technical fault on Cmdr. Garvalena's aircraft, although the investigation is ongoing. This means that Patrulla Águila will continue to participate in parades and flypasts.
Spain's fleet of over 60 C-101s are due to be replaced in some roles by the Pilatus PC-21 over the next few years, with the entire fleet expected to be retired before the end of the decade.