The UK's Civil Aviation Authority (CAA) published the latest edition of CAP403 – the regulations governing flying display activities – on Wednesday 5th February.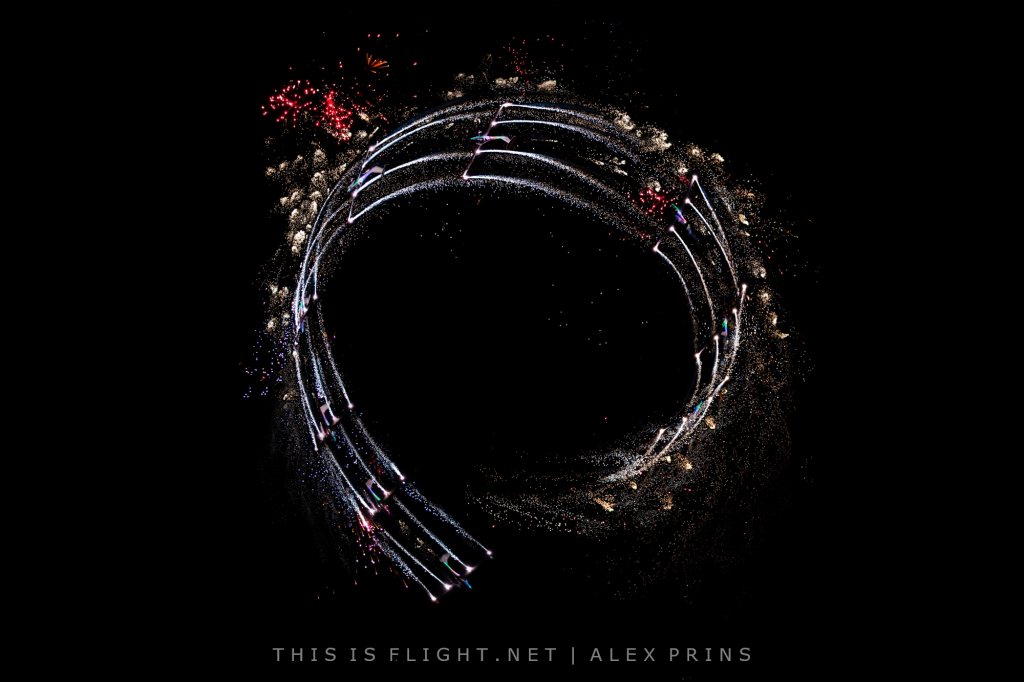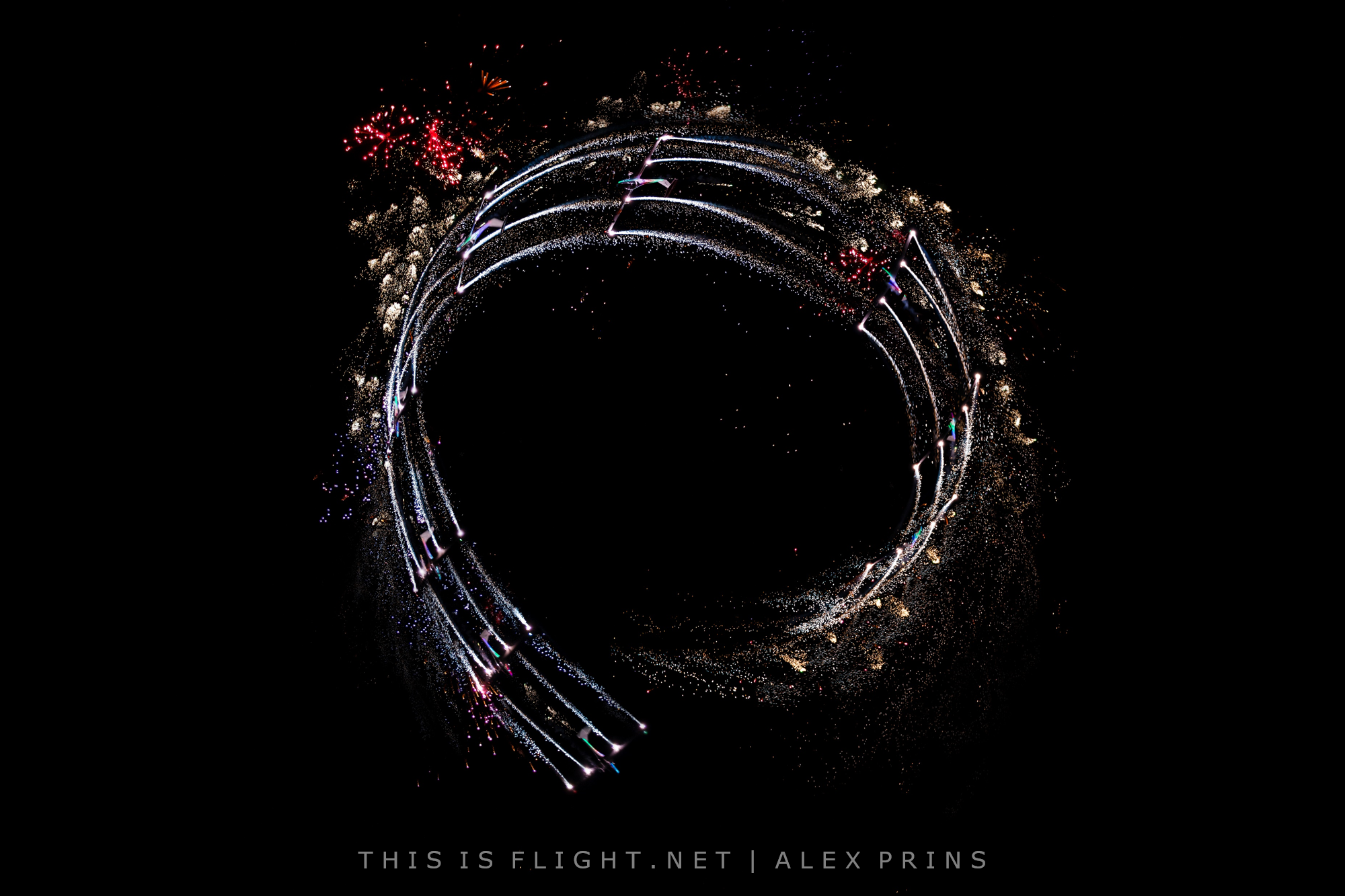 The new regulations include improved guidance on twilight displays (displays conducted in the 30 minute period between sunset and the end of civil twilight) and displays involving pyrotechnics.
A draft version of CAP403 Edition 17, published last year, prompted anger from teams who fly with pyrotechnics, who said the proposed new restrictions were unnecessarily restrictive and would negatively impact safety. Many of these proposed changes – including a blanket minimum altitude of 500 feet after sunset – have since been rolled back, following a public consultation.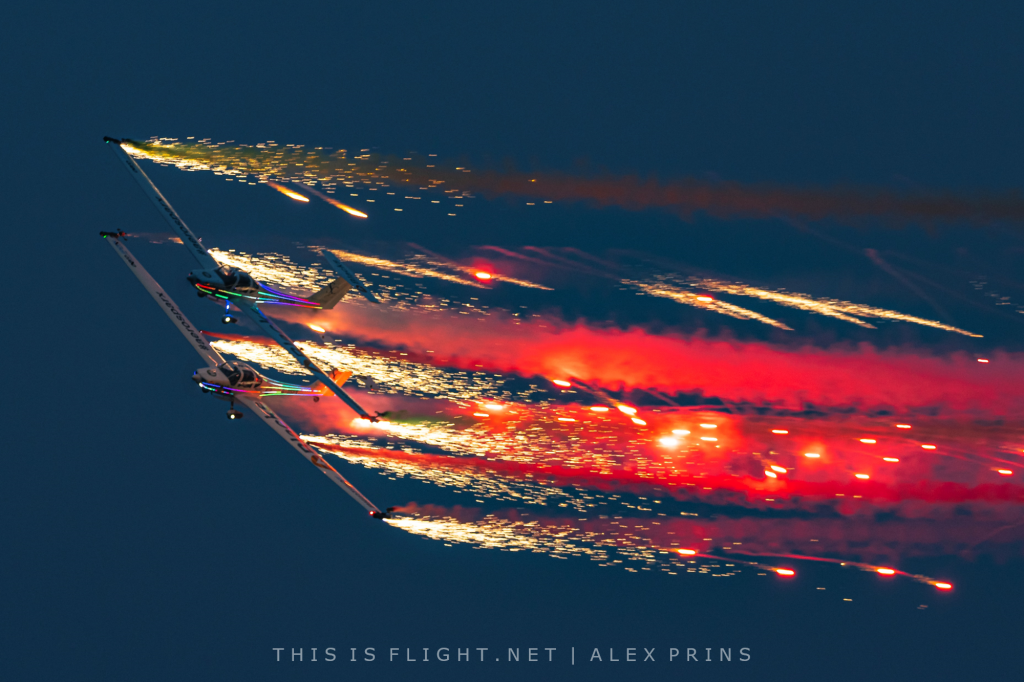 The CAA have also introduced more detailed regulations governing the use of pyrotechnics. Pyrotechnics will now be classified into three tiers, based on their potency. A draft version of the CAP suggested that all pyrotechnics would could only be used above a their Minimum Pyro Release Height (MRPH), plus a 200 foot safety buffer, which would have ended low-level pyrotechnic use such as "pyro chasers" and slalom runs. The final version allows less potent pyrotechnics to be used down to ground level in some circumstances, while more potent effects can be fired down to their bespoke MRPH.
Further exemptions to the MRPH can also be made over water, or over risk-assessed display sites with suitable fire cover.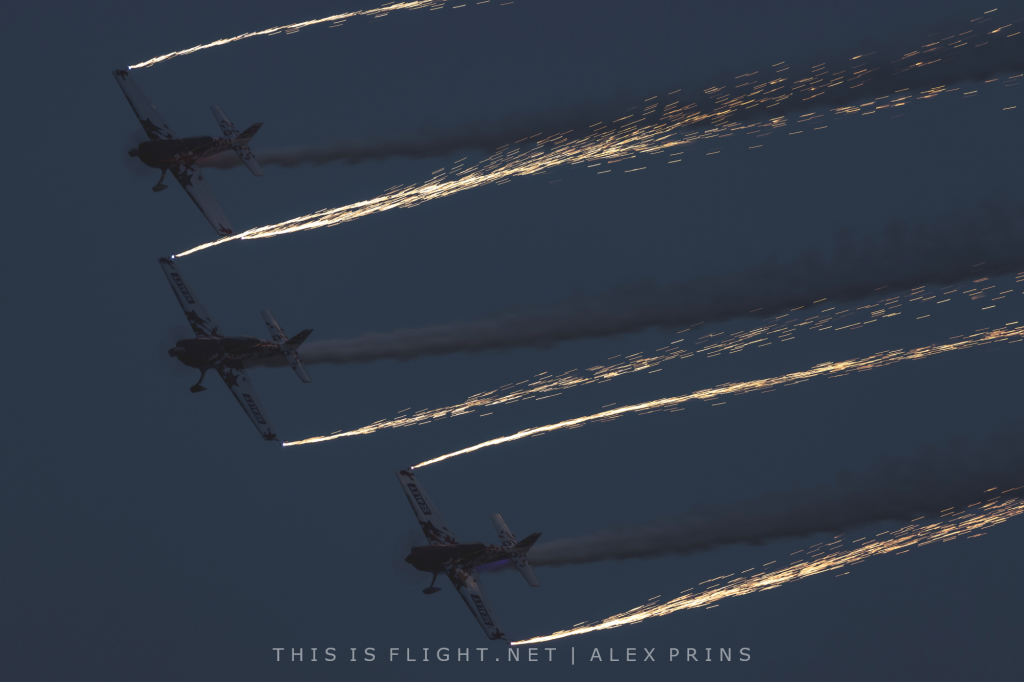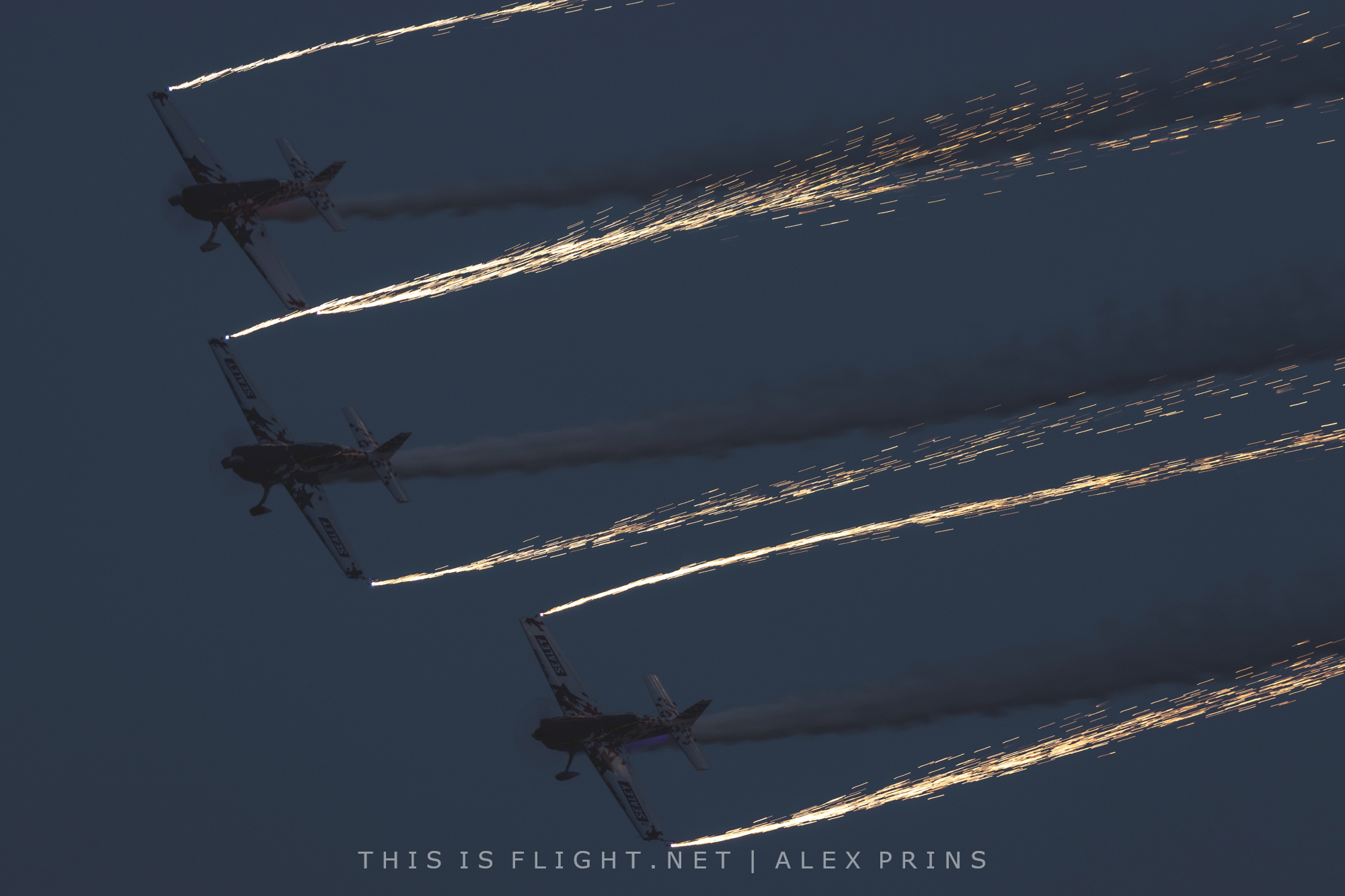 The final version of CAP403 E17 has also amended a proposed requirement for displays to be halted as soon as a ground fire is spotted – a rule which pilots said could negatively impact safety by spreading the risk outside of the display area. The CAP now says that the display only needs to be halted if a fire causes a risk to public safety.
The new CAP also makes changes to air display risk assessments, and introduces mandatory briefings before formation displays.
To find out more about pyrotechnic air displays in the UK, read our in-depth feature The Sky At Night: Airshows Re-imagined.