RIVOLTO | Italy's national aerobatic team will celebrate their 60th anniversary this year with a special logo and an international airshow at their home base.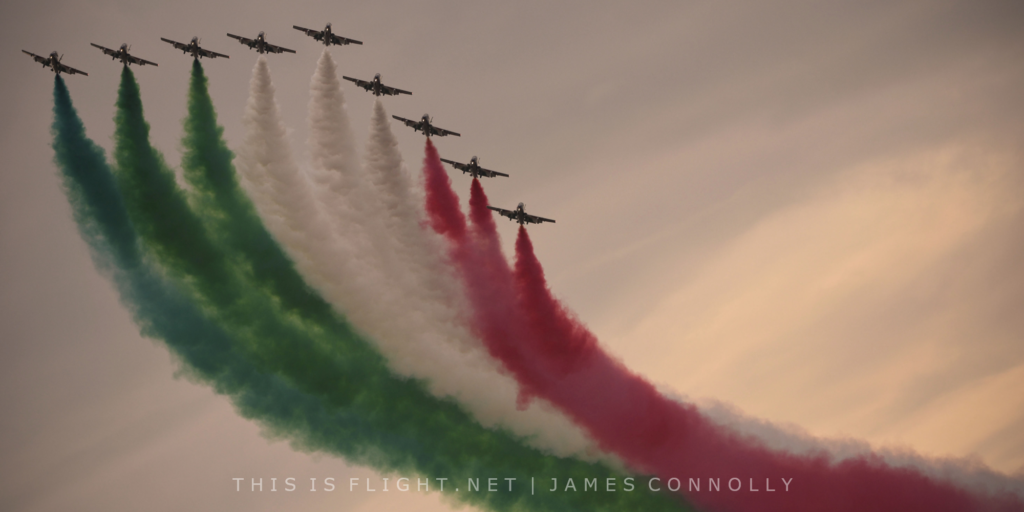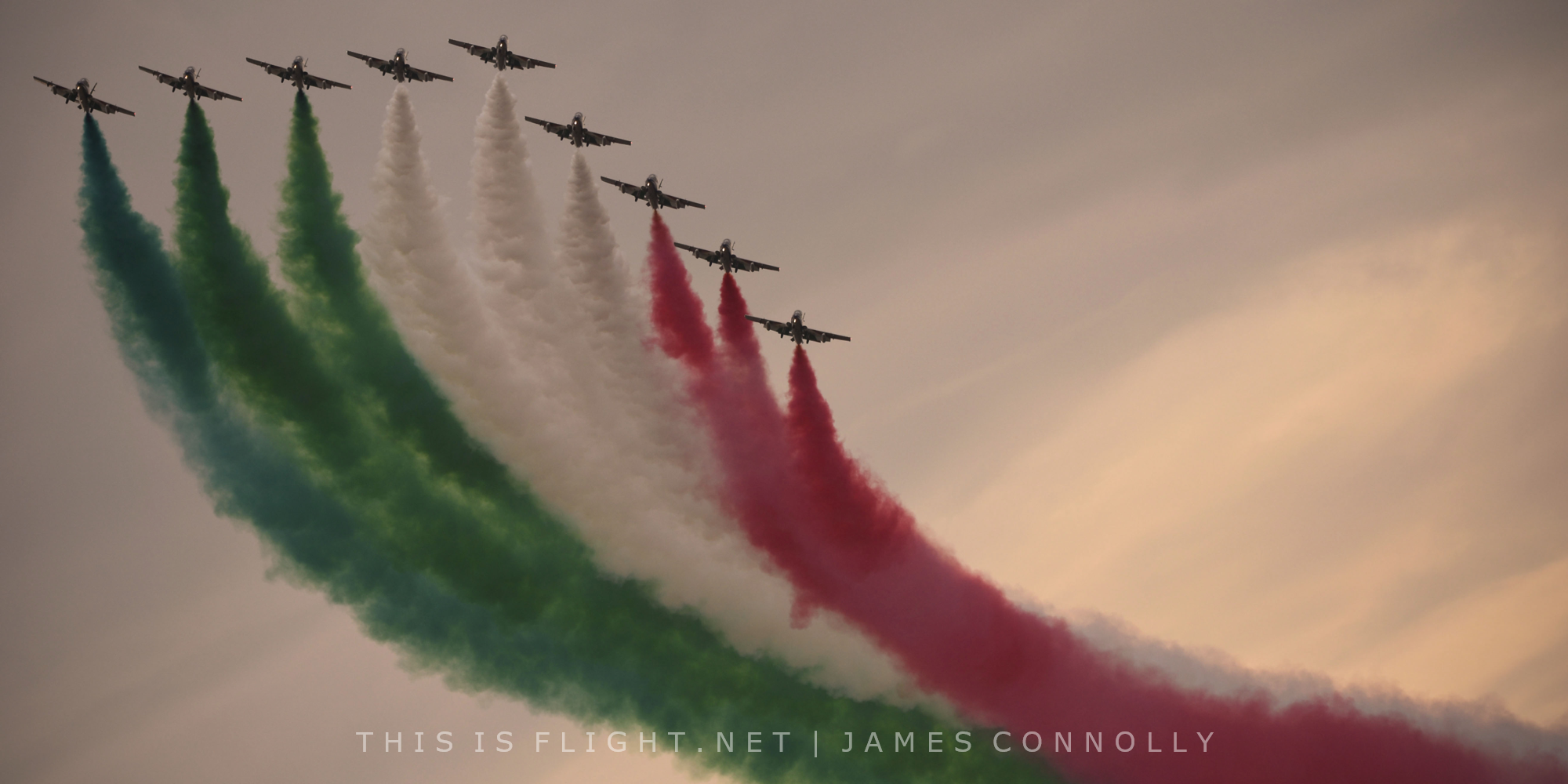 The Italian Air Force revealed the new logo on Saturday 21st December 2019. The design features a stylised number 60 and the three red, white and green arrows from the Frecce Tricolori's official emblem. An airshow will be held on the 19th-20th September 2020 to mark the occasion.
The Frecce Tricolori usually mark anniversaries once every five years with major international shows at Rivolto. The last show, held on the 5th-6th September 2015, featured the Midnight Hawks, Patrulla Aguila, Saudi Hawks, Team Iskra, Patrouille Suisse and Turkish Stars, as well as solo displays from a Polish Air Force MiG-29, Italian F-2000A Typhoon and Austrian Saab 105, among many others. Historic aircraft, including several which served with the Italian Air Force, also participated.
The team is the joint largest jet aerobatic team in the world, flying ten MB-339PANs. They are famous for their dynamic solo manoeuvres, large formations and impressive crosses, as well as their distinctive red, white and green smoke.