LAS VEGAS | The US Navy is planning to step up its airshow commitments this year, with F/A-18F "Tac Demos", Legacy Flights and F-35C mini-demonstrations.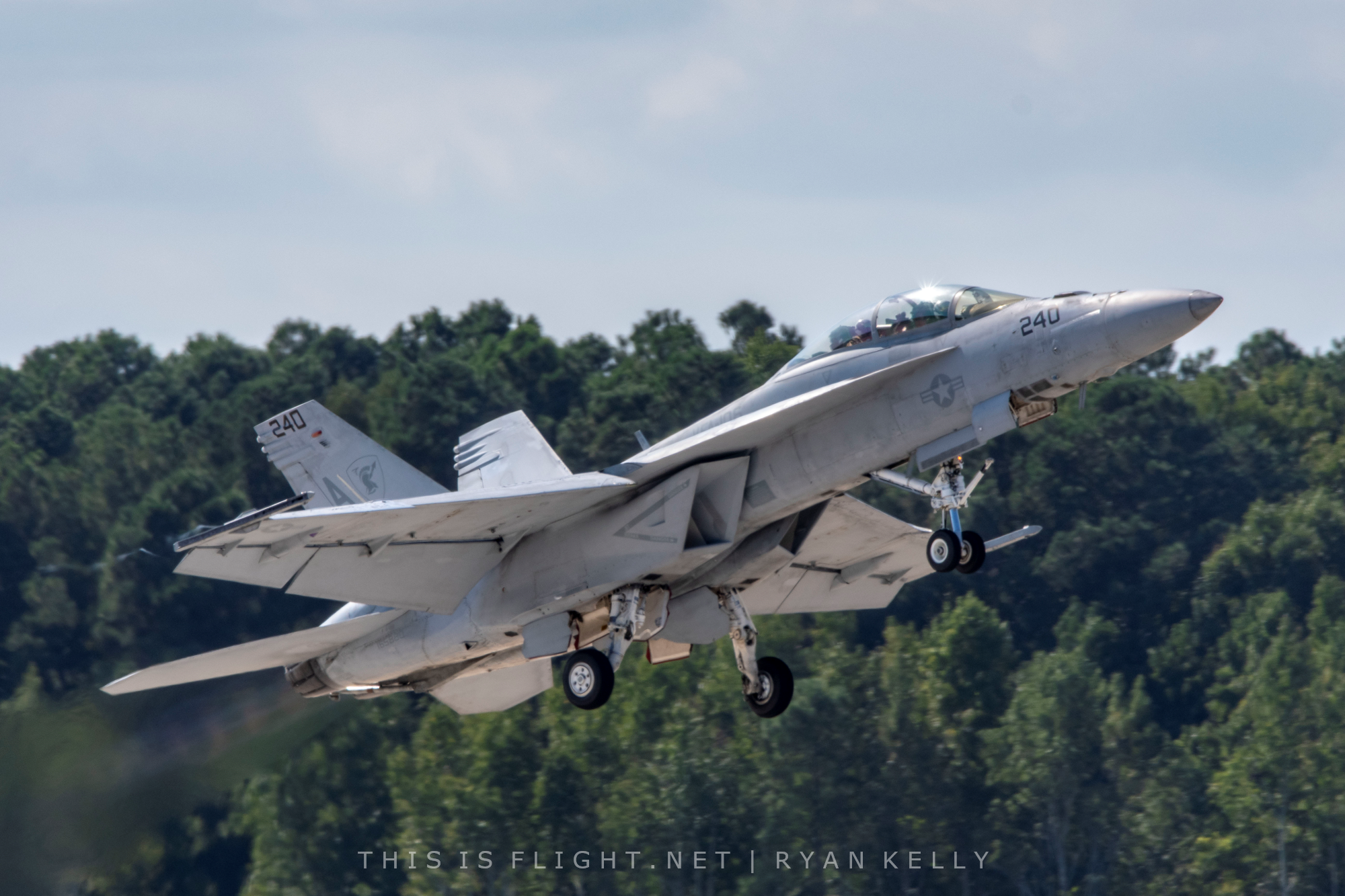 Although the headlines have largely eluded the US Navy at the International Council of Air Shows Convention so far, news on the Navy's 2020 plans came at a session on Wednesday 11th November.
According to AirshowStuff.com, it is now clear that the Navy plan to support 42 F/A-18F Super Hornet Tactical Demonstrations and Legacy Flights in 2020, with Tactical Demonstrations coming from VFA-106 in Oceana, VA, and Legacy Flights from VFA-122 in Lemoore, CA. These will take place at shows which are not due to host the Blue Angels, with the exception of Oceana.
The full schedule is awaiting approval, and is not typically published until the spring. However, it could see an increase in "Tac Demos" from the last few seasons, when the Navy has only been able to support a very small number of displays.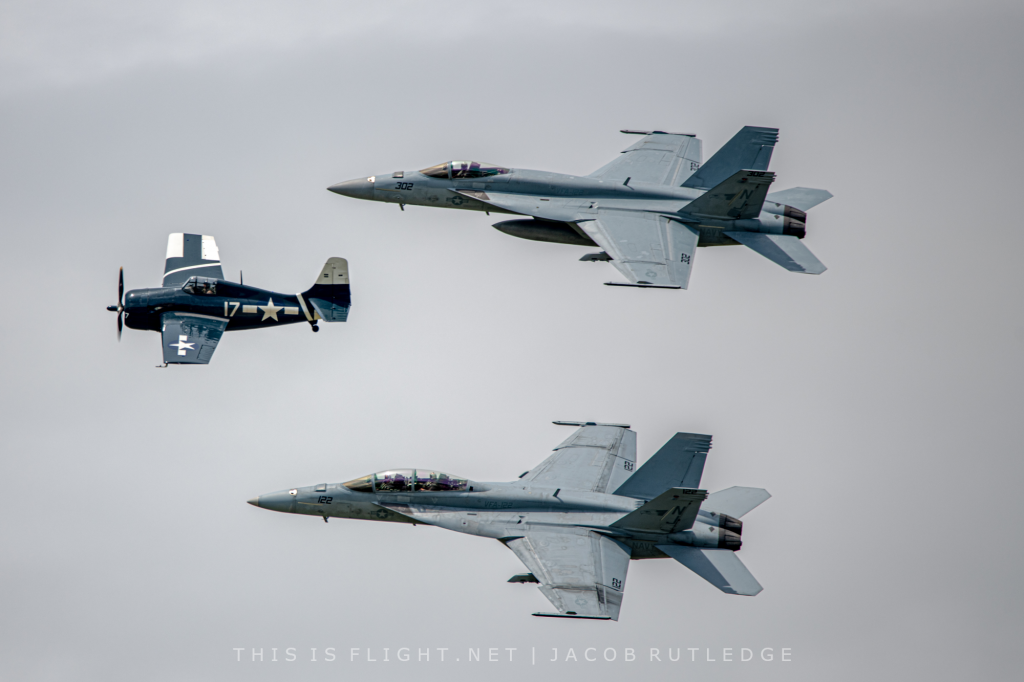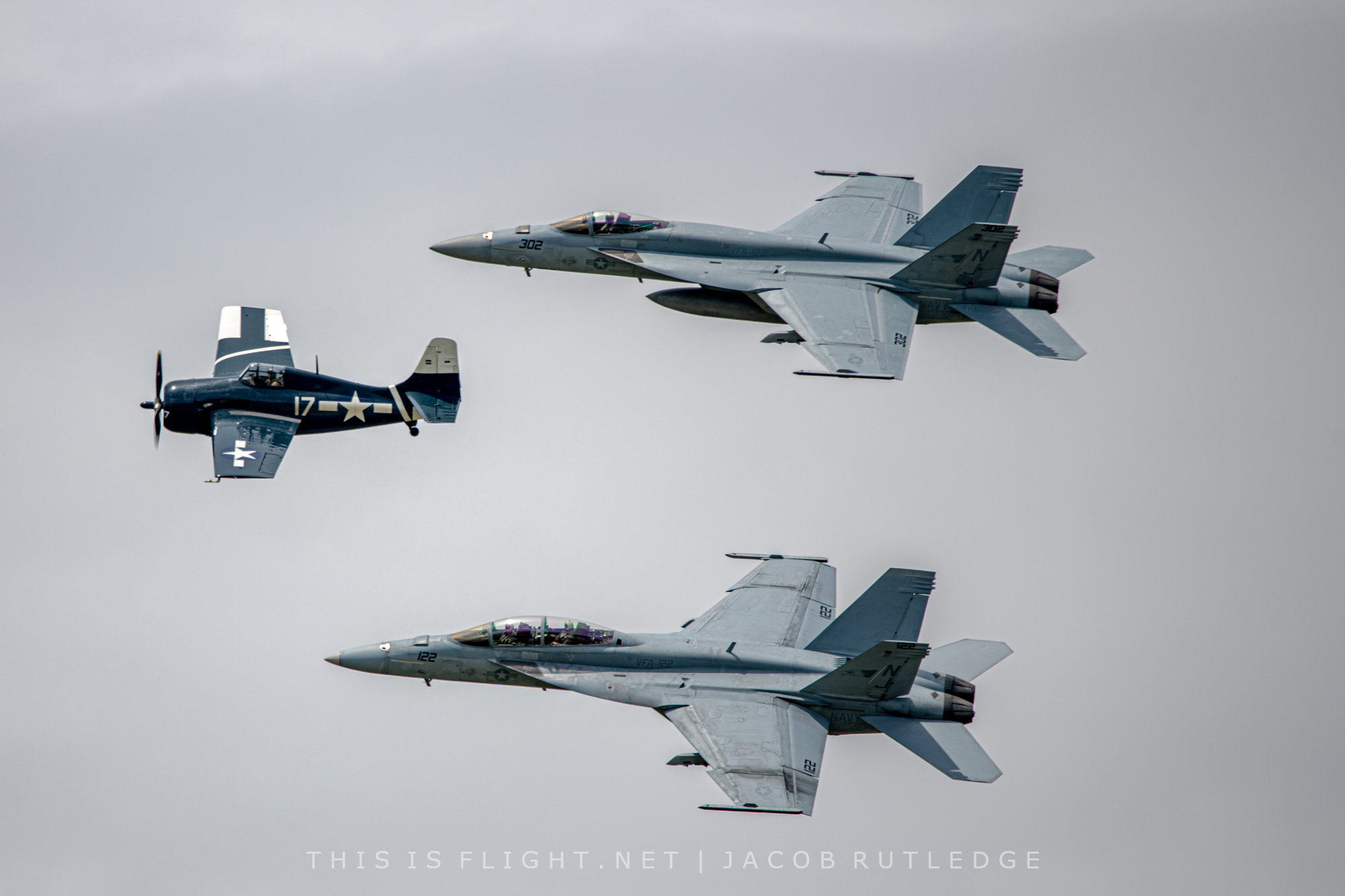 The news also confirms that the Tailhook Legacy Flight program will continue into 2020, although it is not clear whether this will include aircraft other than VFA-122's F/A-18Fs. The program was resurrected in 2018, and expanded in 2019 to include aircraft from multiple units, such as the T-45 Goshawk, T-6 Texan II and EA-18G Growler, all of which are otherwise rare airshow performers.
Perhaps most exciting, however, is the news that the Navy will be setting up a new F-35C Demonstration Team in 2020, flown by VFA-125 in Lemoore. The news was first released over the summer by ICAS, but quickly rebutted by the Navy, and finally confirmed at the Convention. However, the team will not yet perform a full demonstration profile.
The F-35C has already flown a small number of mini-demonstrations in US Navy hands, most recently at the Fort Worth Alliance Airshow, so next year's displays may be similar to those previewed this year. However, forming an official demonstration team is a major step towards flying full, regular demonstrations in the future.