DUBAI | Al Fursan and the Patrouille de France joined forces for a combined display on Tuesday 19th November, followed by an overflight of some of Dubai's best-known landmarks.
The Patrouille de France praised a "testimony of friendship" as the two teams, flying a combined 15 jets, jetted over the Palm Jumeirah, Burj Khalifa and Burj al Arab, as well as making a brief appearence alongside each other over the Dubai Airshow.
It was the second time the two teams have flown together after they shared the skies for a photoshoot during the Dubai Airshow 2011, marking the occasion of Al Fursan's first public display. The Patrouille de France had not visited the Middle East since then.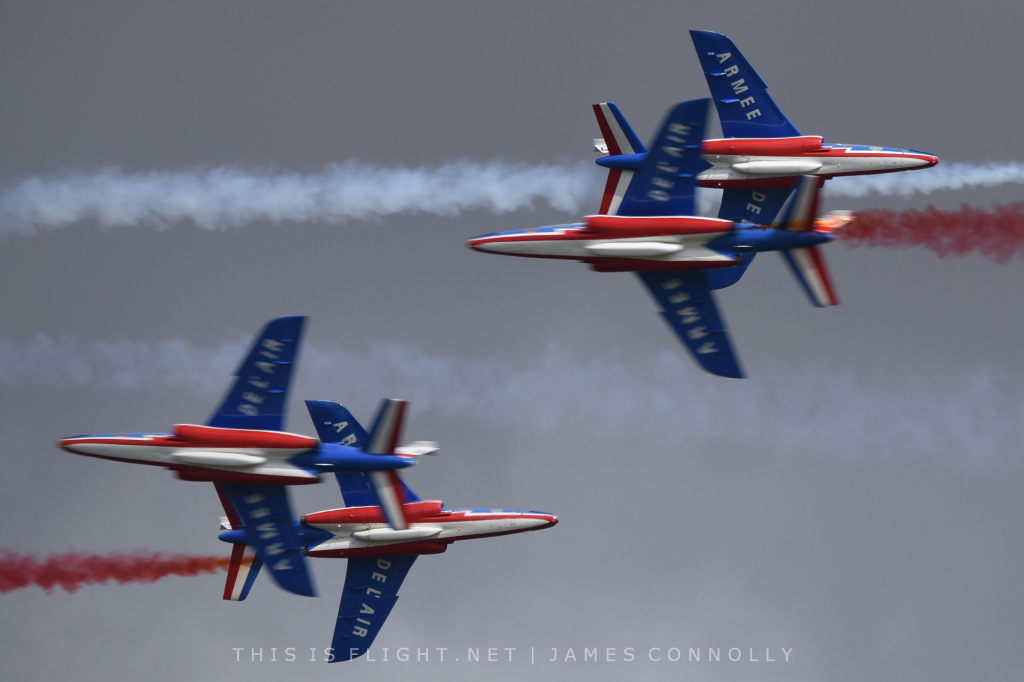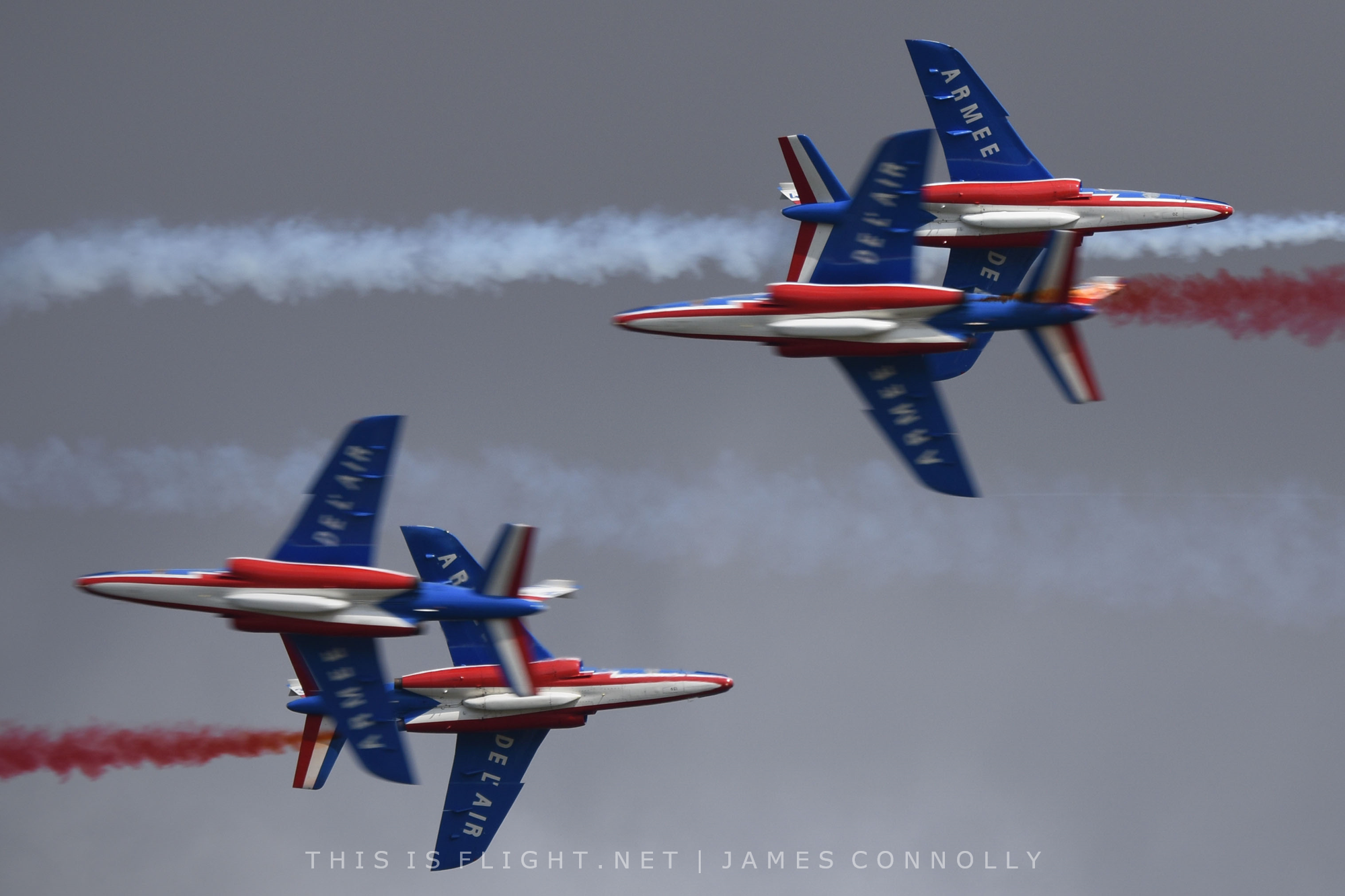 Al Fursan have twice before flown with other major jet teams over the Dubai skyline; the Patrouille de France in 2011 and Frecce Tricolori in 2015, but not as part of an official public flying display in either case.
Formed in 2010, Al Fursan are the national aerobatic team of the UAE, flying seven MB-339NATs. The Patrouille de France fly eight Alpha Jets and trace their roots back to 1936.
The Dubai Airshow is being held at Dubai World Central on the 17th-21st November. It also features displays from The Blades, a UK civilian team formed of ex-Red Arrows pilots, a USAF F-22A Raptor, RAF Typhoon FGR.4, French Air Force Rafale C, the Airbus A330neo, Boeing 787-9 and aircraft of the UAE Air Force, including the F-16E Fighting Falcon and Mirage 2000. Al Fursan performed a flypast with an Emirates Airline Airbus A380 to open the show.