SCAMPTON | The Red Arrows have completed their largest ever tour of North America, returning to their base at RAF Scampton on Thursday 17th October.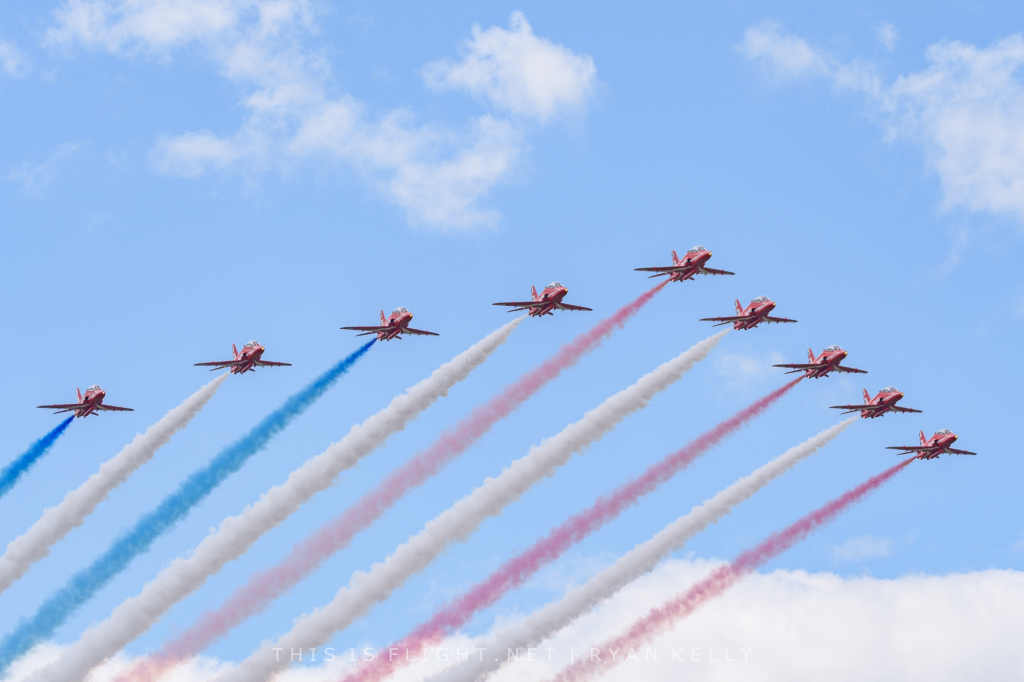 During the course of the Western Hawk '19 tour, which began in August, the team participated in some of the largest and most prestigious airshows in the US and Canada, including the Miramar Airshow in San Diego, the New York International Airshow, the Chicago Air & Water Show and others. Their activities totalled 21 aerobatic displays, 30 flypasts and over 120 ground engagement activities.
The team also performed joint flypasts with US and Canadian jets, including with the Thunderbirds, F-22As and F-35As from the US Air Force over New York City, with Royal Canadian Air Force aircraft over Halifax and with the Snowbirds in Toronto.
Wing Commander Andrew Keith, Officer Commanding, Royal Air Force Aerobatic Team, said: "From start-to-finish, the tour has exceeded all expectations – from the warm reception of the huge crowds at our displays and flypasts, to the packed programme of ground events.
"Thank you to every person who watched the team or played a role in making the tour such a success, whether they are from other parts of the Royal Air Force, overseas authorities on the transits and across Canada and the US, military counterparts, airshow organisers, the countless volunteers and colleagues in the UK's Foreign and Commonwealth Office and Department for International Trade.

"It takes a massive team effort to plan and then carry out such a far-reaching tour and the activity is a fantastic demonstration of the skills, talents and dedication of those involved."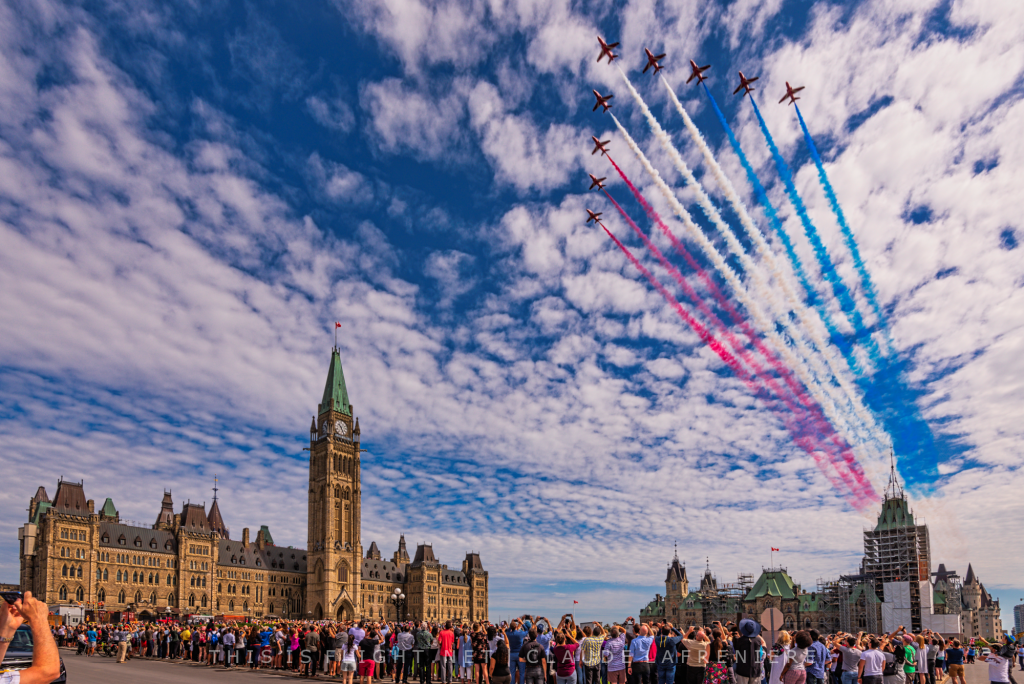 Upon the team's return to Scampton, Red 1 Sqn. Ldr. Martin Pert tweeted: "Couldn't be prouder of the whole Red Arrows family and what we achieved. See you soon, for winter training 2020."
He later said: "It's great to return home after one of the Red Arrows' biggest and most high-profile overseas tours ever, representing both the Royal Air Force and the United Kingdom. The tour not only provided the chance to get magnificent images over iconic locations – which will long be remembered and shared – but the whole team revelled in the opportunity to meet and interact with a new audience and show them exactly what we're capable of."

Western Hawk' 19 was the Red Arrows' first display in North America since a short visit in 2008. The previous full-scale tour was in 1993.