ATLANTA | The Canadian Forces Snowbirds have cancelled the remainder of their display season after a pilot ejected from his jet at the Atlanta Airshow on Sunday 13th October.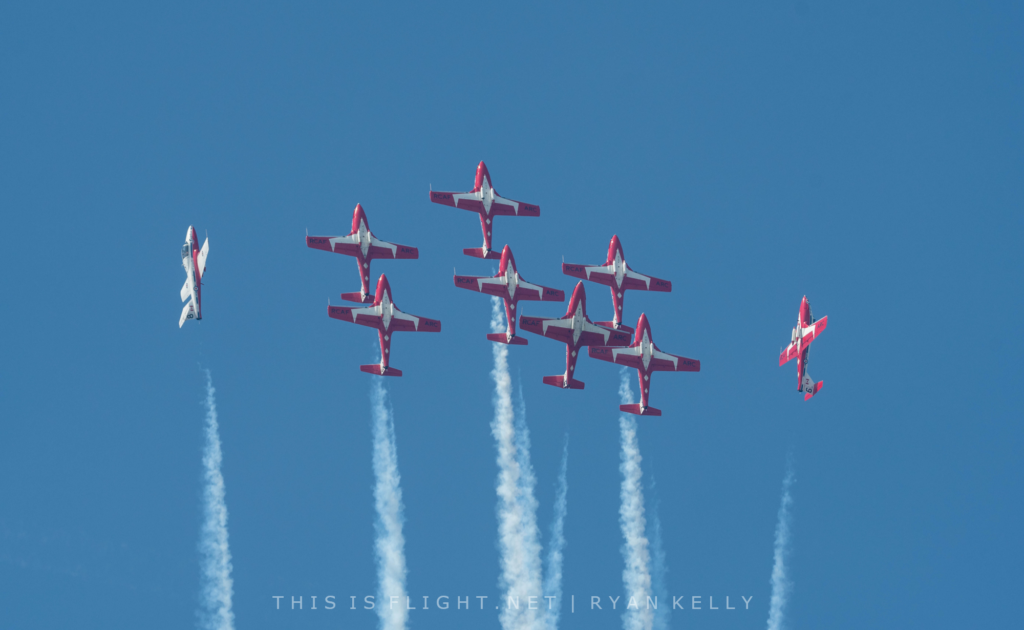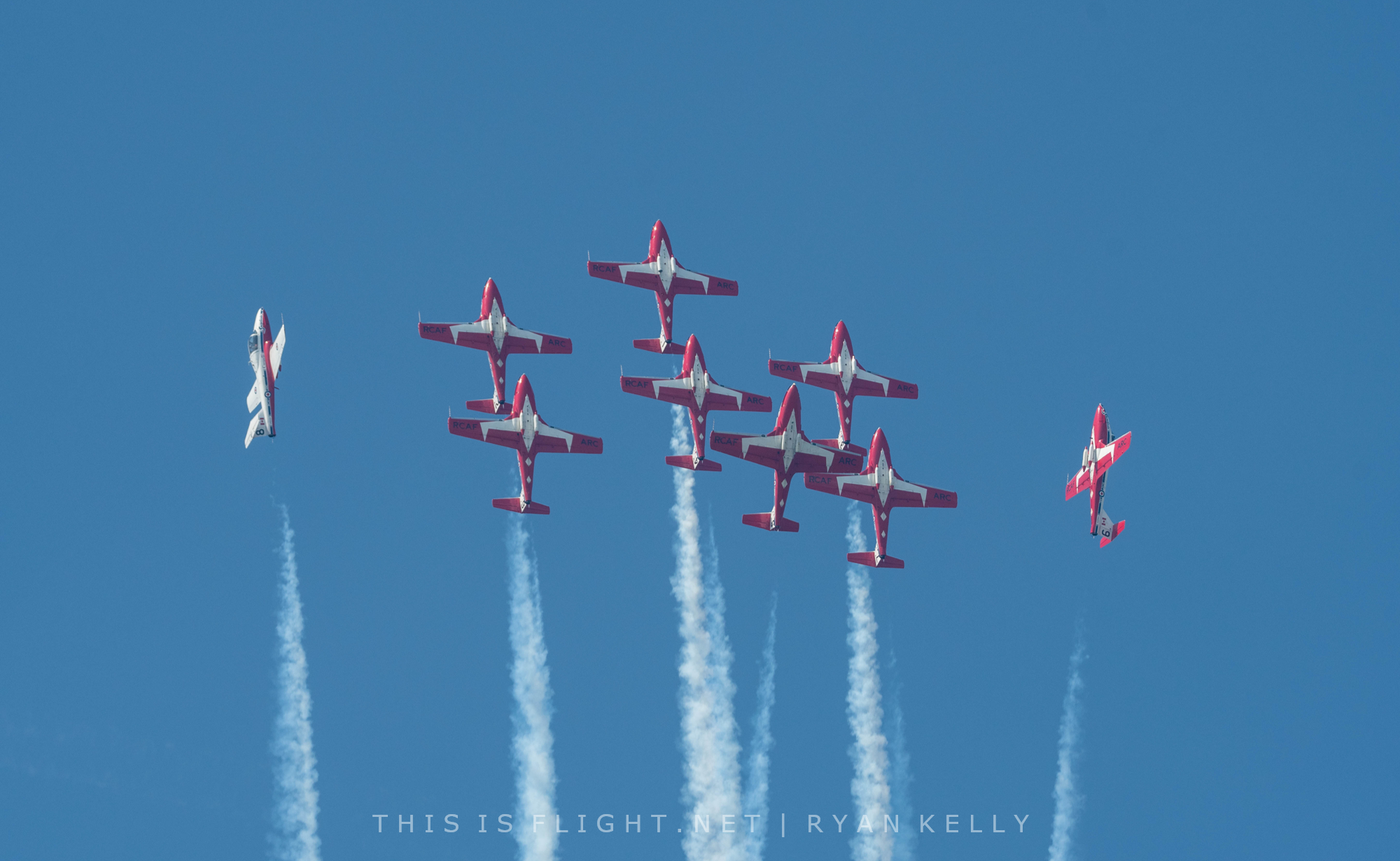 Commanding Officer of the Snowbirds, Lt. Col. Mike French, said shortly after the accident that Snowbird 5, Capt. Kevin Domon-Grenier, was "forced to eject" from his aircraft shortly before the team's performance. He said: "We're very grateful that Captain Domon-Grenier made it safely to the ground. He was taken to hospital as a precaution and has since been released. He remained calm throughout the entire incident, which is a testament to his skill and professionalism.
"Our priority right now is to provide support to the members of our squadron and their families and to investigate fully the cause of the accident," he said.
The empty jet crashed in an unpopulated area and there were no injuries on the ground, and the remainder of the Atlanta Airshow was immediately cancelled. An investigation has been launched.
On Tuesday 15th October, the Royal Canadian Air Force confirmed that their CT-114 fleet had been temporarily grounded, and that the team's last performance of the year, at Wings Over Houston on the 19th-20th October, had been cancelled.
The Air Force said: "The decision is necessary to ensure the safety of Royal Canadian Air Force personnel who operate the aircraft and that of the general public. The pause on the RCAF's CT-114 Tutor fleet will be in place as long as needed to ensure the aircraft can be operated safely.
The Snowbirds are the Royal Canadian Air Force's aerobatic team, displaying with nine CT-114 Tutors. Snowbird 5 flies in the Second Line Astern position. The Atlanta Airshow was due to be the penultimate show of their 2019 season, which included dozens of appearances across Canada and the United States.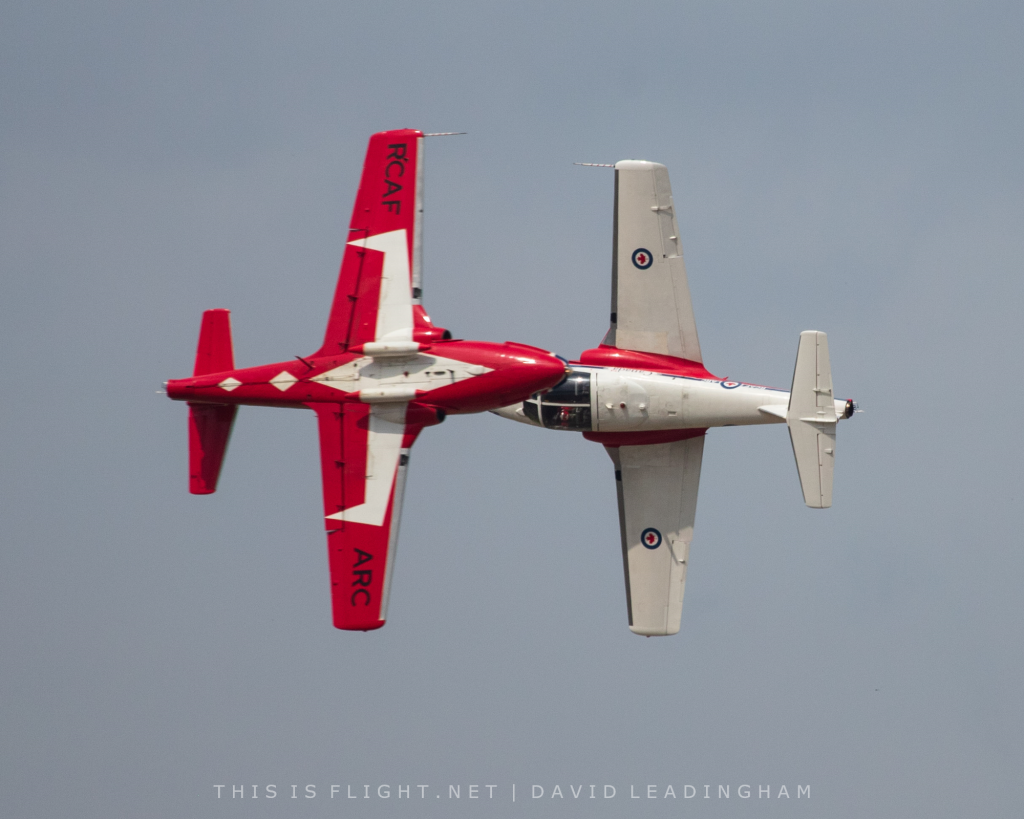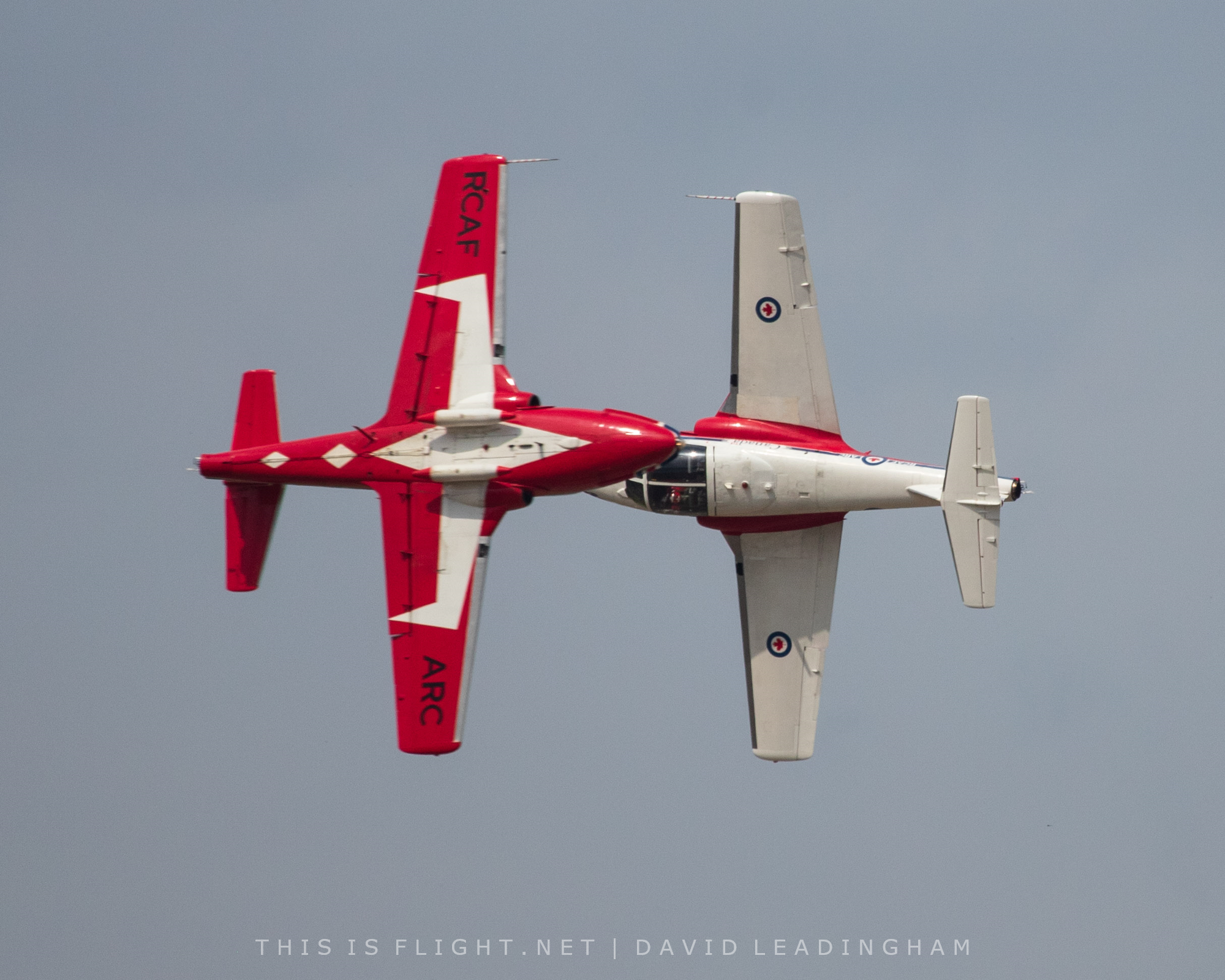 The cause of Sunday's crash is still unknown, but there is widespread relief that nobody was hurt in the accident. Lt. Col. French said: "We want to thank the Atlanta Airshow for its timely and professional response, the first responders from Fayette County and Henry County who attended the scene, and the pilots from the Army Aviation Heritage Foundation who launched a helicopter to check on Kevin's wellbeing.
"We also owe thanks to our colleagues, the USAF Thunderbirds, who did not hesitate to jump in and help the team as we dealt with this situation. Finally, I want to thank my dedicated team of professionals, who maintained their composure through the incident."
Wings Over Houston will go ahead without the Snowbirds, featuring the USAF Thunderbirds and F-35A Lightning II Demo Team.