MURCIA | A former pilot of the Patrulla Aguila was killed when his C-101 Aviojet crashed into the sea near La Manga during a training flight at 09:38 local time on Monday 26th August.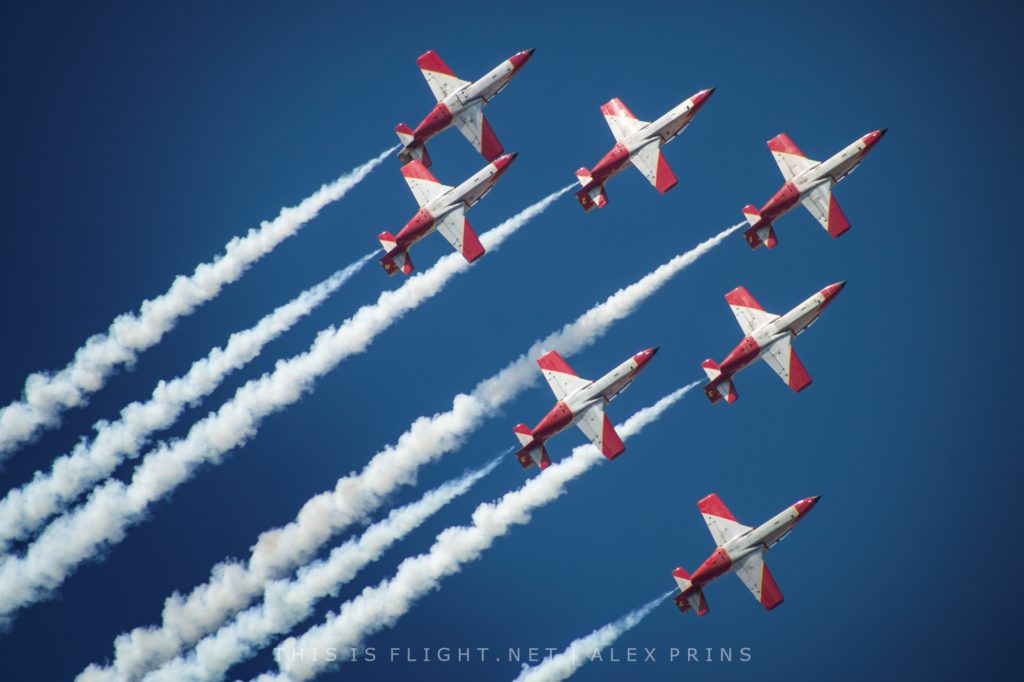 The European Council of Airshows confirmed several hours after the accident that Comandante Francisco "Paco" Marín Núñez, the team's solo pilot for the 2018 season, died in the crash. La Informacion said that Cmdte. Marín had been conducting a familiarisation flight after his summer holiday, and that he was the only person on board at the time of the accident. He had been working as a flight instructor at the General Air Academy in San Javier, where Patrulla Aguila are also based.
The Spanish Air Force later said: "In the absence of confirmation from the forensic authority regarding the missing remains, everything indicates that our companion the pilot instructor of the General Air Academy accident, has died."
The Spanish Ministry of Defence said that the pilot had managed to eject, sparking a search and rescue operation. It had earlier been reported by  La Confidencial that the downed jet had been part of Patrulla Aguilla, Spain's main military aerobatic team, which fly seven C-101 Aviojets and often practice in the area.
The Spanish-built CASA C-101 entered service in 1980 and is used as an advanced jet trainer by the Spanish Air Force.