US Navy officials are poised to axe the remainder of the TACDEMO team's 2019 season, after a premature announcement on Facebook saying all remaining shows had been cancelled.
The team is scheduled to display the F/A-18E/F Super Hornet at eight venues across the USA this year, with five shows still to come. However, the display is drawn from VFA-106 squadron, who are primarily tasked with training new Super Hornet crews.
In a statement, the squadron said: "As the East Coast Super Hornet Fleet Replacement Squadron, the mission of VFA-106 is to provide the fleet with superbly trained replacement aircrew to support fleet readiness. This mission will always take priority over displaying the remarkable Super Hornet across the country.
"While unfortunate, the remainder of the TACDEMO schedule for 2019 has been cancelled. Our dedicated, volunteer, air crew and maintainers must focus their efforts on training the next generation of Super Hornet aviators and flight officers."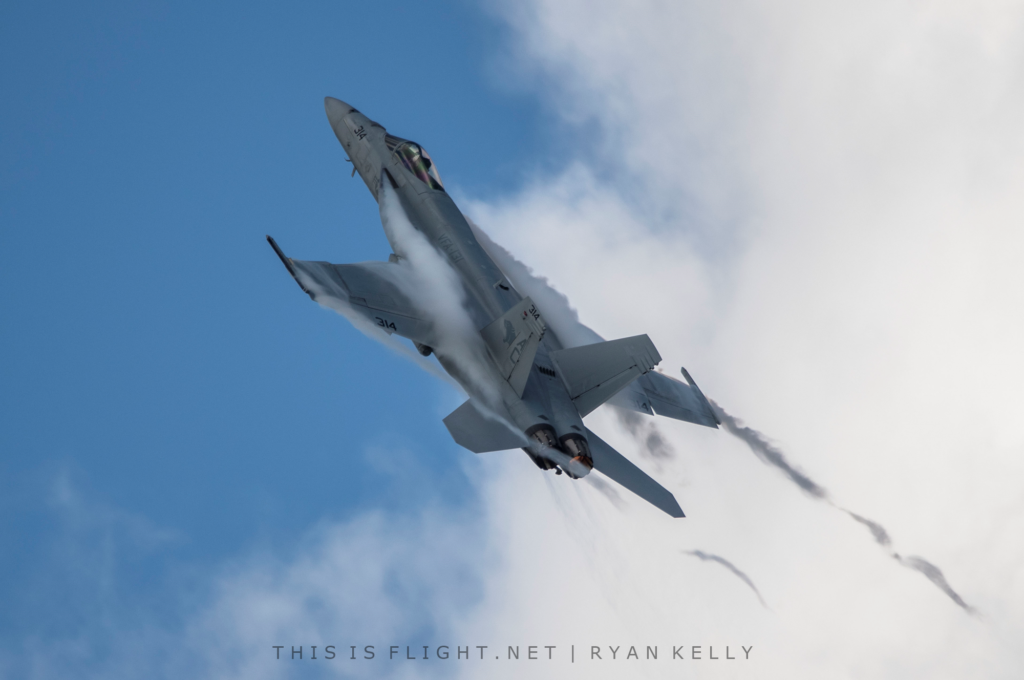 However, the Navy Times said officials had confirmed that discussions had taken place, but that no decision had been made and that the announcement was made prematurely.
VFA-106 said that they appreciated the support they have received so far this year and that they "remain optimistic" that they will return to the circuit in 2020 – but they have already flown a reduced schedule in recent years due to operational requirements.
VFA-122's Tailhook Legacy Team will continue to fly the rest of their season schedule.