OSHKOSH | The EAA's annual AirVenture show has been given a boost today with the announcement of a new theme for the event: Year of the Fighter.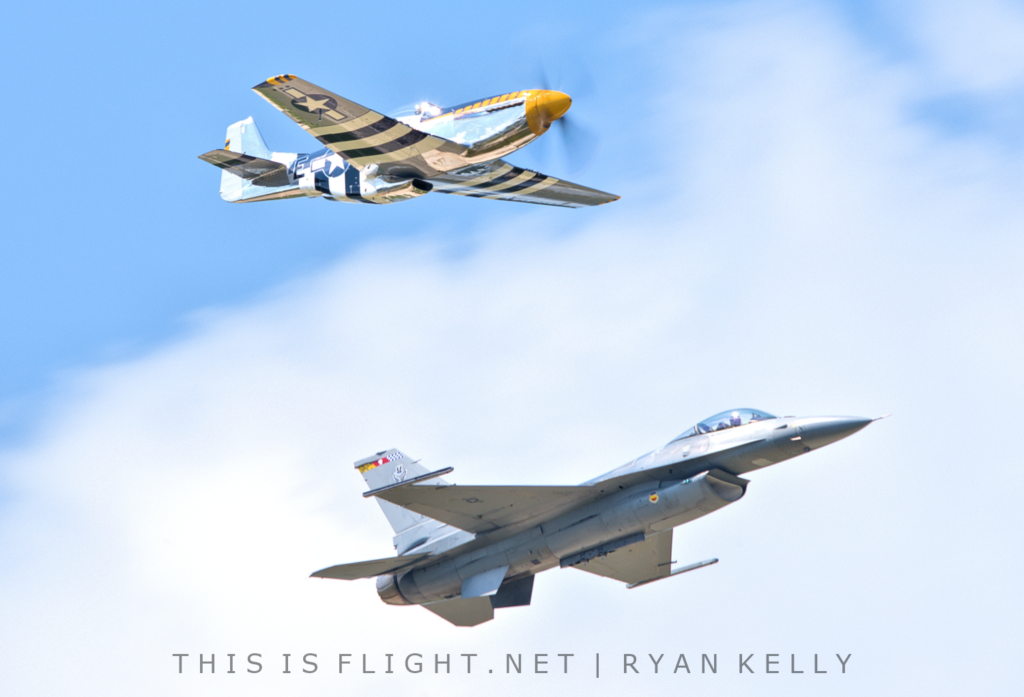 The experimental Aircraft Association listed a number of modern-day fighters for the show, including the A-10 Warthog, F-15 Eagle, F-16 Fighting Falcon, F-22 Raptor and F-35 Lightning. Of those, the F-16 and F-22 will perform mini-demonstrations and heritage Flights with P-51D Mustangs, an A-1 Skyraider and an F-86 Sabre, according to the Heritage Flight Foundation.
There will also be a selection of Naval fighters, including F4U Corsairs. According to the Tailhook Legacy Flight Foundation, these will also fly in various combinations with an EA-18G Growler, T-45 Goshawk and T-6B Texan II.
World War II ace Bud Anderson, the EAA have invited every flying P-51 Mustang in the United States to participate. This will include the Oshkosh debut of the world's only flying XP-82 Twin Mustang, which made its first flight early this year.
While not strictly fighters, the EAA also promised to observe the 75th anniversary of D-Day with representative aircraft, including C-47s returning from the Daks Over Normandy event in France and the UK.