Airshow fans have been offered the first clues what the RAF display teams' schedules may look like this year as airshows announce their first acts.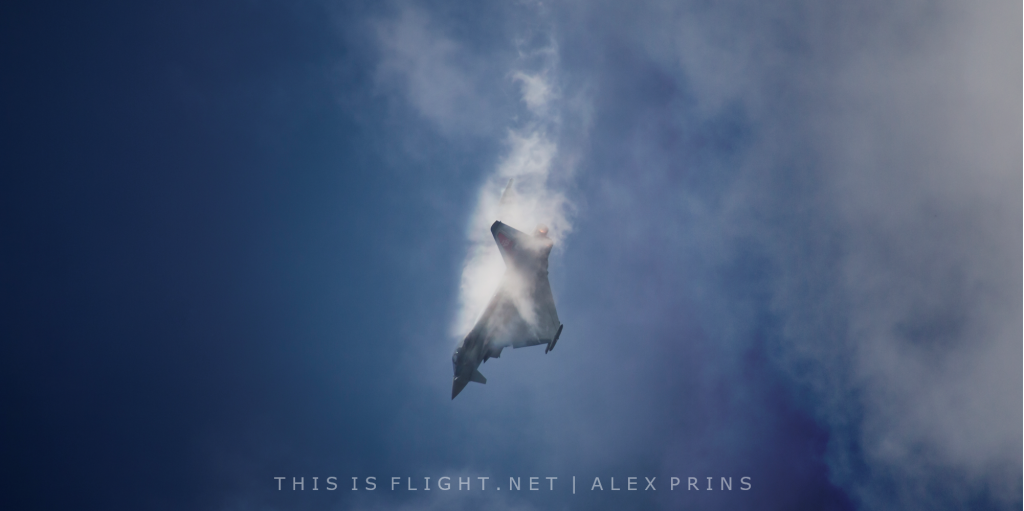 Several major airshows – as well as some smaller events – have already announced their allocations, with more to follow over the coming days. We are tracking all the news below.
Further announcements are expected in the coming days before the schedules are released in full by the Royal Air Force. The below schedule, compiled from announcements so far, does not include flypasts, static displays, non-aviation events and events not open to the general public.
| | | |
| --- | --- | --- |
| Date | Show | Displays |
| May 5 | Abingdon Air & Country Show, Abingdon, ENG, UK | Tucano |
| May 6 | de Havilland Day, East Kirkby, ENG, UK | BBMF |
| May 25 & 27 | Lanc, Tank & Military Machines, East Kirkby, ENG, UK | BBMF |
| May 25-26 | Duxford Air Festival, IWM Duxford, ENG, UK | Typhoon, Tutor, Chinook |
| Jun 1 | Langham Dome, Cockthorpe, ENG, UK | BBMF |
| Jun 1-2 | Torbay Airshow, Torquay, ENG, UK | Red Arrows, Typhoon, Tucano, Chinook, BBMF |
| Jun 2 | Shuttleworth Flying Festival, Old Warden, ENG, UK | Red Arrows, BBMF |
| Jun 2-5 | Daks Over Normandy, IWM Duxford, ENG, UK | BBMF |
| Jun 4 | Isle of Man TT, Douglas, Isle of Man | Red Arrows |
| Jun 5 | D-Day75, Portsmouth, ENG, UK | Red Arrows, BBMF |
| Jun 6 | Guernsey Air Display, St. Peter Port, Guernsey | Red Arrows |
| Jun 9 | RAF Cosford Airshow, ENG, UK | Red Arrows, Typhoon, Tutor, Tucano, Chinook, BBMF, |
| Jun 14 | Luchtmachtdagen, Volkel, the Netherlands | Red Arrows |
| Jun 14-15 | Turku Airshow, Turku, Finland | Typhoon |
| Jun 15-16 | Dunsfold Wings & Wheels, Dunsfold Park, ENG, UK | Red Arrows, Tucano, Tutor, Chinook, BBMF |
| Jun 22 | Newcastle Festival of Flight, Newcastle, NIR, UK | Red Arrows, Tucano, BBMF |
| Jun 22-23 | Weston Air Festival, Weston-super-Mare, ENG, UK | Red Arrows, Tutor, Chinook, BBMF |
| Jun 23 | Lymm Festival, Lymm, ENG, UK | BBMF |
| Jun 29 | National Armed Forces Day, Salisbury, ENG, UK | Tutor, BBMF |
| Jun 29 | Plymouth Armed Forces Day, Plymouth Hoe, ENG, UK | Red Arrows, BBMF |
| Jun 29 | Scarborough Armed Forces Day, Scarborough, ENG, UK | Typhoon, Tucano, BBMF |
| Jun 30 | North East Lincolnshire Armed Forces Day, Cleethorpes, ENG, UK | Typhoon, Tucano, BBMF |
| Jun 30 | Folkestone Armed Forces Day, Folkestone, ENG, UK | Red Arrows |
| Jul 5 | Festival of Speed, Goodwood, ENG, UK | Red Arrows |
| Jul 6 | Teignmouth Airshow, Teignmouth, ENG, UK | Typhoon, BBMF |
| Jul 6-7 | Wales National Airshow, Swansea Bay, WAL, UK | Red Arrows, Typhoon, Tucano, Tutor, Chinook, BBMF |
| Jul 6-7 | AeroLegends Battle of Britain Airshow, Headcorn, ENG, UK | BBMF |
| Jul 7 | Battle of Britain Memorial Day, Capel-le-Ferne, ENG, UK | BBMF |
| Jul 7 | Shuttleworth Military Airshow, Old Warden, ENG, UK | BBMF |
| Jul 7 | Festival of Speed, Goodwood, ENG, UK | Red Arrows |
| Jul 13 | Royal Navy International Air Day, RNAS Yeovilton, ENG, UK | Red Arrows, Typhoon, Tucano, BBMF |
| Jul 13 | Flying Legends, IWM Duxford, ENG, UK | Red Arrows, BBMF |
| Jul 14 | British F1 Grand Prix, Silverstone, ENG, UK | Red Arrows |
| Jul 19-21 | Royal International Air Tattoo, RAF Fairford, ENG, UK | Red Arrows, Typhoon, Tucano, Tutor, Chinook, BBMF |
| Jul 20 | Holkham Countnry Fair, Wells-next-the-Sea, ENG, UK | BBMF |
| Jul 26-28 | Sunderland International Airshow, Tyne & Wear, ENG, UK | Typhoon, Tutor, Chinook, BBMF |
| Jul 27 | Scotland's National Airshow, East Fortune, SCT, UK | Typhoon, Tutor, BBMF |
| Jul 27 | Old Buckenham Airshow, Old Buckenham, ENG, UK | BBMF |
| Jul 27-28 | Bray Air Display, Dublin, Republic of Ireland | Tucano |
| Aug 7-11 | Halifax, NS, Canada | Red Arrows |
| Aug 10 | Whitby Regatta, Whitby, ENG, UK | BBMF |
| Aug 10-11 | The Yanks are Back in Saddleworth, Manchester, ENG, UK | BBMF |
| Aug 10-11 | Blackpool Airshow, ENG, UK | Typhoon, Chinook, BBMF |
| Aug 11 | Whitby Regatta, Whitby, ENG, UK | Typhoon, BBMF |
| Aug 13 | Gatineau-Ottawa, QC, Canada | Red Arrows |
| Aug 15-18 | Airbourne: the Eastbourne International Airshow, ENG, UK | Typhoon, Tucano, Tutor, Chinook, BBMF |
| Aug 16 | Cowes Week, Isle of Wight, ENG, UK | Typhoon |
| Aug 17-18 | Biggin Hill Festival of Flight, London, ENG, UK | Tyhpoon, Tucano, BBMF |
| Aug 17-18 | Chicago Air & Water Show, Chicago, IL, USA | Red Arrows |
| Aug 21 | Thunder Over the Boardwalk, Atlantic City, NJ, USA | Red Arrows |
| Aug 22-23 | Clacton Airshow, Clacton-on-Sea ENG, UK | Typhoon, Tucano, BBMF |
| Aug 23 | Sidmouth Air Display, ENG, UK | Chinook, BBMF |
| Aug 24-25 | New York Airshow, Stewart, NY, USA | Red Arrows |
| Aug 24-25 | Rhyl Airshow, Rhyl, WAL, UK | Typhoon, Tucano, BBMF |
| Aug 25 | Little Gransden Air & Car Show, Sandy, ENG, UK | BBMF |
| Aug 25-26 | White Horse Show, Uffington, ENG, UK | BBMF |
| Aug 26 | Pistons & Props, Sywell, ENG, UK | BBMF |
| Aug 29-Sep 1 | Bournemouth Air Festival, Bournemuth ENG, UK | Typhoon, Tucano, Chinook, BBMF |
| Aug 30-Sep 1 | Chatsworth Country Fair, Chatsworth House, ENG, UK | BBMF |
| Aug 30-31 | Dartmouth Regatta, Dartmouth, ENG, UK | BBMF |
| Aug 31 | Classic Wings & Wheels, Gilze Rijen, the Netherlands | BBMF |
| Aug 31-Sep 1 | AirWaves, Portrush, NIR, UK | Tucano, Tutor, BBMF |
| Aug 31-Sep 2 | Canadian Int'l Airshow, Toronto, ON, Canada | Red Arrows |
| Sep 1 | Chatsworth Country Fair, Bakewell, ENG, UK | BBMF |
| Sep 6-8 | Southport Airshow, Southport, ENG, UK | Typhoon, Tucano, Tutor, BBMF |
| Sep 7-8 | Spirit of St. Louis Airshow, Chesterfield, MO, USA | Red Arrows |
| Sep 12 | Guesnsey Air Display, St. Peter Port, Guernsey | BBMF |
| Sep 12 | Jersey International Air Display, St. Aubin's Bay, Jersey | Chinook, BBMF |
| Sep 13-15 | Goodwood Revival, Goodwood, ENG, UK | BBMF |
| Sep 20-22 | Oregon Int'l Airshow, Hillsboro, OR, USA | Red Arrows |
| Sep 21-22 | Duxford Battle of Britain Airshow, IWM Duxford, ENG, UK | BBMF |
| Sep 21-22 | NATO Days & Czech Air Force Days, Ostrava, Czech Republic | Typhoon |
| Sep 24-27 | Vancouver, BC, Canada | Red Arrows |
| Sep 28-29 | MCAS Miramar Airshow, San Diego, CA, USA | Red Arrows |
| Oct 4-6 | Great Pacific Airshow, Huntington Beach, CA, USA | Red Arrows |