Three RAF bases have been shortlisted as potential new bases for the Red Arrows after RAF Scampton closes by 2022.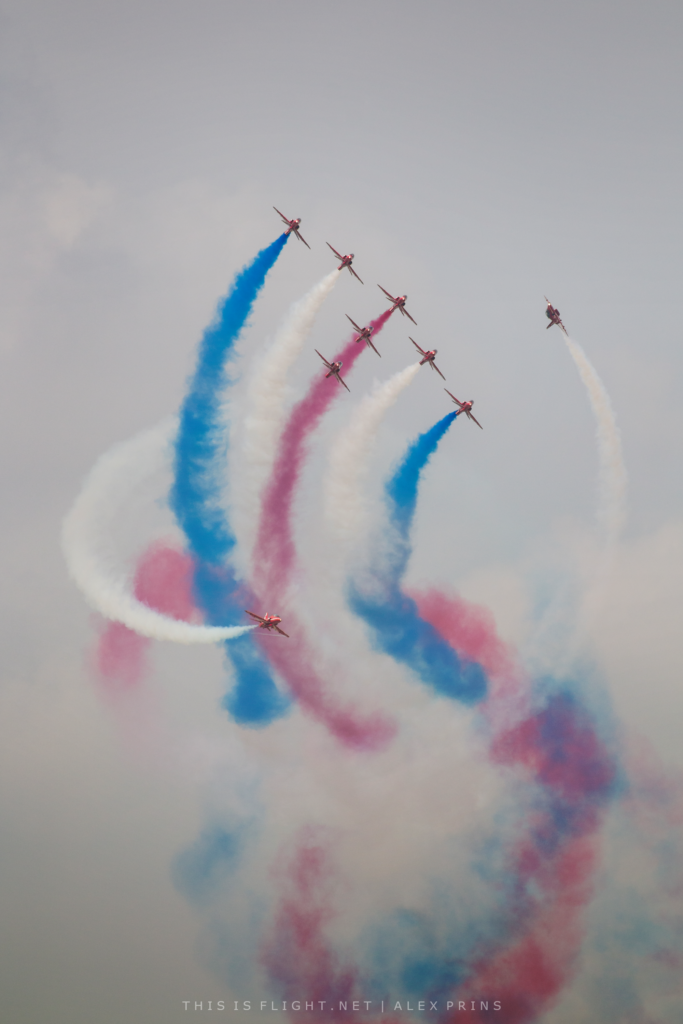 In a letter published by The Lincolnite, defence minister Tobias Ellwood told Lincoln MP Karen Lee that the three bases under consideration are RAF Waddington in Lincolnshire, RAF Leeming in North Yorkshire and RAF Wittering in Cambridgeshire.
Mr Ellwood said the Ministry of Defence will now carry out "detailed studies to assess the suitability of the sites as a potential basing solution." The RAF are also working with the Civil Aviation Authority to design and allocate the airspace the Red Arrows require to conduct their training flights.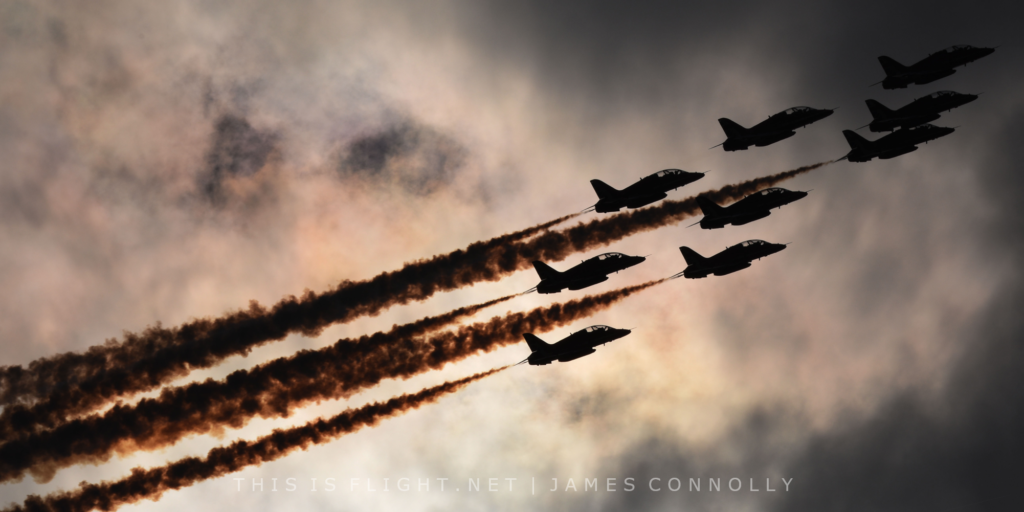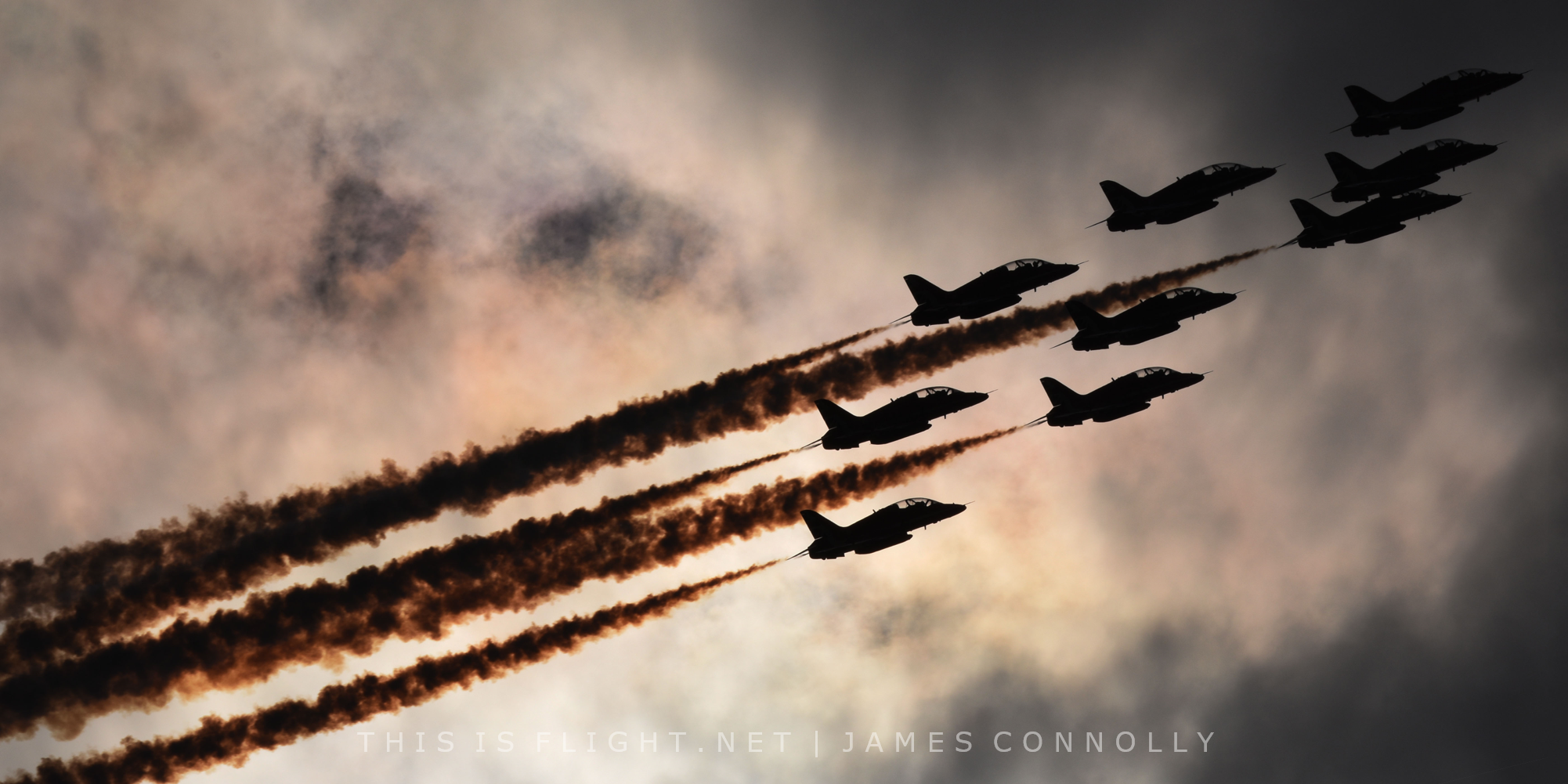 The Red Arrows began life at RAF Fairford in Gloucestershire, before moving to RAF Kemble (not Costswold Airport) and then to RAF Scampton in Lincolnshire in 1983. In 1995, the team relocated to RAF Cranwell, also in Lincolnshire, although they continued to use Scampton for training flights. The Red Arrows finally moved back to Scampton in 2000.
The base, which is in a poor state of repair, was due to close in 2014, but this was later delayed until 2022. All units will be relocated and the land will be sold off. Scampton is currently home not just to the Red Arrows, but also to the No. 1 Air Control Centre and the Mobile Meteorological Unit.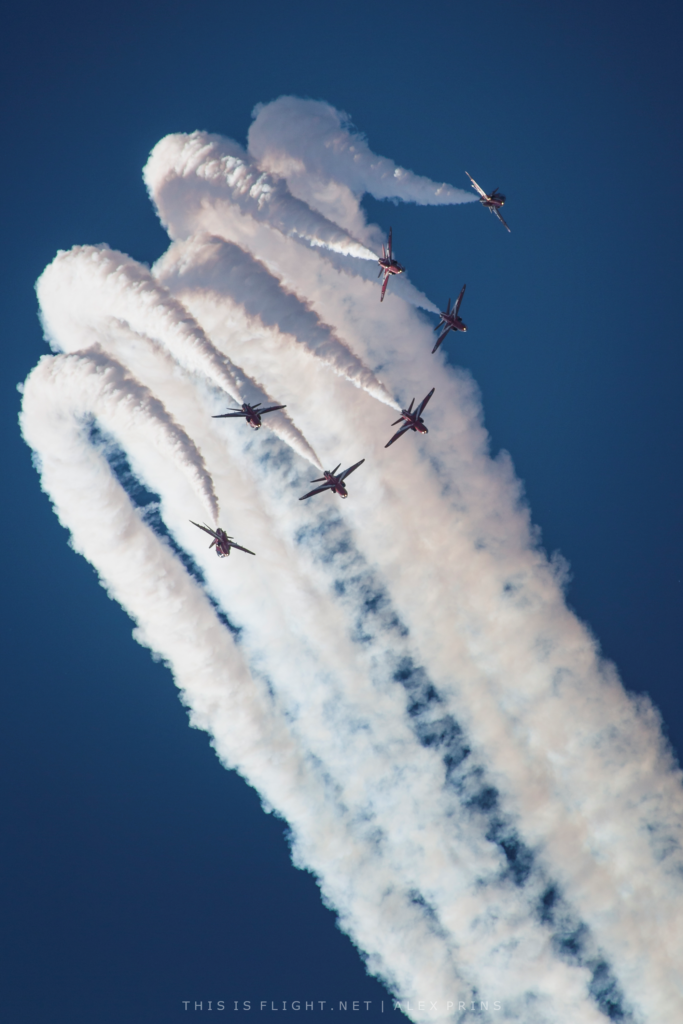 Of the three bases that could now host the Red Arrows, Waddington is by far the busiest, being the hub for the RAF's ISTAR capabilities. Around 3,500 people work at the base, and it is home to aircraft such as the E-3 Sentry and RC-135 Rivet Joint. Waddington used to host one of the UK's largest airshows, but this was stopped after the 2014 show due to an increasing operational tempo.
RAF Wittering is a major station for flight training and is home to a number of units operating the Grob Tutor. RAF Leeming is also a Grob Tutor training base, and is also used by 100 Squadron, who fly Hawk T.1As in the aggressor training role. Both bases are very close to the A1, which may restrict their use for display training.