PENSACOLA | The Blue Angels have published  the dates for public display practices at their Florida base this year.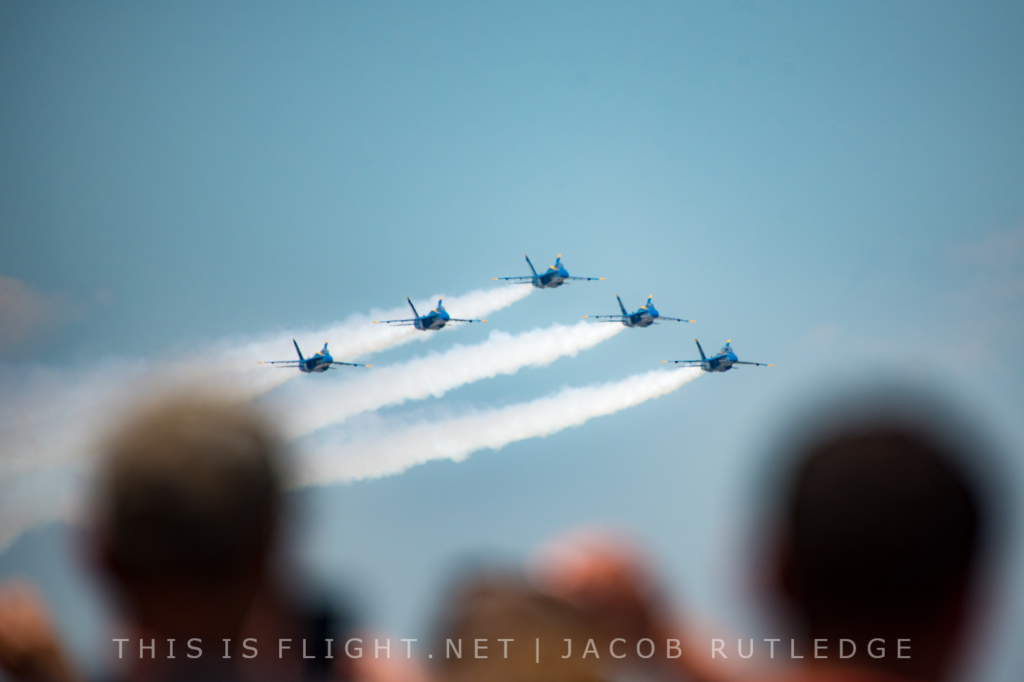 Display rehearsals at Pensacola are open to the public and free to attend through the National Naval Aviation Museum.
Practices typically last 55 minutes and are often followed by autograph sessions in the museum.
| | | |
| --- | --- | --- |
| Date | Time | Notes |
| Mar 27 | 11:30 | Orientation flight |
| Apr 2 | 11:30 | |
| Apr 3 | 11:30 | Autograph session |
| Apr 9 | 11:30 | |
| Apr 10 | 11:30 | Autograph session |
| Apr 16 | 11:30 | |
| Apr 17 | 11:30 | Autograph session |
| Apr 18 | 11:30 | |
| Apr 19 | 11:30 | |
| Apr 23 | 11:30 | |
| Apr 24 | 11:30 | Autograph session |
| Apr 30 | 11:30 | |
| May 1 | 11:30 | Autograph session |
| May 7 | 11:30 | |
| May 14 | 11:30 | |
| May 15 | 11:30 | Autograph session |
| May 28 | 11:30 | |
| May 29 | 11:30 | Autograph session |
| Jun 4 | 11:30 | |
| Jun 5 | 11:30 | Autograph session |
| Jun 11 | 11:30 | |
| Jun 12 | 11:30 | |
| Jun 18 | 11:30 | |
| Jun 19 | 11:30 | Autograph session |
| Jun 20 | 11:30 | |
| Jun 21 | 11:30 | |
| Jun 25 | 11:30 | |
| Jun 26 | 11:30 | Autograph session |
| Jul 2 | 11:30 | |
| Jul 3 | 11:30 | |
| Jul 16 | 11:30 | |
| Aug 7 | 11:30 | Autograph session |
| Aug 8 | 11:30 | |
| Aug 9 | 11:30 | |
| Aug 13 | 11:30 | |
| Aug 14 | 11:30 | |
| Aug 20 | 11:30 | |
| Sep 4 | 11:30 | Autograph session |
| Sep 10 | 11:30 | |
| Sep 11 | 11:30 | Autograph session |
| Sep 12 | 11:30 | |
| Sep 13 | 11:30 | |
| Sep 17 | 11:30 | |
| Oct 16 | 11:30 | Autograph session |
| Oct 22 | 11:30 | |
| Oct 23 | 11:30 | Autograph session |
| Oct 29 | 11:30 | |
| Oct 30 | 11:30 | Autograph session |
| Nov 5 | 14:30 | |
| Nov 6 | 14:30 | |
| Nov 7 | 14:30 | |