TRAVERSE CITY | The Thunderbirds will be winging their way to the National Cherry Festival this June, filling an open date in their 2019 schedule.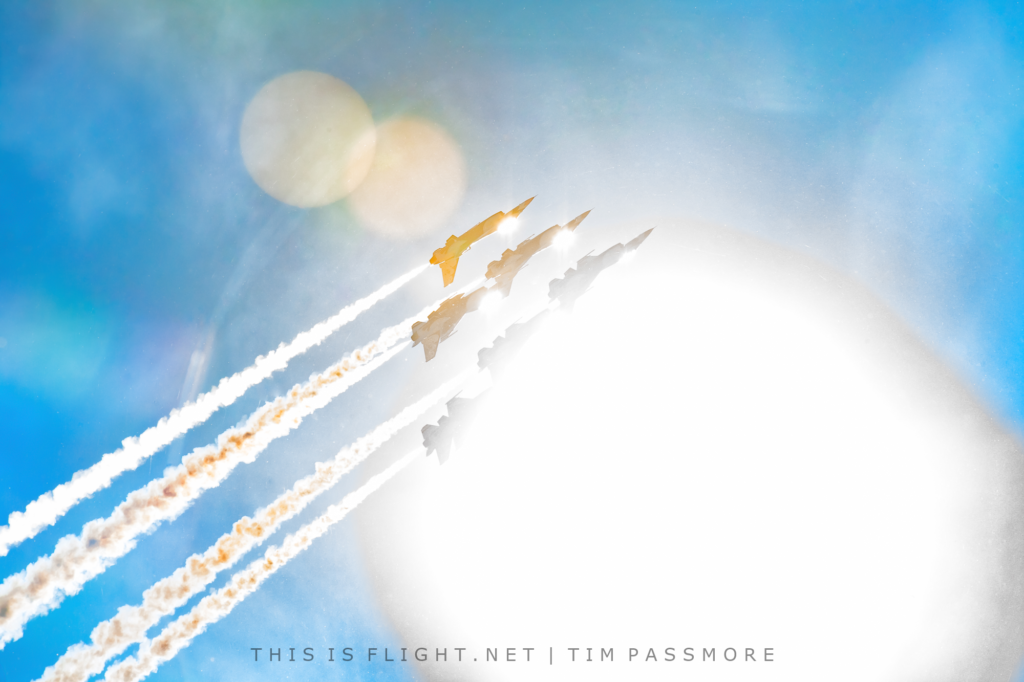 The team had been due to perform at the Rhode Island Airshow on the weekend of the 29th-30th June. However, the event was cancelled in November because too many troops will be on deployment next June for the base to be able to hold an airshow. The popular event will return in 2020.
The National Cherry Festival in Traverse City, MI, comprises a diverse selection of events designed to attract tourists to visit the blooming cherry blossoms in the area. This includes an airshow over Grand Traverse Bay.
The show will also feature flying displays by the USAF F-22A Raptor and USMC AV-8 Harrier.