OSHKOSH | The initial performer list for this year's AirVenture has been released, with solo aerobatic pilots making up the bulk of the acts so far.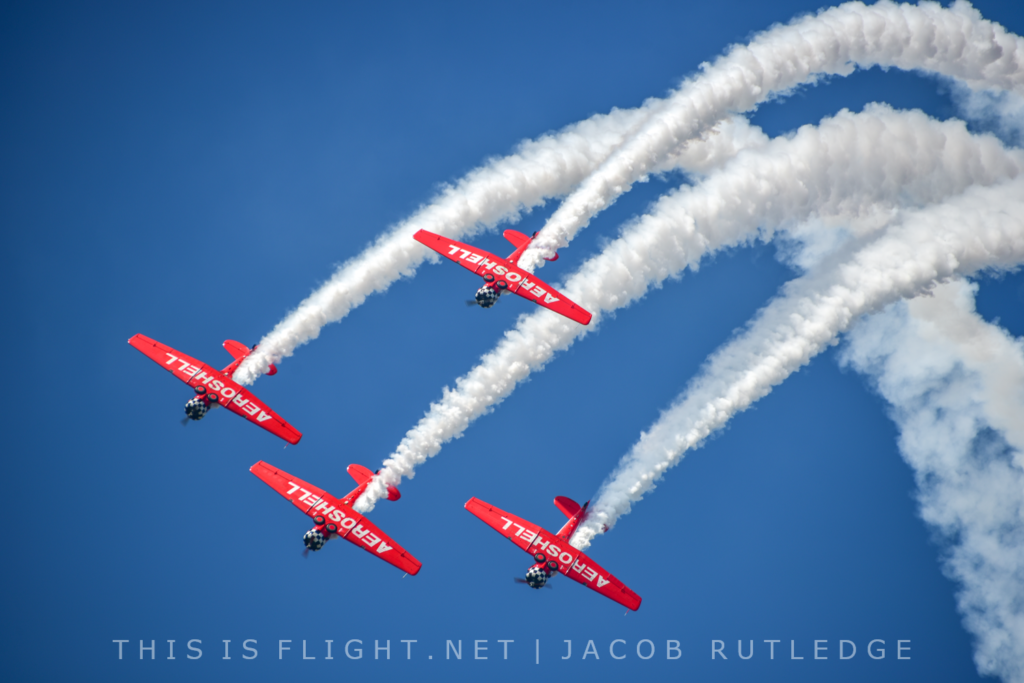 In addition to the already-announced USAF Heritage Flight, acts will include Aeroshell, the The Shetterly Squadron, the Red Bull Air Force, the Rocky Mountain Renegades, Redline Airshows and the Class of '45.
Among the solo aerobatic pilots listed are Rob Holland, Michael Goulian, Skip Stewart, Patty Wagstaff, Kirby Chambliss and others. Retired solo aerobatic pilot Sean D. Tucker is also listed; he will be bringing his new Oracle formation team to the show.

More performers will be announced in the coming weeks.
The afternoon air shows are scheduled to kick off at 14:30 daily, while the night shows will take place on Wednesday and Saturday at 20:00. The show will be held on the 22nd-28th July.
The full performer list is as follows:
AeroShell Aerobatic Team
Vicky Benzing
Jeff Boerboon
Bob Carlton
Kirby Chambliss
Matt Chapman
Kevin Coleman
Class of '45 (Yoak/Tobul)
Kyle Fowler
Kyle Franklin
Michael Goulian
Nate Hammond
Rob Holland
Jerry Kerby
David Martin
Jessy Panzer
Jim Peitz
Red Bull Air Force
Red Bull Helicopter
Redline Air Shows
Rocky Mountain Renegades
The Shetterly Squadron
Gene Soucy
Bill Stein
Skip Stewart
Sean D. Tucker
U.S. Air Force Heritage Flight (F-16C and F-22A)
Patty Wagstaff
Matt Younkin