LUKE AFB | The USAF's new F-35A Lightning II Demo Team have been recorded flying an extraordinary pedal turn maneuver as they train for their first airshow season.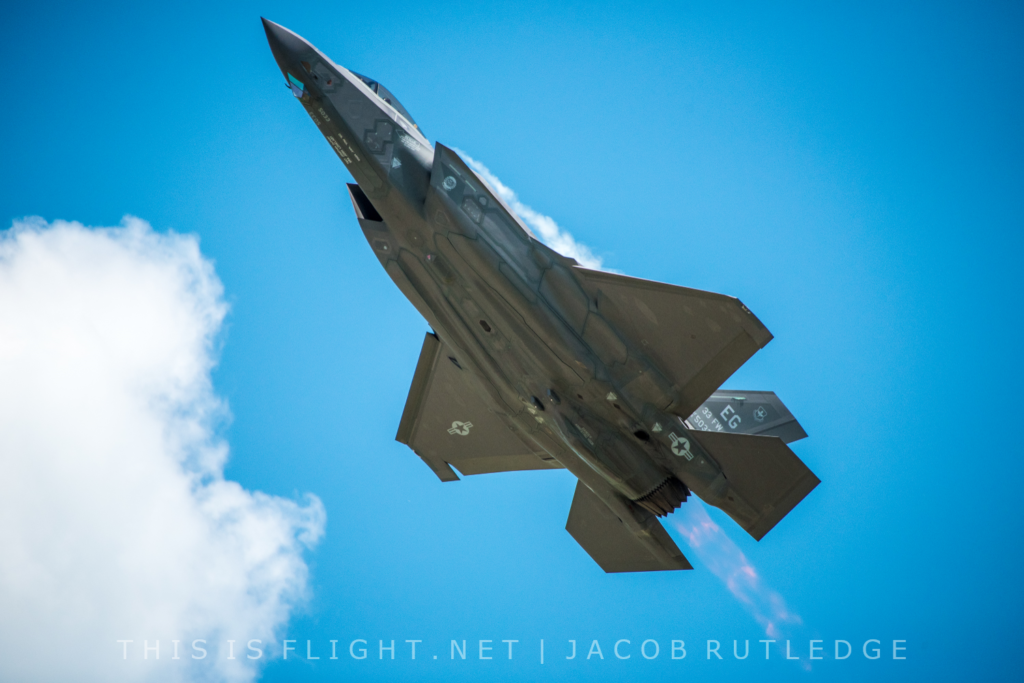 It will be the first time the USAF has performed a fully-aerobatic F-35 display, after several years of flying Heritage Flight displays and the occasional mini-demonstration. The only fully-aerobatic F-35 display so far was performed by Lockheed Martin test pilot Billie Flynn at the Paris Airshow 2017.
However, it was announced in December that the USAF F-35A Heritage Flight team would transition to a full demonstration team for the 2019 season, with Capt. Andrew "Dojo" Olson at the controls.
The latest videos, which are the first to show the jet practicing its display, were uploaded to Instagram by user Patriot Ops. It shows a remarkable sequence of moves, including a high-alpha pass and high-G turn.
Most notably, one video shows the F-35 pitch up into half of a square loop before descending out of the maneuver in what appears to be a pedal turn – a dramatic spin-like manoeuvre that shows the jet's rudder priority and excellent turn rate at low speed.
The F-35A Demo Team will make their airshow debut at the Melbourne Air & Space Show, FL, on the 30th-31st March this year. They will perform at 13 shows in the USA this year and one in Canada.