FAIRFORD | The first confirmed aircraft for this year's Royal International Air Tattoo is the Spanish Navy EAV-8B  Harrier II Plus.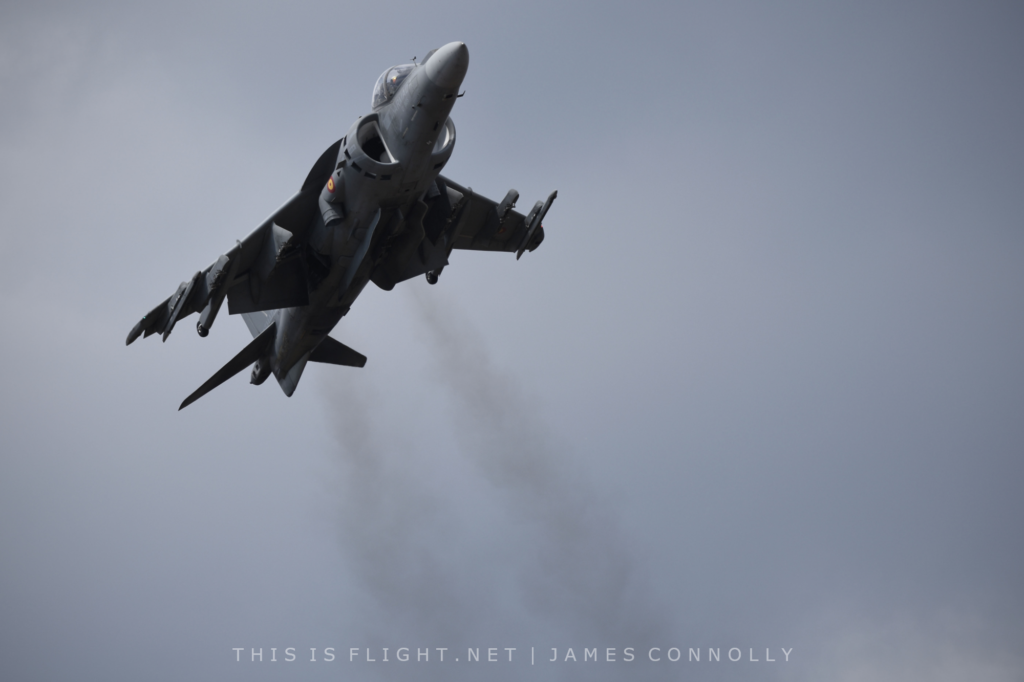 The VTOL jet, which operates from the Spanish Navy's amphibious assault ship, Juan Carlos I, will perform in the flying display. Spanish Navy Harriers, in the form of the earlier AV-8S and TAV-8S variants, were last seen at the Air Tattoo in 1994.
The last Harrier flying display at RIAT was by an RAF Harrier GR.9 in 2010, just months before the UK retired the type. The Spanish Navy more recently displayed their Harriers at the Farnborough Airshow in 2014 and 2018.
The Royal International Air Tattoo will be held at RAF Fairford in Gloucestershire on the 19th-21st July 2019.