BATTLE CREEK | The Battle Creek Field of Flight Airshow and Balloon Festival announced much of their 2019 airshow lineup at midnight on New Year's Day.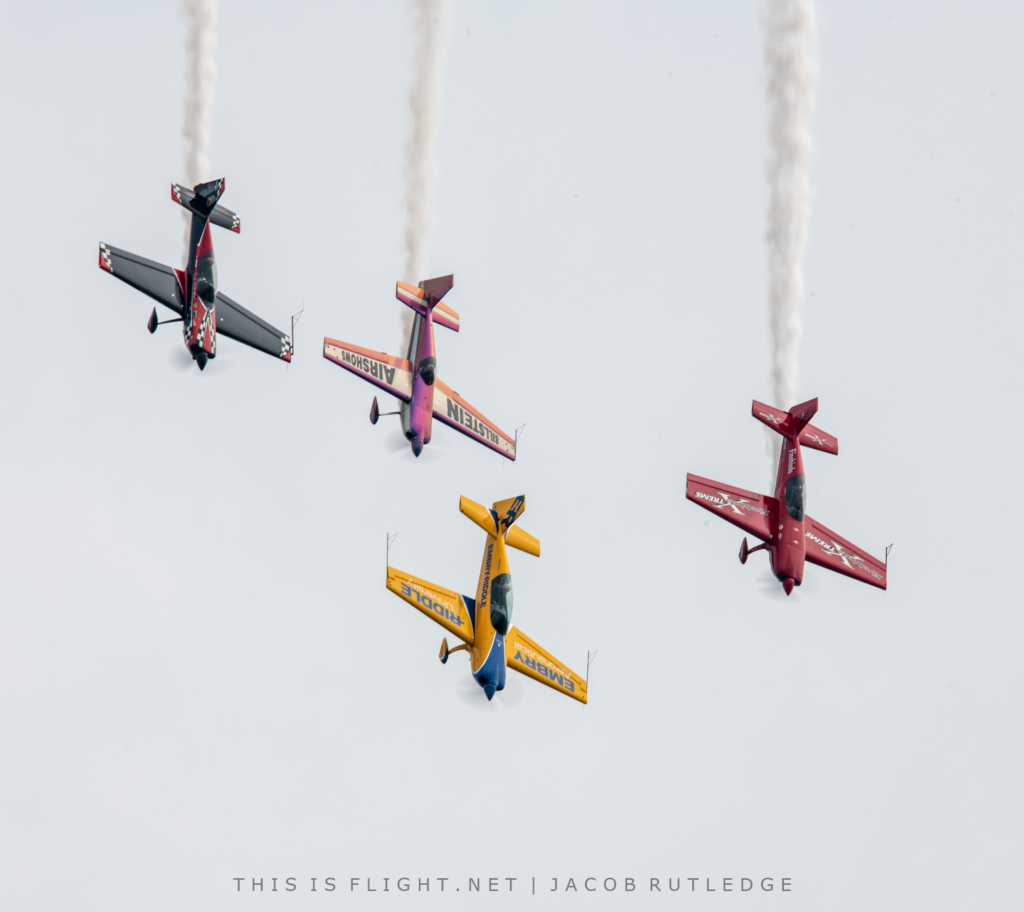 As well as the USAF F-22A Demo Team, already announced as the show's headliner, the event will feature a spectacular selection of civilian aerobatic teams, including The 4CE, the Twin Tigers and Firebirds Xtreme.
Night pyrotechnic displays will include Redline Airshows and Ghostwriter Airshows, a solo Super Chipmunk.

Other performers include The Immortal Red Baron, Rob Holland in his MXS-RH and Stephen Covington's Pitts Raptor, among a number of solo aerobatic pilots. The organizers also promise a two-ship display by Gary Rower and Buck Roetman, which they describe as an "aerobatic duel of epic proportions".
The Misty Blues All Women Skydiving Team will also be in attendence.
The show will be held in Battle Creek, Michigan, from July 3rd-7th 2019.